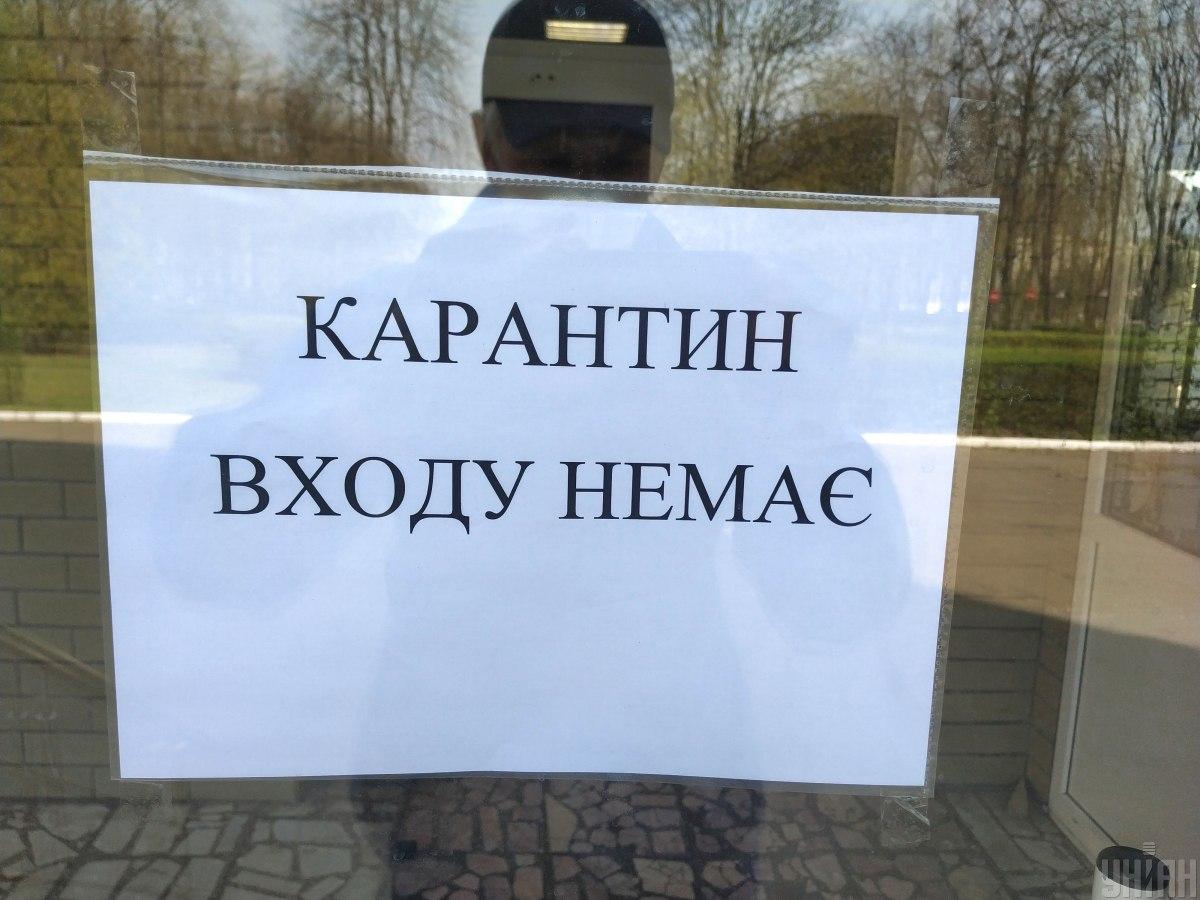 Signs says Quarantine, no entry / Photo from UNIAN
Ukraine will return to strict quarantine if the COVID-19 incidence rate grows rapidly in all regions and hospital load exceeds 75%, says Health Minister Maksym Stepanov.
"If we say that the whole country must return [to strict quarantine], this means that in all cities, regions, we are experiencing a rapid growth [in new active COVID-19 cases] and that more than 75% of hospital beds are occupied, or the number of newly diagnosed patients exceeds all permitted indicators. It seems to me that we can prevent such a situation," Stepanov told journalists, speaking at the Verkhovna Rada, according to an UNIAN correspondent.
Read alsoBack to school: Health minister explains new rules amid quarantine restrictionsThe adaptive quarantine that is currently in place across Ukraine is "a perfect balance where we introduce various restrictions depending on the epidemic situation in a particular city. This is absolutely objective, and this is the path followed by all civilized countries without exception."
The minister has also explained, why tight bans were introduced in Ukraine at the onset of epidemic, when the number of new COVID-19 cases amounted to just hundreds, while no tough restrictions are being introduced today when the daily count is over 2,000.
"If you remember late March and early April, our health care system wasn't completely prepared to respond to COVID-19. Doctors weren't aware of how to treat patients and what drugs to use, because it was a completely new disease. Hospitals were unprepared both from a professional point of view and in terms of equipment. It was very important to avoid the collapse of our health care system – the one we observed in Spain and Italy. It was necessary to prepare the health care system and prevent a sharp spike," Stepanov said.
The minister assured that thanks to the timely introduced quarantine measures, "we totally tackled the first coronavirus wave. That is, we didn't allow in the country those tragic developments we've observed in other countries, and this worked."
"If you look at how we are ready today, it's impossible even to compare," the minister stressed.
According to Stepanov, in Ukraine, compared to the outbreak of the pandemic, the number of tests has increased almost 100 times - from 200 tests run daily to over 20,000.
Read alsoCOVID-19 in Ukraine: Gov't introduces new quarantine zones"We have increased the number of ventilators by almost a thousand in all facilities without exception. We have learned how to treat and provide medical care to patients with COVID-19, that is, our national protocols have been adopted, and our doctors know how to provide medical care in a qualified and prompt manner," Stepanov said.
Coronavirus in Ukraine: latest
Over the past day, 2,088 new cases were reported.
Since the outbreak of the pandemic, 123,303 coronavirus cases have been confirmed in Ukraine, of which 2,605 were fatal (+48 deaths in the past day), along with 57,802 recoveries (+688 in past day).
In Kyiv, a total of 13,546 cases have been reported.