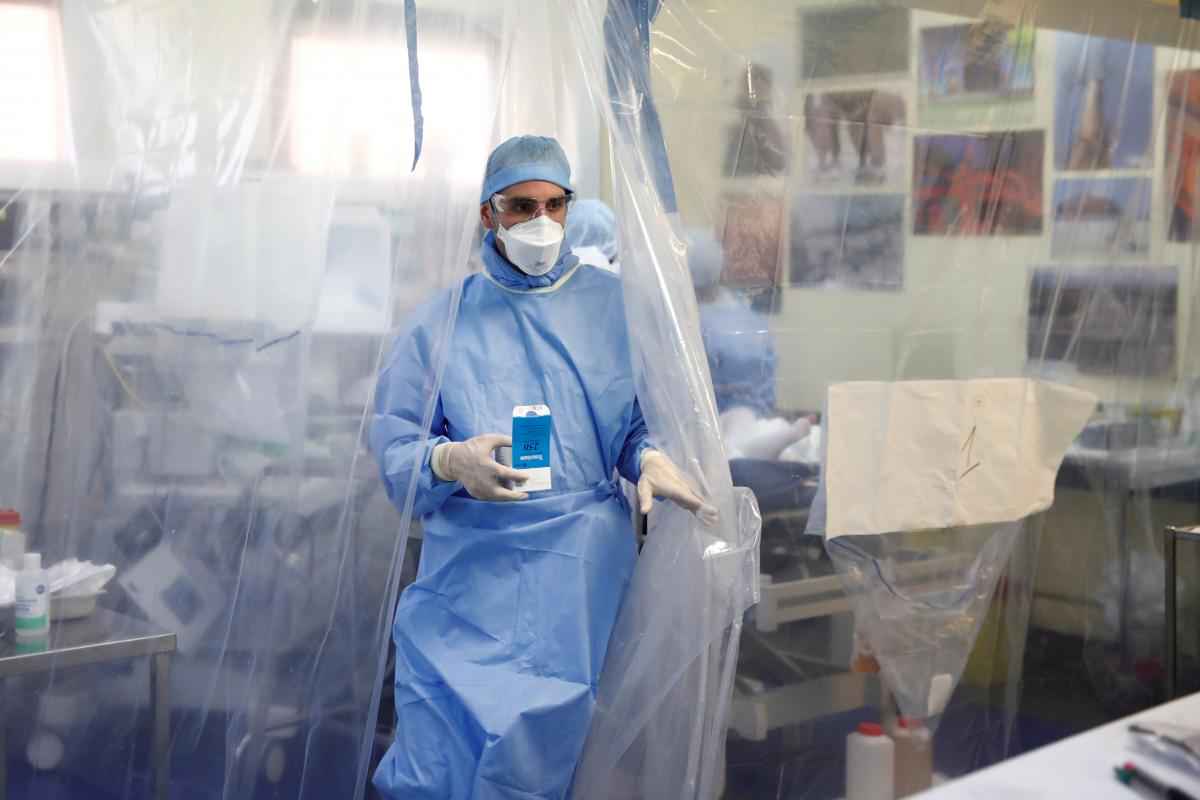 REUTERS
The number of confirmed cases of the novel coronavirus in Ukraine exceeded 14,700 on Saturday morning.
"According to the Public Health Center, there were 14,710 laboratory-confirmed cases of COVID-19 in Ukraine as of 09:00 Kyiv time on May 9," Ukraine's Health Ministry said on Facebook in its morning update on May 9.
Read alsoLockdown easing in Ukraine: What will be allowed from May 11
Of them, 515 cases were reported in the past 24 hours.
Now the novel coronavirus was recorded in the following regions: 522 cases in Vinnytsia region; 445 in Volyn region; 681 in Dnipropetrovsk region; 99 in Donetsk region; 485 in Zhytomyr region; 678 in Zakarpattia region; 320 in Zaporizhia region; 1,095 in Ivano-Frankivsk region; 411 in Kirovohrad region; 1,771 in the city of Kyiv; 959 in Kyiv region; 699 in Lviv region; 42 in Luhansk region; 204 in Mykolayiv region; 619 in Odesa region; 240 in Poltava region; 877 in Rivne region; 152 in Sumy region; 977 in Ternopil region; 528 in Kharkiv region; 156 in Kherson region; 165 in Khmelnytsky region; 2,179 in Chernivtsi region; 333 in Cherkasy region; 73 in Chernihiv region.
Data from Russia-occupied areas – the Autonomous Republic of Crimea, the city of Sevastopol, parts of Donetsk and Luhansk regions – is not available.
A total of 376 COVID-19 deaths have already been recorded in the country. Some 2,909 patients have recovered.