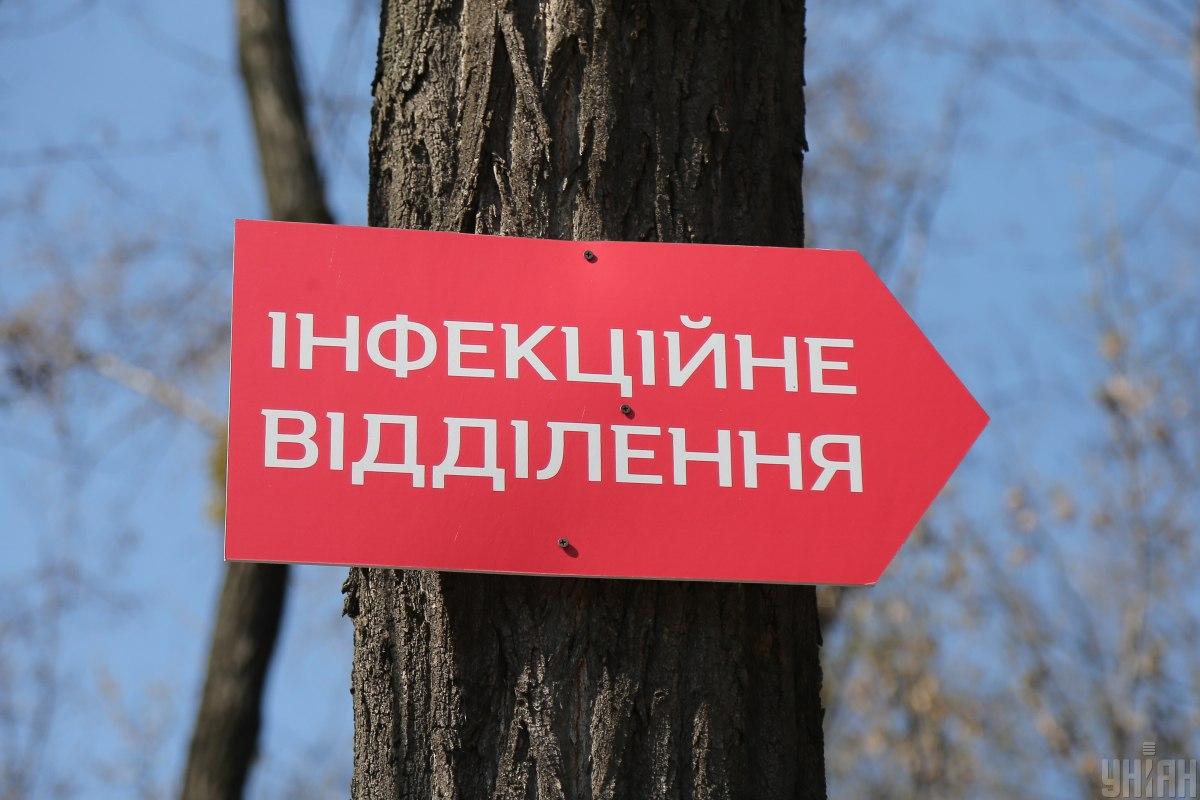 Photo from UNIAN
The number of confirmed cases of the novel coronavirus in Ukraine was nearing 45,000 on Wednesday morning, July 1.
Read alsoHealth minister names cause behind ban on Ukrainians' entry to EU
"According to the Public Health Center, there were 44,998 laboratory-confirmed cases of COVID-19 in Ukraine as of 09:00 Kyiv time on July 1," Ukraine's Health Ministry said on Facebook in its morning update on July 1.
Of them, 664 cases were reported in the past 24 hours.
The overall death toll is 1,173 people.
As many as 19,548 patients have already recovered.
A total of 666,147 polymerase chain reaction (PCR) tests have been conducted.
Overall incidence per region is the following: 1,876 cases in Vinnytsia region; 2,427 in Volyn region; 1,090 in Dnipropetrovsk region; 484 in Donetsk region; 1,408 in Zhytomyr region; 2,961 in Zakarpattia region; 572 in Zaporizhia region; 2,438 in Ivano-Frankivsk region; 647 in Kirovohrad region; 5,138 in the city of Kyiv; 2,610 in Kyiv region; 5,578 in Lviv region; 80 in Luhansk region; 447 in Mykolayiv region; 1,712 in Odesa region; 319 in Poltava region; 3,784 in Rivne region; 297 in Sumy region; 1,930 in Ternopil region; 2,169 in Kharkiv region; 193 in Kherson region; 805 in Khmelnytsky region; 4,850 in Chernivtsi region; 645 in Cherkasy region; 538 in Chernihiv region.
Data from Russia-occupied areas – the Autonomous Republic of Crimea, the city of Sevastopol, parts of Donetsk and Luhansk regions – is not available.
COVID-19 tests were conducted by the Public Health Center's virological reference laboratory and regional laboratories. As of the morning of July 1, 2020, the Center had received 972 reports of suspected cases. In total, there have been 86,933 reports on suspected COVID-19 since the beginning of 2020.
As UNIAN reported earlier, there were 44,334 laboratory-confirmed cases of COVID-19 in Ukraine as of the morning of June 30. They include 1,159 deaths and 19,115 recoveries. Some 706 new cases were recorded in the past 24 hours.