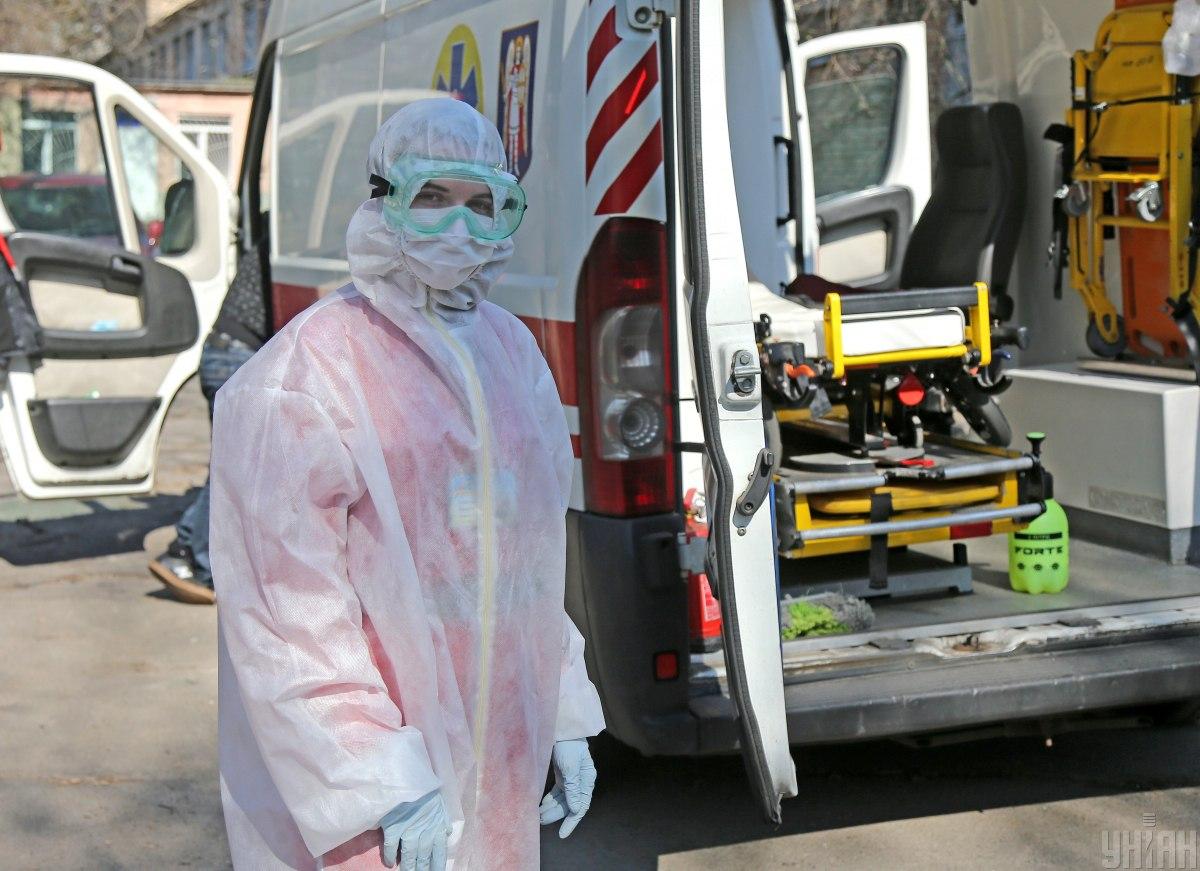 Photo from UNIAN
The number of confirmed cases of the novel coronavirus in Ukraine exceeded 15,000 on Sunday morning.
Read alsoUkraine's Health Ministry explains high incidence of COVID-19 among doctors
"According to the Public Health Center, there were 15,232 laboratory-confirmed cases of COVID-19 in Ukraine as of 09:00 Kyiv time on May 10," Ukraine's Health Ministry said on Facebook in its morning update on May 10.
Of them, 522 cases were reported in the past 24 hours.
Some 3,060 patients have recovered, including 151 over the past day, according to the National Security and Defense Council (NSDC).
Now the novel coronavirus was recorded in the following regions: 544 cases in Vinnytsia region; 470 in Volyn region; 704 in Dnipropetrovsk region; 100 in Donetsk region; 517 in Zhytomyr region; 695 in Zakarpattia region; 328 in Zaporizhia region; 1,116 in Ivano-Frankivsk region; 416 in Kirovohrad region; 1,805 in the city of Kyiv; 972 in Kyiv region; 753 in Lviv region; 42 in Luhansk region; 221 in Mykolayiv region; 636 in Odesa region; 246 in Poltava region; 926 in Rivne region; 154 in Sumy region; 999 in Ternopil region; 572 in Kharkiv region; 159 in Kherson region; 175 in Khmelnytsky region; 2,268 in Chernivtsi region; 341 in Cherkasy region; and 73 in Chernihiv region.
Data from Russia-occupied areas – the Autonomous Republic of Crimea, the city of Sevastopol, parts of Donetsk and Luhansk regions – is not available.
Today, over 11,781 people in Ukraine remain sick with coronavirus. In total, there have been 39,263 reports on suspected COVID-19 since the beginning of 2020.
A total of 391 COVID-19 deaths have already been recorded in the country, with 15 reported in the past 24 hours.