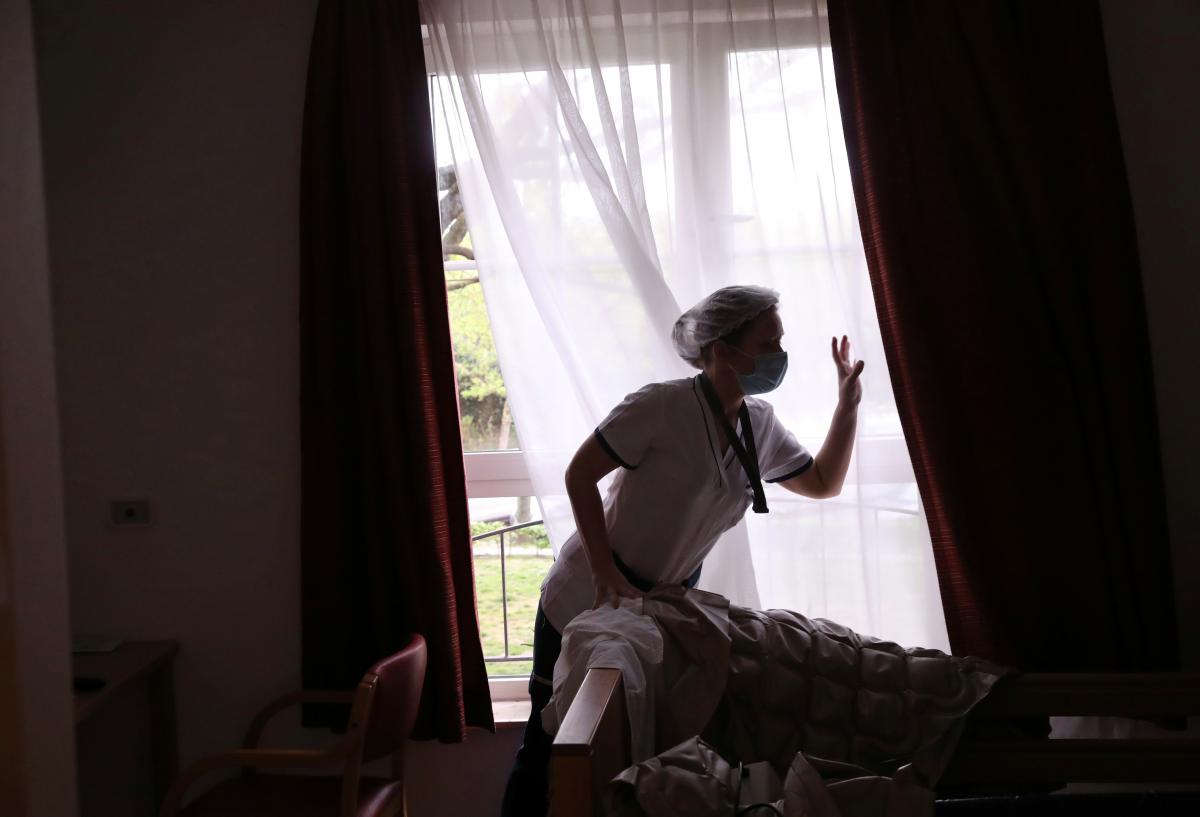 REUTERS
Ukrainian Health Minister Maksym Stepanov says the number of COVID-19 patients hospitalized in Ukraine in late June almost doubled from that reported in late May.
"If we registered 749 patients hospitalized within a week, on May 18-24, their number on June 22-28 grew to 1,410. I'd like to remind you that only people who are in a moderate or serious condition are subject to hospitalization," he said at a briefing on June 30.
Read alsoOver 60% of Ukrainians predict rise in new COVID-19 cases in Ukraine soon – poll
In addition, a rapid increase in registered pneumonia cases has been recorded in Ukraine: 2,572 cases on May 18-24 against 4,705 cases on June 22-28.
"That is, these are all those people who contracted pneumonia in such heat in the summer. This once again confirms that COVID-19 is spreading quite quickly in our country, as evidenced by not only the numbers of daily cases, but also by the hospitalization rate and the number of people who have been diagnosed with pneumonia. These rates are constantly growing," he said.
The minister also predicted a new outbreak of COVID-19 in the country after mass violations of the coronavirus quarantine rules in Odesa last weekend (June 27-29).
Significant traffic jams along the Kyiv-Odesa highway were reported, as many vacationers rushed to the southern city of Odesa located on the Black Sea coast.
Stepanov says that citizens neglect the Health Ministry's recommendations regarding behavior during the epidemic. In particular, beaches and nightclubs operate without observing epidemiological requirements, which will lead to a surge in the incidence in Ukraine.
As UNIAN reported earlier, as of 09:00 Kyiv time on June 30, there were 44,334 laboratory-confirmed cases of COVID-19 in Ukraine. They included 1,159 deaths and 19,115 recoveries. Some 706 new cases were recorded in the past day, 192 of them were hospitalized. In the past 24 hours, 12 coronavirus patients died, while 88 recovered.