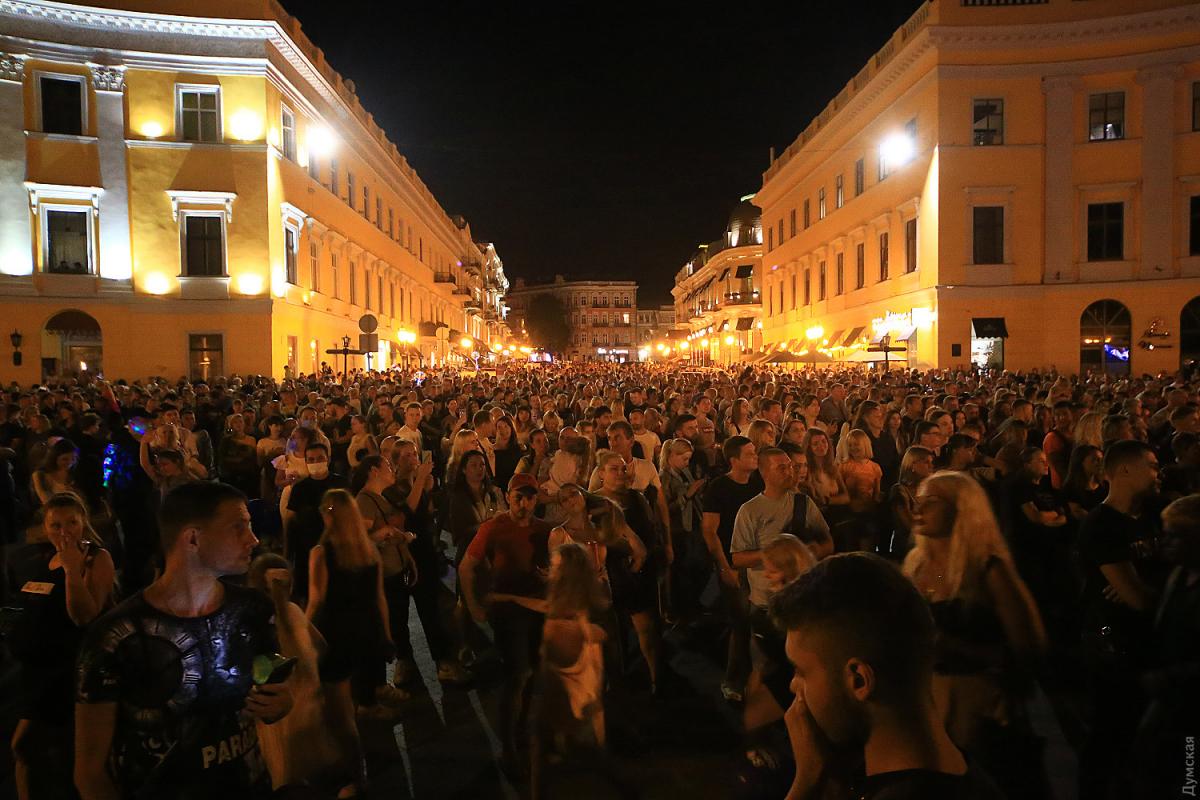 Dumskaya
Health Minister Maksym Stepanov on Thursday, September 3, said the recent mass celebrations set up in Odesa streets were "beyond common sense."
Photos of City Day celebrations in Odesa were posted yesterday. I believe we all saw this was beyond common sense," the minister said, according to RBC-Ukraine.
On Wednesday, Odesa hosted large-scale festive music and entertainment show on the occasion of City Day. Thousands gathered on the Potemkin Stairs, neglecting quarantine safety measures.
Read alsoCOVID-19-related hospital load in Ukraine reaches 44% – ministerPreliminary reports say some 50,000 people attended the event, according to Dumskaya.
Despite the fact that social distancing markings were in place the crowd did not observe the rules, while many chose not to wear protective face masks.
Violation of safety measures will lead to an increase in the number of active COVID-19 cases, Stepanov has warned, adding that the hospital load in the region has already reached 66%.
Stepanov accused municipal authorities of being driven by local election campaign considerations, and also promised to raise the issue with regulators.
Coronavirus in Ukraine: latest
As of September 3, Ukraine reported 128,228 cases (+2,430 over the last day).
A total of 2,710 people died from coronavirus (+54 in past day – the new high), while 59,676 recovered (+859 in past 24 hours).
A total of 1,621,697 PCR tests have been run.