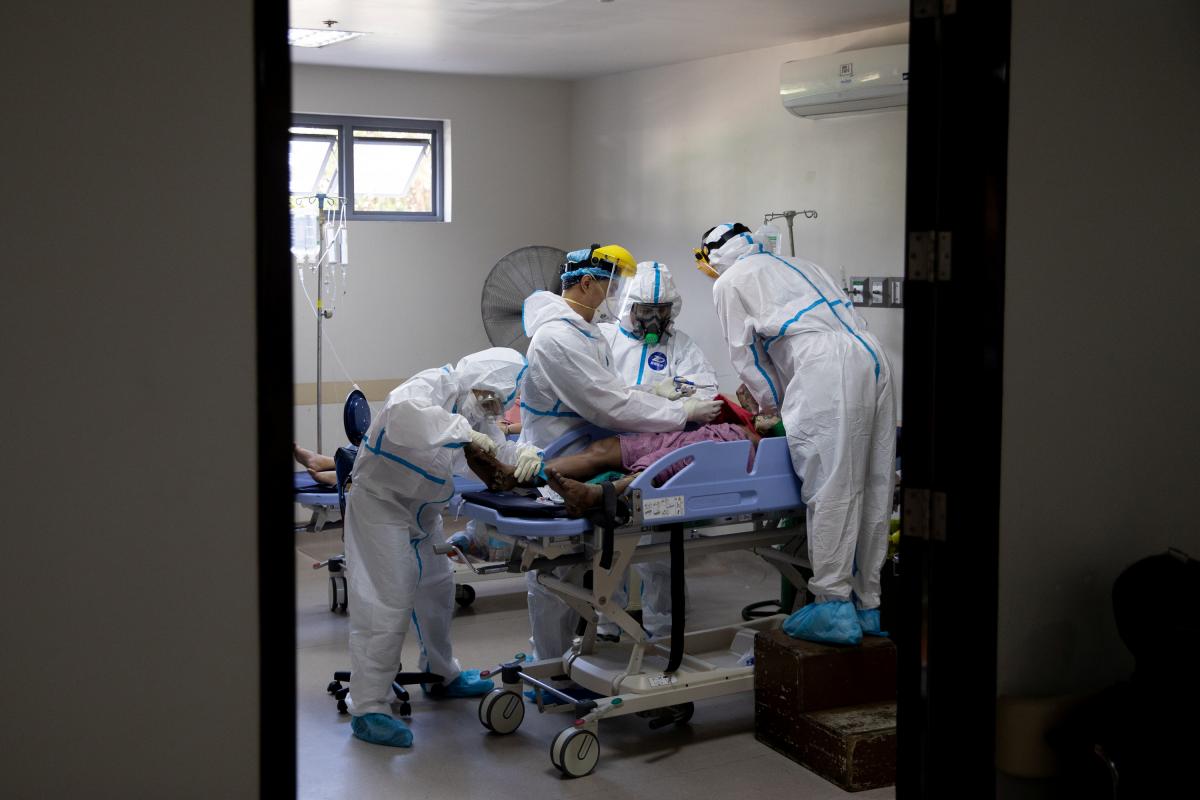 REUTERS
Ukraine's National Health Service says that 18-19% of patients hospitalized with COVID-19 need intensive care.
In April and June alone, 18,724 patients with the coronavirus were hospitalized, of them, 3,472 were admitted to the intensive care unit, it said on Facebook on July 9.
Read alsoUkraine not seeing second wave of COVID-19 yet – Zelensky
The National Health Service stresses the share of patients in the intensive care unit in Ukraine is below the global figure, i.e. 18-19% against 25%.
In total, fewer than a half of all patients with the coronavirus need hospitalization.
The total number of hospitalized patients with a confirmed diagnosis of COVID-19 increased by 28% in June, but there is no overload in hospitals.
The National Health Service allocated almost UAH 1.7 billion, or US$63.08 million, for the treatment of COVID-19 patients.
COVID-19 statistics in Ukraine
Some 810 coronavirus cases were confirmed in Ukraine in the past 24 hours as of July 9. The highest number of the confirmed cases was reported in Lviv region (+119). Over the period, 21 patients died of complications related to the disease.
However, 665 people were discharged from hospital as they had recovered from COVID-19.
In the past day, 27,584 people underwent testing for the coronavirus. In particular, 13,568 polymerase chain reaction (PCR) tests and 14,016 enzyme-linked immunosorbent assay (ELISA) tests were conducted.
Since the start of the epidemic in Ukraine, the number of confirmed cases has reached 51,224, including 1,327 deaths and 23,784 recoveries.