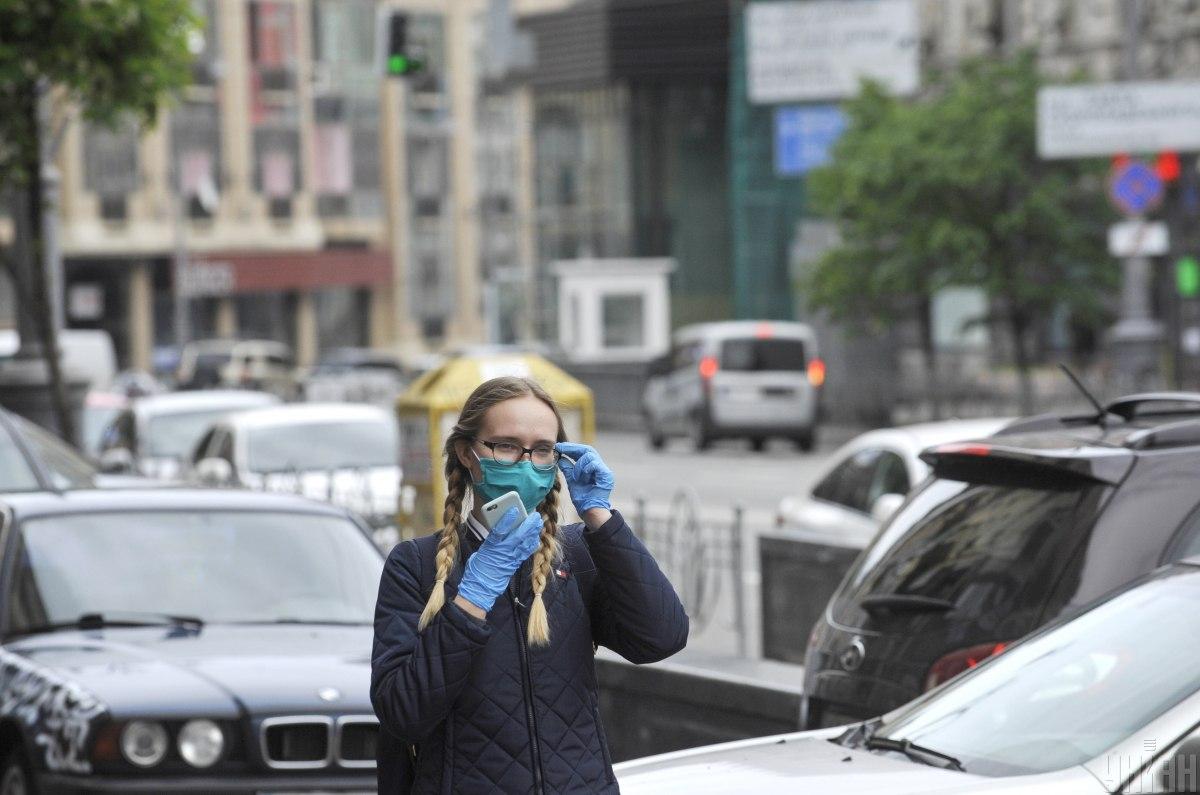 Photo from UNIAN
Ukraine said 2,088 new active COVID-19 cases had been confirmed across the country in the past 24 hours as of September 1, 2020.
The total number of confirmed cases grew to 123,303, as seen on the interactive map compiled by the National Security and Defense Council.
As many as 57,802 patients, including 688 in the past day, have recovered.
Read alsoBack to school: Health minister explains new rules amid quarantine restrictionsThe pandemic has taken 2,605 lives with 48 fatalities recorded over the past day.
In total, 1,506,655 polymerase chain reaction (PCR) tests have been run since the outbreak, Ukraine's Health Ministry wrote on Telegram on Tuesday.
The overall incidence per region is as follows:
4,044 cases in Vinnytsia region;
5,523 in Volyn region;
2,398 in Dnipropetrovsk region;
1,448 in Donetsk region (Ukrainian-controlled districts);
3,382 in Zhytomyr region;
7,600 in Zakarpattia region;
1,627 in Zaporizhia region;
9,348 in Ivano-Frankivsk region;
816 in Kirovohrad region;
13,546 in the city of Kyiv;
5,755 in Kyiv region;
14,703 in Lviv region;
320 in Luhansk region (Ukrainian-controlled districts);
1,284 in Mykolaiv region;
7,494 in Odesa region;
808 in Poltava region;
9,269 in Rivne region;
1,532 in Sumy region;
6,194 in Ternopil region;
9,338 in Kharkiv region;
400 in Kherson region;
2,519 in Khmelnytsky region;
10,420 in Chernivtsi region;
1,594 in Cherkasy region; and
1,941 in Chernihiv region.
Data from Russia-occupied areas – the Autonomous Republic of Crimea, the city of Sevastopol, parts of Donetsk and Luhansk regions – is not available.
COVID-19 tests were run by the Public Health Center's virological reference laboratory and regional laboratories. As of the morning of September 1, 2020, the Center had received 2,379 reports of suspected cases. In total, there have been 184,031 reports on suspected COVID-19 since the beginning of 2020.
COVID-19 in Ukraine: background
From August 1, adaptive quarantine in Ukraine divides all regions into four zones – "green", "yellow", "orange", and "red", depending on the epidemiological situation.
On August 26, the Cabinet of Ministers extended the adaptive quarantine until November 1.
On August 31, the government introduced new quarantine zones.