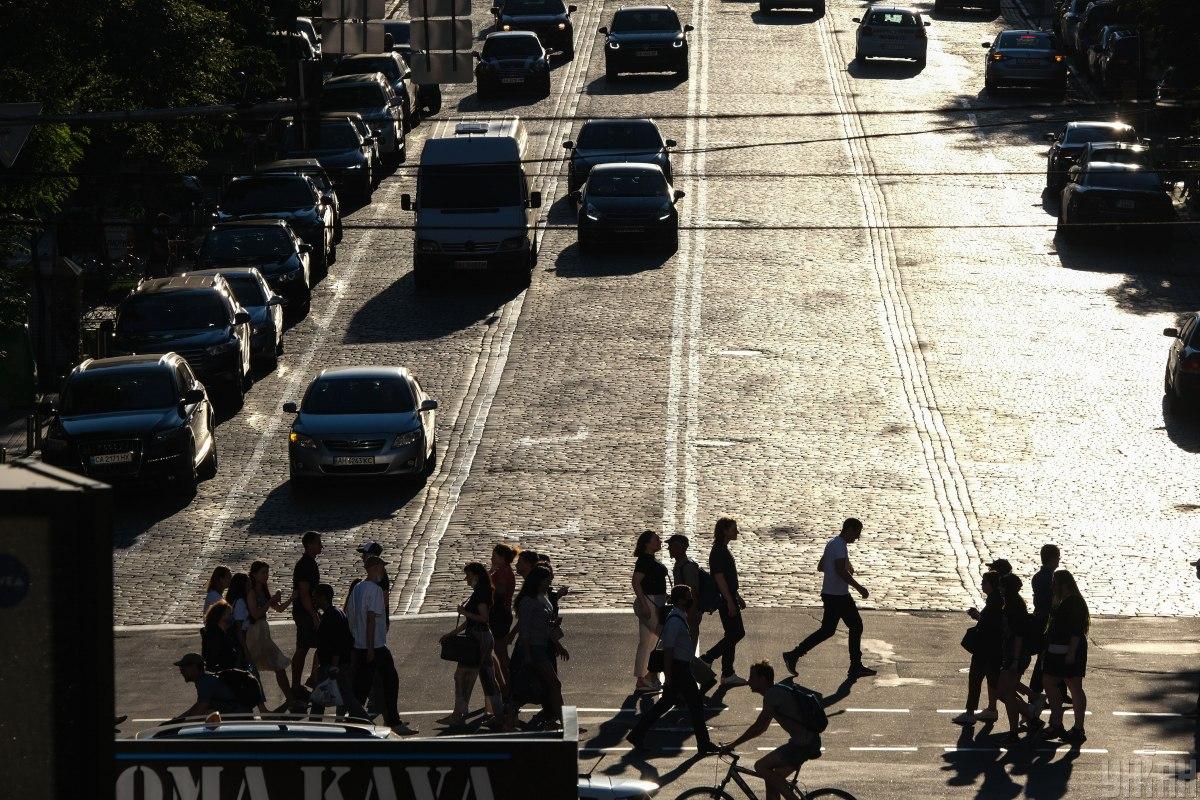 Photo from UNIAN
Some 24% of Ukrainians surveyed by the Rating Sociological Group consider the coronavirus (COVID-19) epidemic in the country not threatening at all, while 14% respondents have an opposite opinion.
Read alsoGlobal economy may face US$35 trln in losses over coronavirus – mediaIn particular, 14% of respondents consider the coronavirus epidemic very threatening, 26% believe it is rather threatening, 24% respondent say it is not threatening at all, 34% think it is rather not threatening, while 2% found it difficult to answer the question, the survey said.
The study also showed 72% of Ukrainians always wear a protective face mask in public (crowded) places, while only 6% neglect this. Some 21% of respondents says they sometimes wear face masks.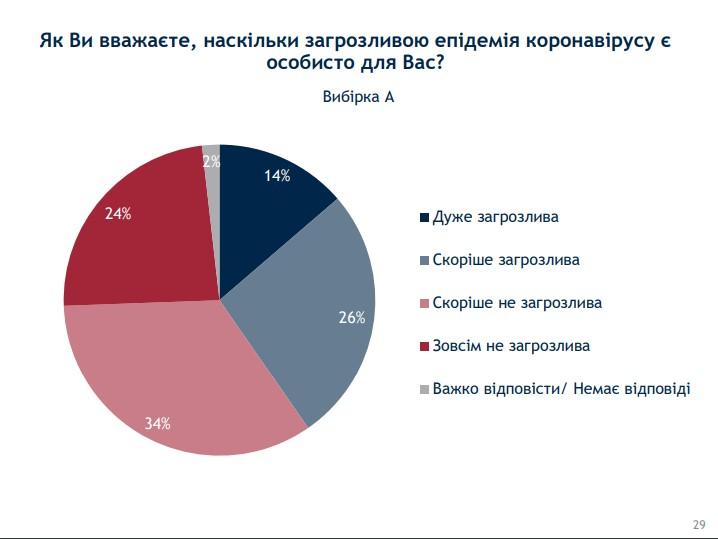 ratinggroup.ua
In addition, 56% of respondents said they approve the activities to overcome the coronavirus epidemic by local authorities, while 34% do not approve them.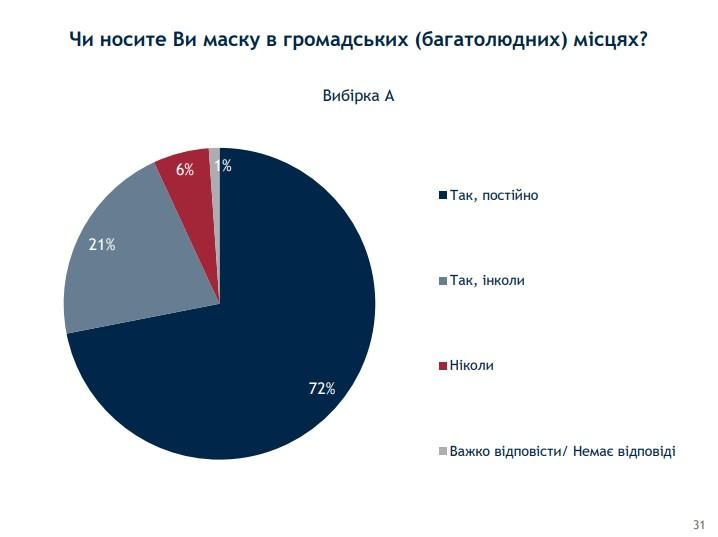 ratinggroup.ua
Some 49% of respondents said they approve the president's work in this regard, 40% do not approve. At the same time, 36% support the Cabinet of Ministers' activities, while 51% disapprove them.
The poll was conducted on July 30-31 with the use of the CATI method (computer-assisted telephone interviews) based on a random selection of mobile phone numbers among the population aged 16 and older. The sample is representative of age, gender, region and type of settlement. The study involved 2,472 respondents. The margin of error (with a 95% confidence level) does not exceed 2%, while the reach ratio is 12%.
Background