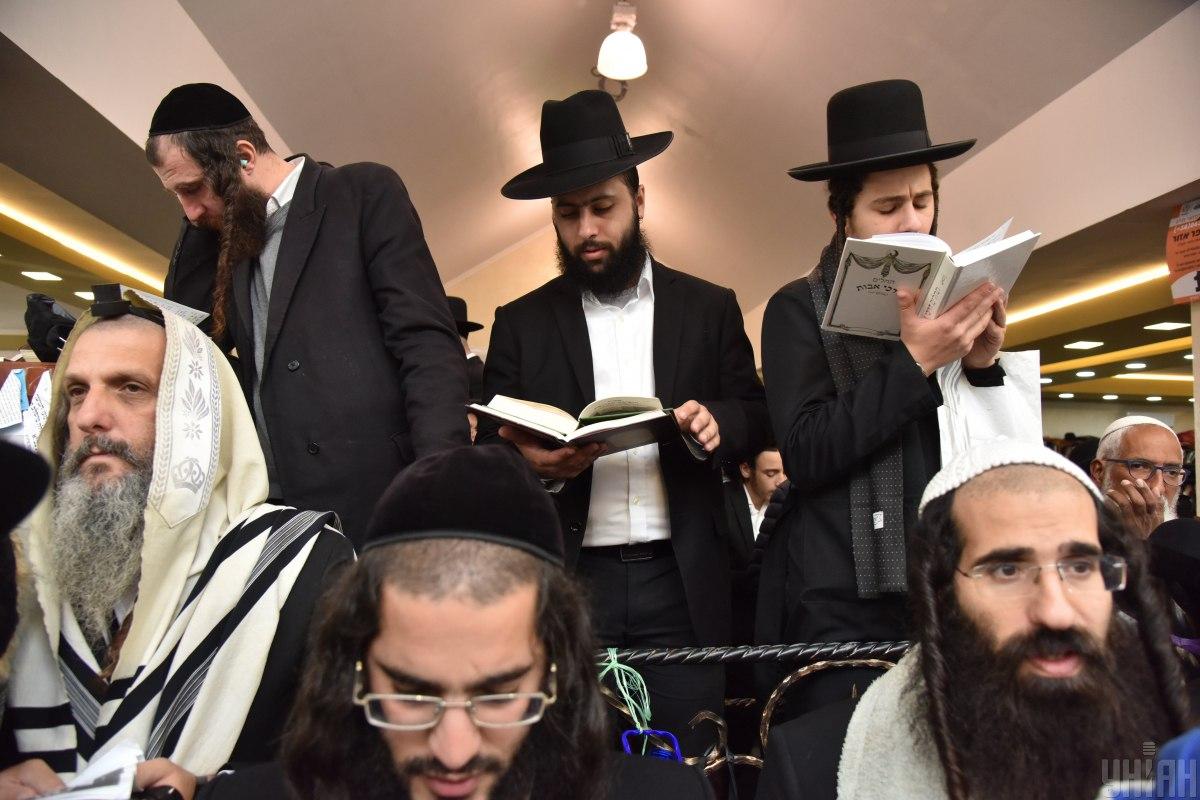 At most 10,000 people will travel to Uman this year / Photo from UNIAN
The Health Ministry official in charge of international relations said Tuesday that the annual mass pilgrimage to Uman in Ukraine by the Bratslav Hasidic sect should be canceled this year for fear it would increase the spread of the coronavirus in Israel.
Tens of thousands of Israelis travel to Uman every year to pray at the tomb of Rabbi Nachman of Bratslav; however, sources in the Bratslav movement say that at most 10,000 people will travel to Uman this year, and that the trip will take place under strict conditions set in cooperation with the Ukrainian authorities, Israel's Haaretz newspaper reported.
Read alsoLviv not to introduce additional coronavirus curbs despite being part of orange zone
In a Tuesday meeting of the Knesset coronavirus committee, Dr. Asher Shalon, head of the ministry's department of international relations, said the department opposes holding the event "because of the congregating of 30,000 people in a street and a half." He noted, "The only way to stop it is for the authorities in Ukraine to take the suitable steps." According to a Health Ministry official, there is no legal way to prevent flights to Uman, so the entry policy into Ukraine will decide whether the pilgrimage takes place.
The Bratslav Hasidic movement has criticized the Health Ministry's approach to the Uman pilgrimage, arguing it is being misrepresented. According to movement sources, Bratslav officials are in contact with the Ukrainian authorities to allow the pilgrimage to take place under clear and strict criteria.
"We're working with many officials – the Ukrainian president; the interior minister, who is in charge of health; members of parliament; the United States-Israel friendship organization and the United States-Ukraine friendship organization," the national chairman of the Bratslav secretariat in Israel, Nachman Benshaya, told Haaretz. "It's been agreed in principle that the event will take place. Now, they're discussing the details."