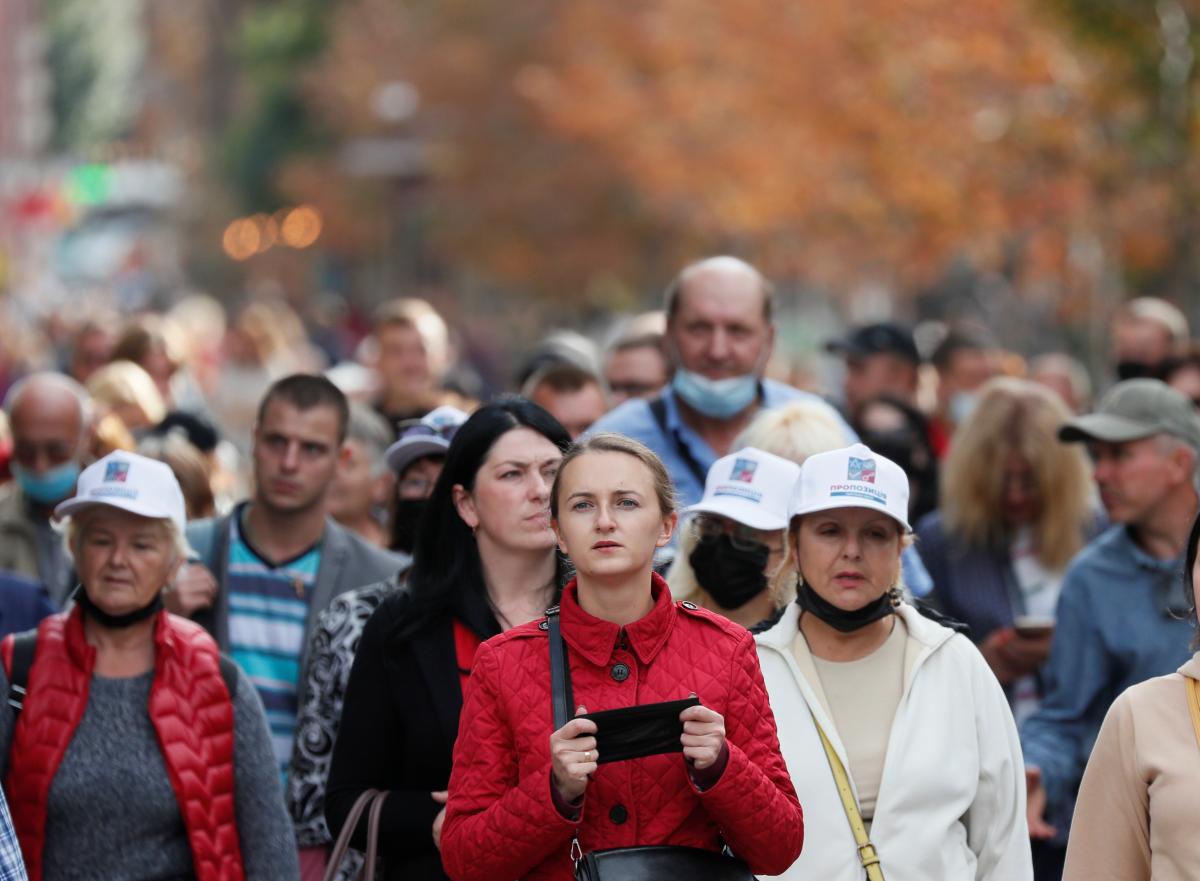 REUTERS
Ukraine's Health Ministry says the city of Kyiv and 23 Ukrainian regions are not ready for lifting COVID-19 curbs.
The epidemiological situation as of October 9 did not let Kyiv and such regions as Vinnytsia, Volyn, Dnipropetrovsk, Donetsk, Zhytomyr, Zakarpattia, Zaporizhia, Ivano-Frankivsk, Kyiv, Luhansk, Lviv, Mykolaiv, Odesa, Poltava, Rivne, Sumy, Ternopil, Kharkiv, Kherson, Khmelnytsky, Cherkasy, Chernivtsi and Chernihiv enter the next stage of easing the coronavirus-related quarantine, the ministry said on its website.
Read alsoHealth minister names Ukrainian regions with highest daily COVID-19 spikeOnly one region, namely Kirovohrad, is ready for lifting COVID-19 curbs.
Such criteria reflect measures to control the spread of the virus, hospitals' capacities, and the ability of the healthcare system as a whole to counter the spread of COVID-19, the ministry said.
COVID-19 in Ukraine: Latest
Ukraine said 5,804 new active COVID-19 cases had been confirmed across the country in the past 24 hours as of October 9, 2020, marking yet another highest daily rise.
The total number of confirmed cases grew to 250,538 as of October 9, 2020.