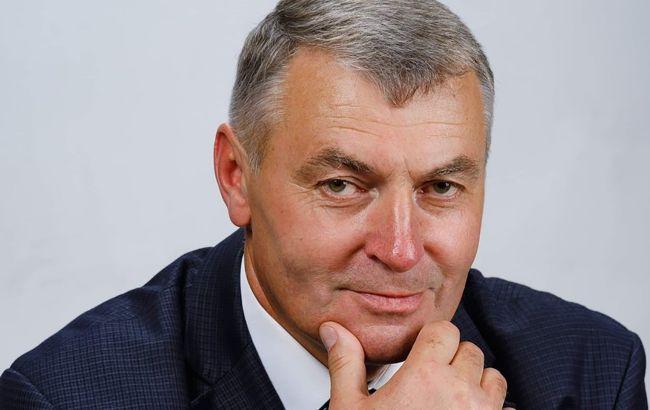 Luhovy died of COVID-19 / Photo from everyday.sumy.ua
The newly elected mayor of Konotop, Oleksandr Luhovy, has died of coronavirus.
This was confirmed by Member of Parliament from the Konotop district Ihor Molotok on Facebook on November 16.
Read alsoOver 9,800 new COVID-19 cases confirmed in Ukraine as of Nov 16
"The newly elected mayor of Konotop, Oleksandr Luhovy, has passed away. Terrible news and a huge loss. He won the elections and desperately fought for life with the insidious disease. It seemed that the worst was over, but it was not the case," Molotok said.
Luhovy ran for mayor of Konotop as a self-nominated candidate and won 37% of the vote.
This is the third mayor to have died from complications caused by COVID-19. Earlier, the mayors of Boryspil and Novhorod-Siverskyi died of the coronavirus.
Boryspil mayor's death: Known facts
According to local media reports, Anatoliy Fedorchuk, 61, contracted the coronavirus about three weeks ago. Doctors assessed Fedorchuk's condition as moderate. His death was confirmed on October 28.
During the recent local elections in Ukraine, Fedorchuk was running as a nominee of the Nash Kray (Our Land) Party. According to preliminary results of the counting of votes, he won the local elections on October 25 by a significant margin.
Novhorod-Siverskyi mayor's death
Oleh Bondarenko, the mayor of Novhorod-Siverskyi, a historic city in Chernihiv region, died of COVID-19 at 47.
Bondarenko, who was in critical condition, was taken to the regional hospital in Chernihiv, but by that time, 80% of his lungs had been affected by pneumonia.
He has been mayor since 2015, and was re-elected in the October 25 election.