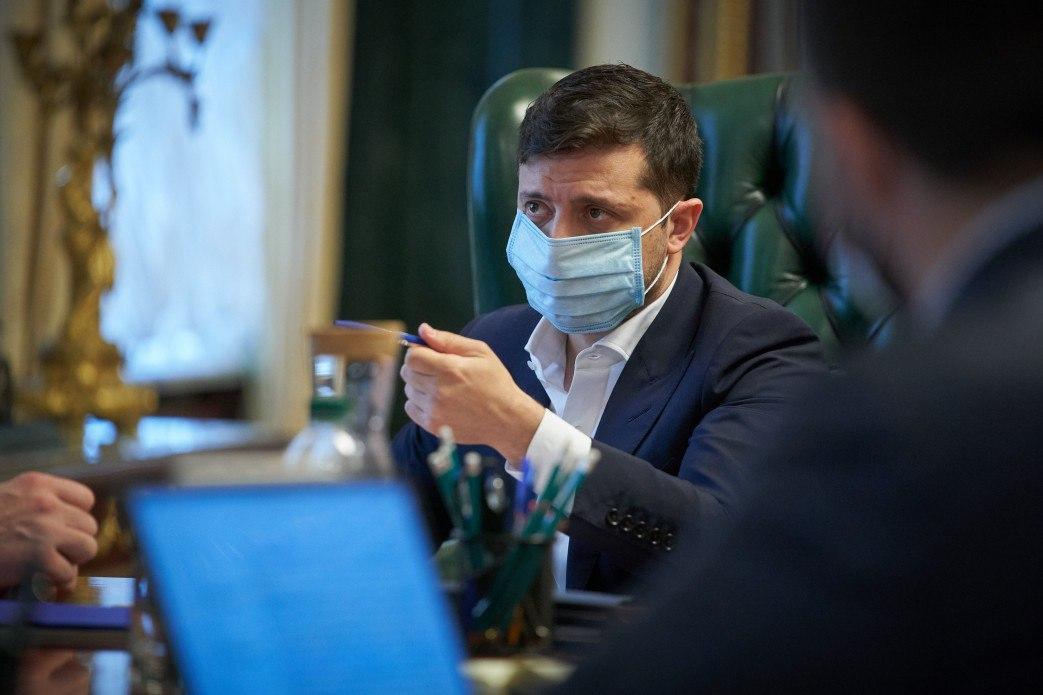 Ukrainian President Volodymyr Zelensky / Photo from president.gove.ua
Ukrainian President Volodymyr Zelensky has said the fight against COVID-19 will not take just one year and this is hardly the last pandemic that the international community will have to get through.
Read alsoZelensky predicts "tangible, sustainable" economic recovery by year-endHe stated this at a general debate of world leaders during the 75th session of the United Nations General Assembly held online on September 23, as reported by an UNIAN correspondent.
Zelensky says the COVID-19 pandemic spreads at a lightning speed.
"Mankind did not even manage to google 'COVID' and 'Wuhan' when coronavirus was already knocking on the door of every house," he said.
Zelensky stressed that the "coronavirus spares no one."
"It does not care whether the country has nuclear weapons or what level of its GDP is, whether the state is part of G7 or G20, whether Christianity, Islam, Judaism, or other religions are professed in the country. All of it matters nothing for COVID," he said.
According to Zelensky, COVID-19 showed that global society is not just the world without borders. It is also about global responsibility, when counteracting joint threats should involve not seven, not 20, but at least 193 countries.
"Today we are coming to understanding that the fight against COVID-19 will not take just one year. It is hardly the last pandemic that we will have to see through. That is why we have to emerge from the existing crisis stronger and well prepared," he added.
Zelensky says that countering COVID-19 is the test for all countries.
"A race for limited resources will only exacerbate the problems. What we need is sincerity in dialogue and active solidarity, because this is where the value of multilateralism lies. We have to overcome together the most serious economic crisis of the last years. The expected figures of GDP fall are sometimes double-digit. This is not just the statistics interesting for selected experts. This is the reduction of quality of life of billions of people, looming rise of a threat of hunger for millions," he said.
"To unite efforts of all the countries is a must of our time. Ukraine cannot stand aside and is ready to make its own contribution to ensuring, in particular, the food security of mankind," Zelensky summed up.
COVID-19 in Ukraine: Latest
Ukraine said 3,372 new active COVID-19 cases had been confirmed across the country in the past 24 hours as of September 24, 2020.
The total number of confirmed cases grew to 188,106.
As many as 83,458 patients, including 1,788 in the past day, have recovered.
The death toll is 3,757 with 52 fatalities recorded in the past day.