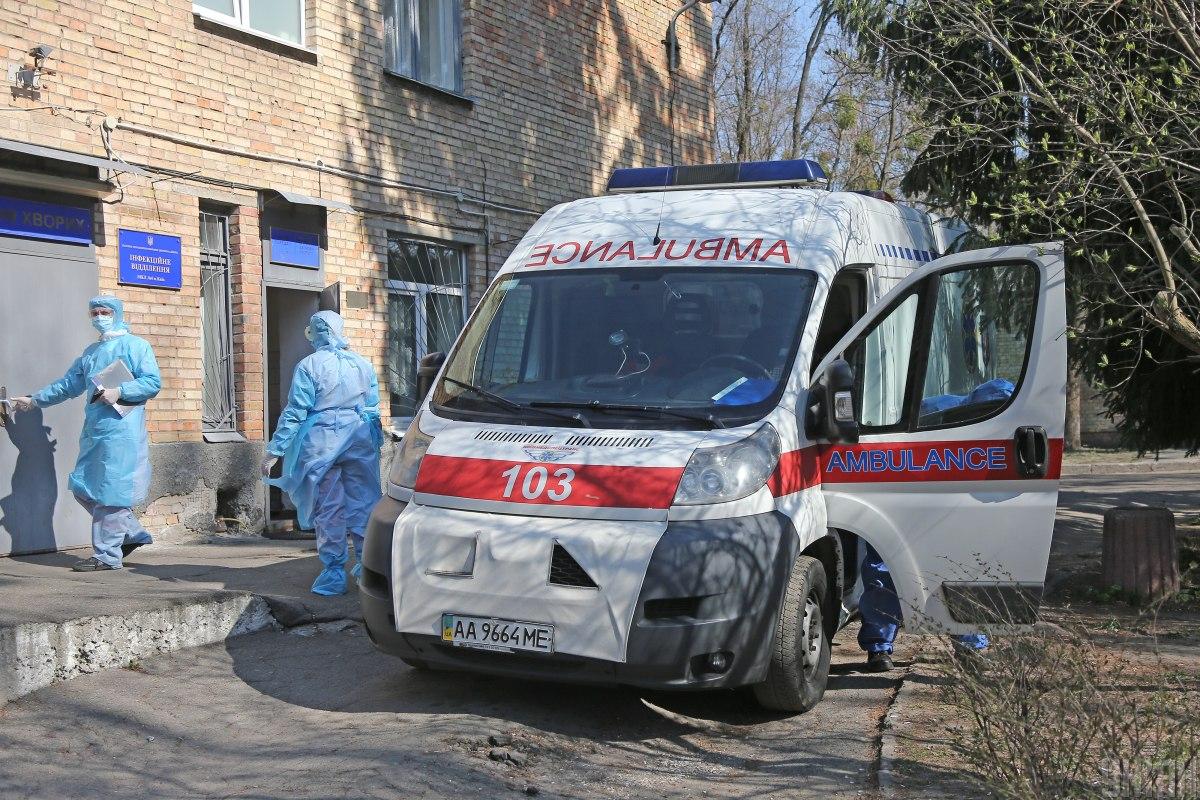 Photo from UNIAN
Ukraine has seen a new record spike in daily COVID-19 cases when the number of new positive coronavirus patients grew by 1,109 in the past 24 hours.
"According to the Public Health Center, there were 41,117 laboratory-confirmed cases of COVID-19 in Ukraine as of 09:00 Kyiv time on June 26," Ukraine's Health Ministry said on Facebook in its morning update on June 26.
Of them, 1,109 cases were reported in the past 24 hours, the highest number to date.
The overall death toll has reached 1,086.
As many as 18,299 patients have recovered.
Overall incidence per region is as follows: 1,788 cases in Vinnytsia region; 2,096 in Volyn region; 1,081 in Dnipropetrovsk region; 412 in Donetsk region; 1,366 in Zhytomyr region; 2,547 in Zakarpattia region; 561 in Zaporizhia region; 2,217 in Ivano-Frankivsk region; 640 in Kirovohrad region; 4,726 in the city of Kyiv; 2,419 in Kyiv region; 4,836 in Lviv region; 76 in Luhansk region; 384 in Mykolaiv region; 1,529 in Odesa region; 304 in Poltava region; 3,364 in Rivne region; 284 in Sumy region; 1,857 in Ternopil region; 1,993 in Kharkiv region; 190 in Kherson region; 724 in Khmelnytsky region; 4,582 in Chernivtsi region; 627 in Cherkasy region; and 514 in Chernihiv region.
Read alsoUkraine cancels observation for foreigners with negative COVID-19 results after border crossing
Data from Russia-occupied areas – the Autonomous Republic of Crimea, the city of Sevastopol, parts of Donetsk and Luhansk regions – is not available.
COVID-19 tests were conducted by the Public Health Center's virological reference laboratory and regional laboratories. As of the morning of June 26, 2020, the Center had received 1,430 reports of suspected cases. In total, there have been 85,174 reports on suspected COVID-19 since the beginning of 2020.