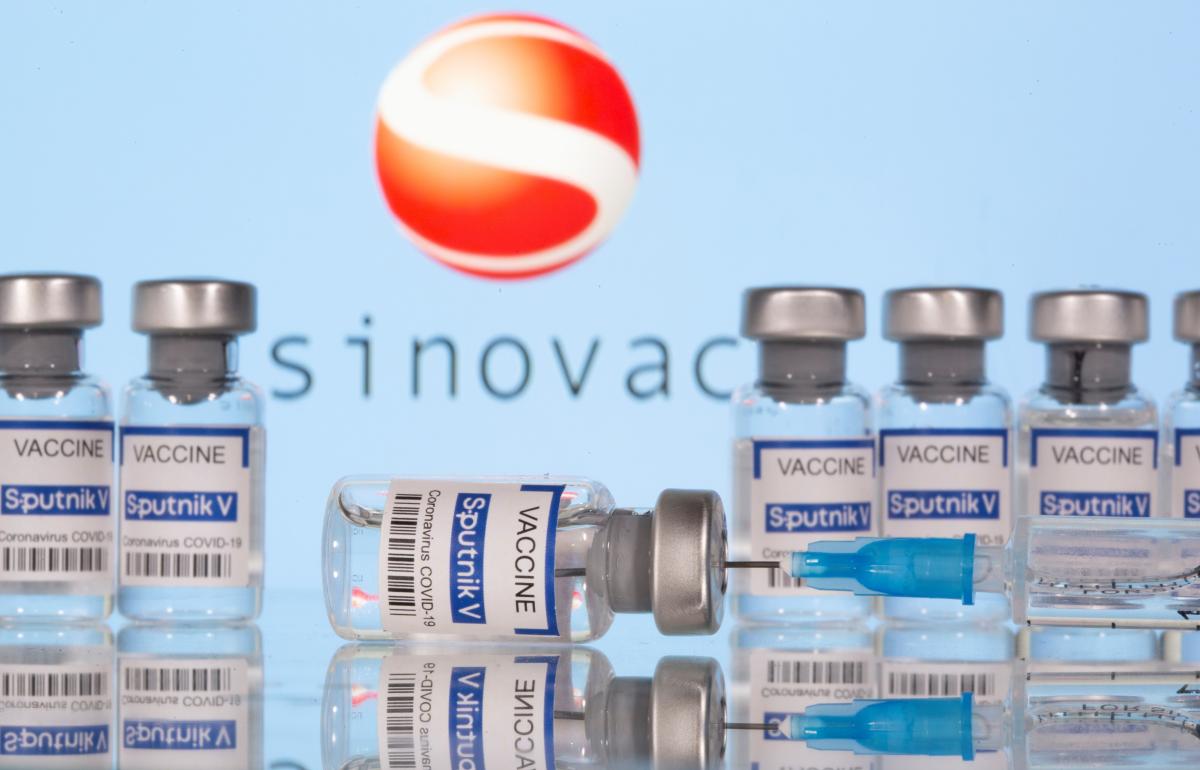 REUTERS
The CoronaVac vaccine developed by the Chinese company Sinovac Biotech is as effective as the Indian CoviShield vaccine by AstraZeneca.
This is reported by RFE/RL's Ukrainian bureau with reference to a statement by Health Minister Maksym Stepanov.
Read alsoOver 18,700 Ukrainians vaccinated against COVID-19 in past day – health minister
"As for the Sinovac vaccine. I'd like to emphasize once again that we will not prioritize which vaccine to use for vaccination. All vaccines registered in Ukraine are all effective and safe," Stepanov said.
The minister noted that the drugs would be used simultaneously, without giving any preferences to any of the vaccines.
Vaccination against coronavirus
In the past 24 hours as of March 28, some 17,939 people were vaccinated against COVID-19 in Ukraine. Globally, this figure was approximately 13.1 million doses per day.
The Seychelles, where 65.8% of citizens have received at least one dose of a COVID-19 vaccine, is now in the lead by number of vaccinated people. It is followed by Maldives (61.2%), Israel (57.6%), Great Britain (43.9%), and Chile (32.8%).
President Volodymyr Zelensky has urged Ukrainian politicians not to discredit the COVID-19 vaccination campaign.
"The number of the vaccinated and the vaccination  rate in Ukraine have been growing on a daily basis. Of course, these indicators are still far from perfect, but it must be admitted that all the countries of the European Union have faced a lag behind the vaccination plan. We are actively working to successfully implement the vaccination plan in Ukraine," he said.