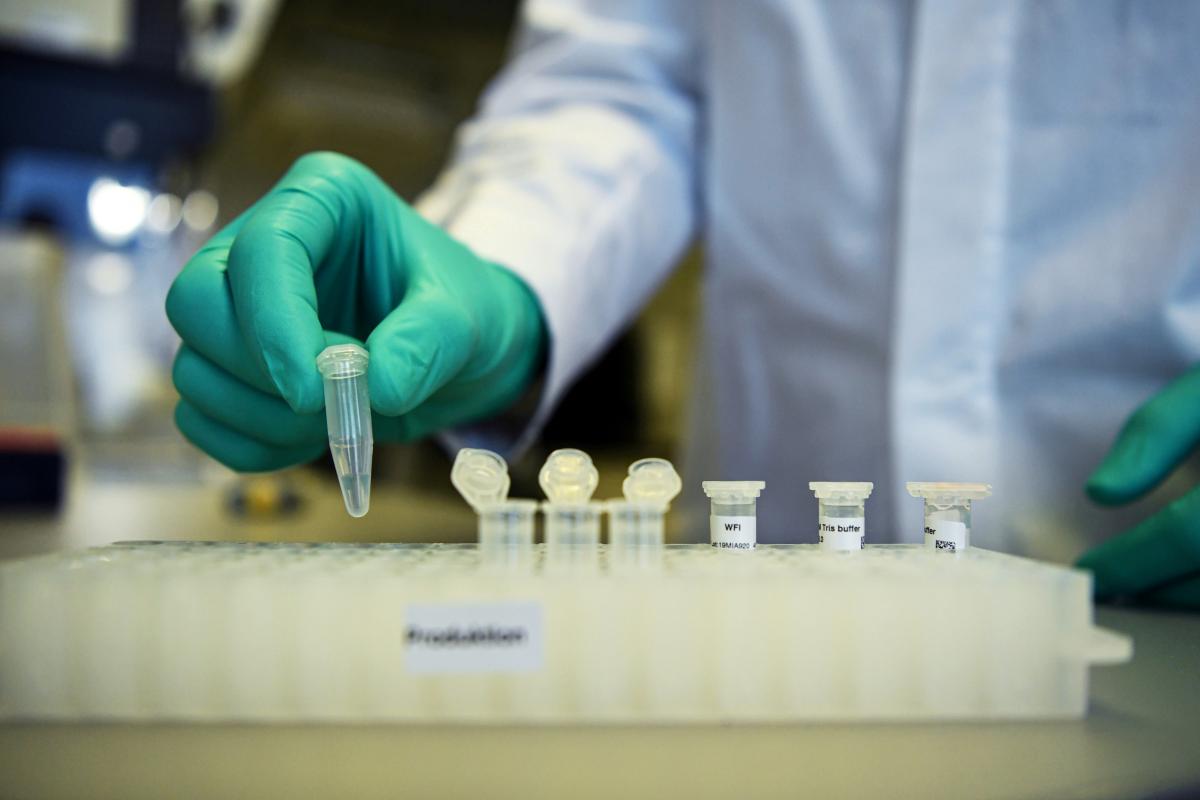 REUTERS
Ukrainian Health Minister Maksym Stepanov says Ukraine may get a COVID-19 vaccine no earlier than at the end of the first quarter of 2021.
At the same time, the minister told Ukraine 24 TV that none of the vaccines that are now being developed by foreign pharmaceutical companies have not yet passed the third stage of clinical trials.
"We have not a single registered vaccine... Registration is very important for us so that we can already order the vaccine. The issue is under 'mega-control' of the country's leadership so that we could get this vaccine from various sources," Stepanov said.
Earlier, Ukraine has joined the global COVAX initiative, "according to which we must receive up to 8 million doses of the vaccine in equal tranches as soon as it is registered."
Read alsoDevelopers of COVID-19 vaccine in Ukraine plan human clinical trials in three months"Registration, in my opinion, should take place until year-end. After that, the process of production and delivery of vaccines begins. I think we will actually get the vaccine at the end of the first quarter," said the minister.
COVID-19 vaccine: Background
The product developed by Pfizer and BioNTech is 90% effective, the producer says. The Phase 3 clinical trial of BNT162b2 began on July 27 and has enrolled 43,538 participants to date, 38,955 of whom have received a second dose of the vaccine candidate as of November 8, 2020.
Approximately 42% of global participants and 30% of U.S. participants have racially and ethnically diverse backgrounds. The trial continues to enroll and is expected to pursue through the final analysis once a total of 164 confirmed COVID-19 cases have accrued.
After discussion with the FDA, the companies recently elected to drop the 32-case interim analysis and conduct the first interim analysis at a minimum of 62 cases. Upon the conclusion of those discussions, the evaluable case count reached 94 and the Data Monitoring Committee performed its first analysis on all cases. The case split between vaccinated individuals and those who received the placebo indicates a vaccine efficacy rate above 90%, at seven days after the second dose.
Pfizer says there are no serious side effects. If key indicators are safe, the world may have a tool to tackle the pandemic in a week.
The European Commission has already agreed to sign an agreement with the developers on the purchase of 300 million doses of the coronavirus vaccine.
President of Ukraine Volodymyr Zelensky on November 10 had a phone call with Germany's Chancellor Angela Merkel, asking the German leader to assist in supplying a U.S.-German-developed COVID-19 vaccine to Ukraine.