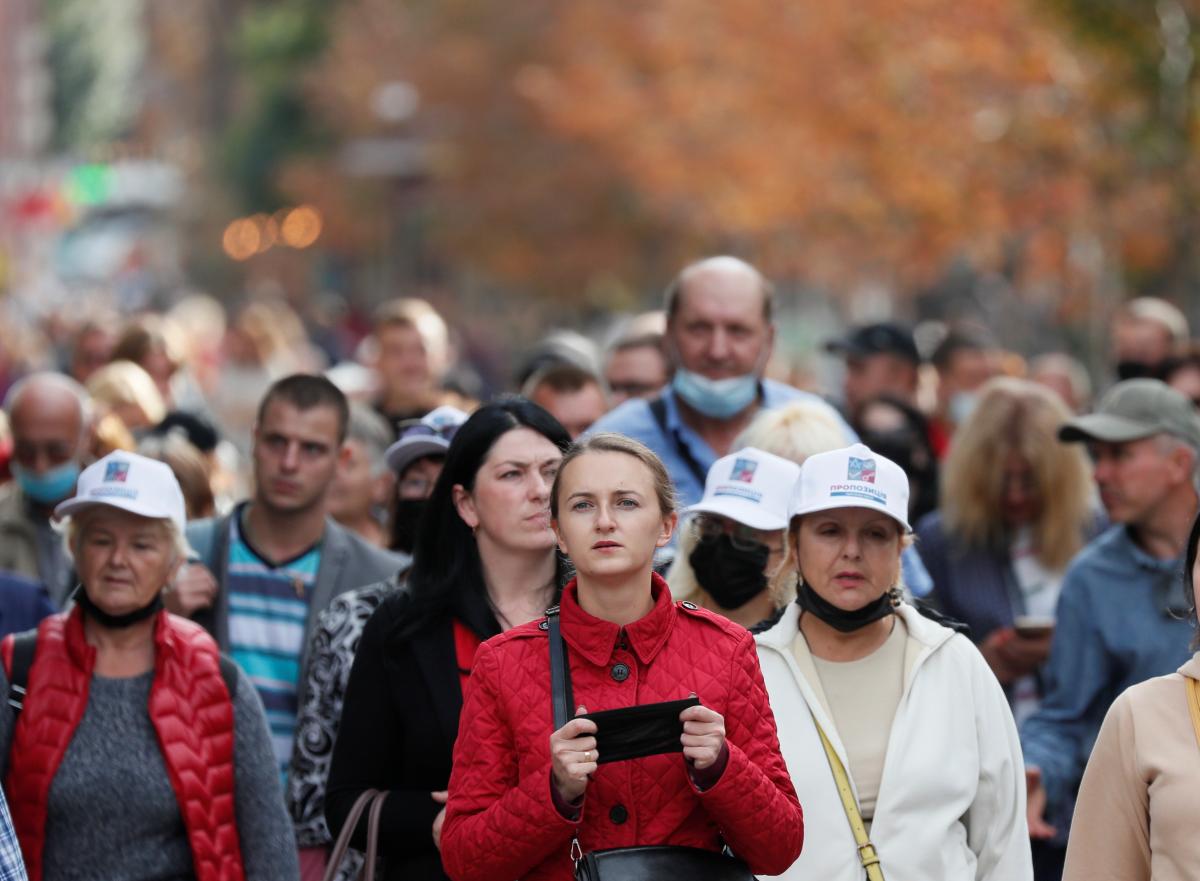 REUTERS
Ukraine's Health Minister Maksym Stepanov says Ukraine cannot yet follow the path of some European countries and Israel and impose a second national coronavirus lockdown.
"I'm well aware that we cannot yet follow the path taken by some European countries. The path that Israel took, having entered a [new] national lockdown for 14 days due to an increase in the number of patients," he said at a briefing on Thursday, explaining that such measures are reintroduced to break the chain of infection, an UNIAN correspondent reports.
"Today we have another anti-record: we have crossed the mark of 5,000 cases – 5,397 people contracted the virus in the past day. The world has not come up with another way to stop the disease than following the rules, these rules are applicable all over the world," Stepanov said.
"Today, before the elections, many politicians want to gain, as they believe, points at the expense of COVID-19, to get hype for themselves, talk, fantasize about the number of tests," the minister said.
Read alsoUkraine sees no "coronavirus waves" yet – senior health officialStepanov stresses there is a limit to everything and Ukraine's healthcare system may fail to cope with the epidemic if all Ukrainians – without exception – do not begin to comply with the quarantine rules.
The state's basic function is to provide medical assistance, he added.
COVID-19 in Ukraine: Latest developments
Ukraine has registered 5,397 new coronavirus infections over the past 24 hours, the first time the country has exceeded 5,000 cases in a single day since the beginning of the COVID-19 epidemic. The total number of confirmed cases grew to 244,734 as of October 8, 2020.
The Cabinet of Ministers, Ukraine's government, rules out the introduction of a new lockdown in the country or the postponement of pending local election over the coronavirus epidemic.