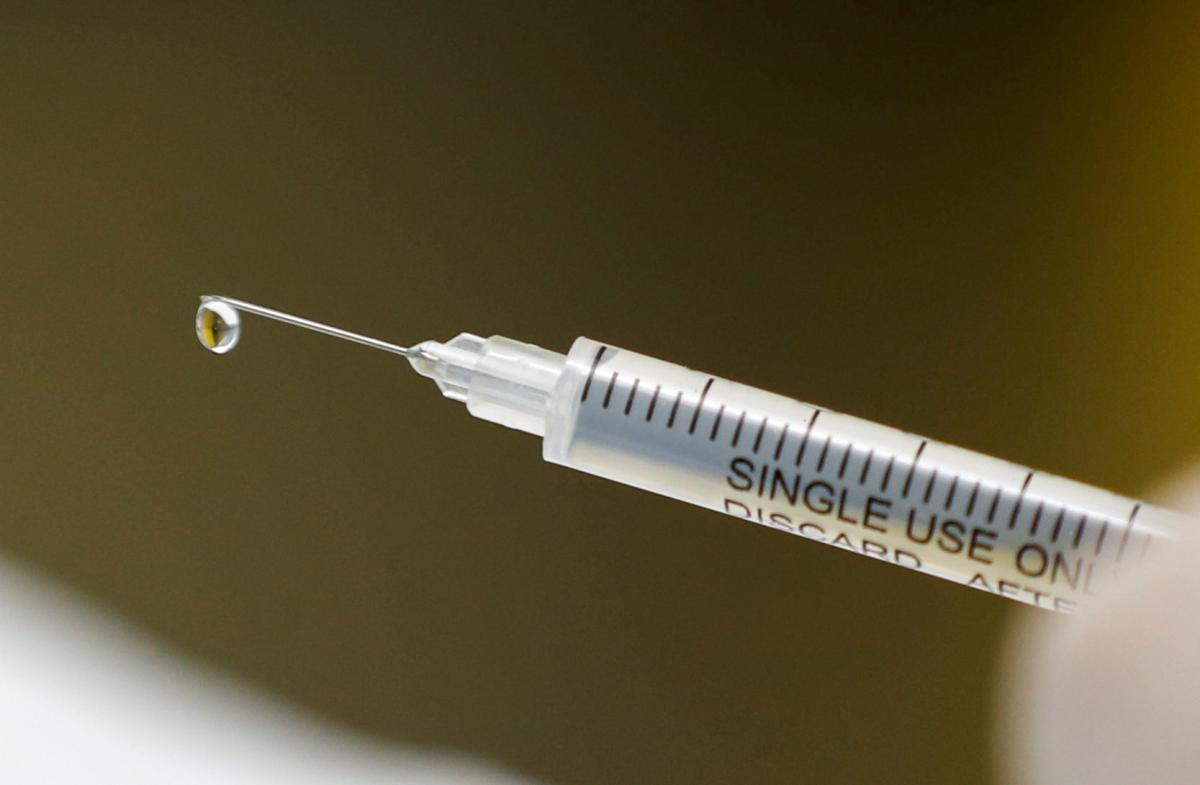 REUTERS
Ukrainian Prime Minister Denys Shmyhal has said the government expects to get about 8 million doses of COVID-19 vaccine in the second quarter of 2021.
"Regarding vaccination. We expect Ukraine will be able to get about 8 million doses in the second quarter of next year," he said while addressing the Verkhovna Rada, Ukraine's parliament, an UNIAN correspondent reported.
Shmyhal said both the government and the Health Ministry were constantly negotiating with international companies on the purchase of additional batches of an effective and proven vaccine.
Read alsoWHO outlines timeframe for supply of COVID-19 vaccine to UkraineBoth Pfizer and Moderna, which have already announced the success of their vaccines, are among those companies, he added.
COVID-19 vaccine: Background
The product developed by Pfizer and BioNTech is 90% effective, the producer says. The Phase 3 clinical trial of BNT162b2 began on July 27 and has enrolled 43,538 participants to date, 38,955 of whom have received a second dose of the vaccine candidate as of November 8, 2020.
Approximately 42% of global participants and 30% of U.S. participants have racially and ethnically diverse backgrounds. The trial continues to enroll and is expected to pursue through the final analysis once a total of 164 confirmed COVID-19 cases have accrued.
After discussion with the FDA, the companies recently elected to drop the 32-case interim analysis and conduct the first interim analysis at a minimum of 62 cases. Upon the conclusion of those discussions, the evaluable case count reached 94 and the Data Monitoring Committee performed its first analysis on all cases. The case split between vaccinated individuals and those who received the placebo indicates a vaccine efficacy rate above 90%, at seven days after the second dose.
Pfizer says there are no serious side effects.
The companies are projected to produce 50 million doses of the vaccine in 2020 and more than one billion in 2021.
President of Ukraine Volodymyr Zelensky on November 10 had a phone call with Germany's Chancellor Angela Merkel, asking the German leader to assist in supplying a U.S.-German-developed COVID-19 vaccine to Ukraine.
On November 16, Moderna, Inc. said its experimental vaccine was 94.5% effective in preventing COVID-19 based on interim data from a late-stage trial.