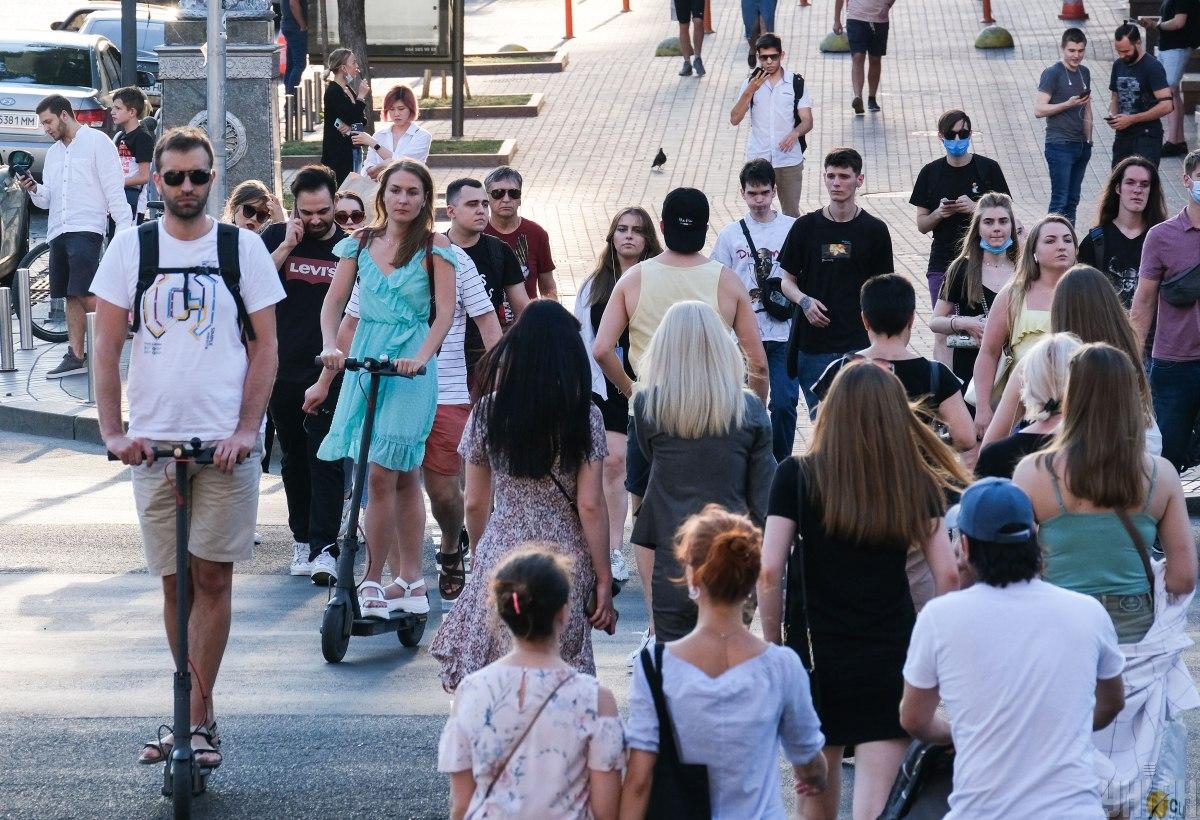 Photo from UNIAN
The Cabinet of Ministers, Ukraine's government, has extended the adaptive quarantine until November 1.
Read alsoUkraine mulls entry ban for citizens of "red zone" countries, but with some exemptionsThe relevant resolution was adopted at a government meeting on Wednesday, according to an UNIAN correspondent.
According to Health Minister Maksym Stepanov, in addition to the prolongation of the quarantine, the government is strengthening restrictive measures, which is caused by an increase in the number of cases and the reasons for this.
"To strengthen restrictive measures in those regions where the level of epidemiological risk is 'green,' namely, by banning discos, entertainment and nightclubs, catering establishments with leisure activities," he said.
Stepanov said a ban on holding concerts had been worked out with the Ministry of Culture, except for those held by cultural institutions and for which concert activity had been the main activity over the past year.
Quarantine in Ukraine
The adaptive quarantine was introduced on August 1. Ukrainian regions were split into the red, green, orange zones depending on hospital load, the average number of PCR and ELISA tests, the ascertainment rate of COVID-19, and daily spread dynamics.
Quarantine-related curbs differ in each zone. The mildest ones are in the green zone, the regions included in the red zone have to introduce the toughest restrictive measures.
On August 12, the Cabinet of Ministers, Ukraine's government, decided to combine two indicators by which the incidence of COVID-19 cases in the regions is determined and quarantine zones are established.