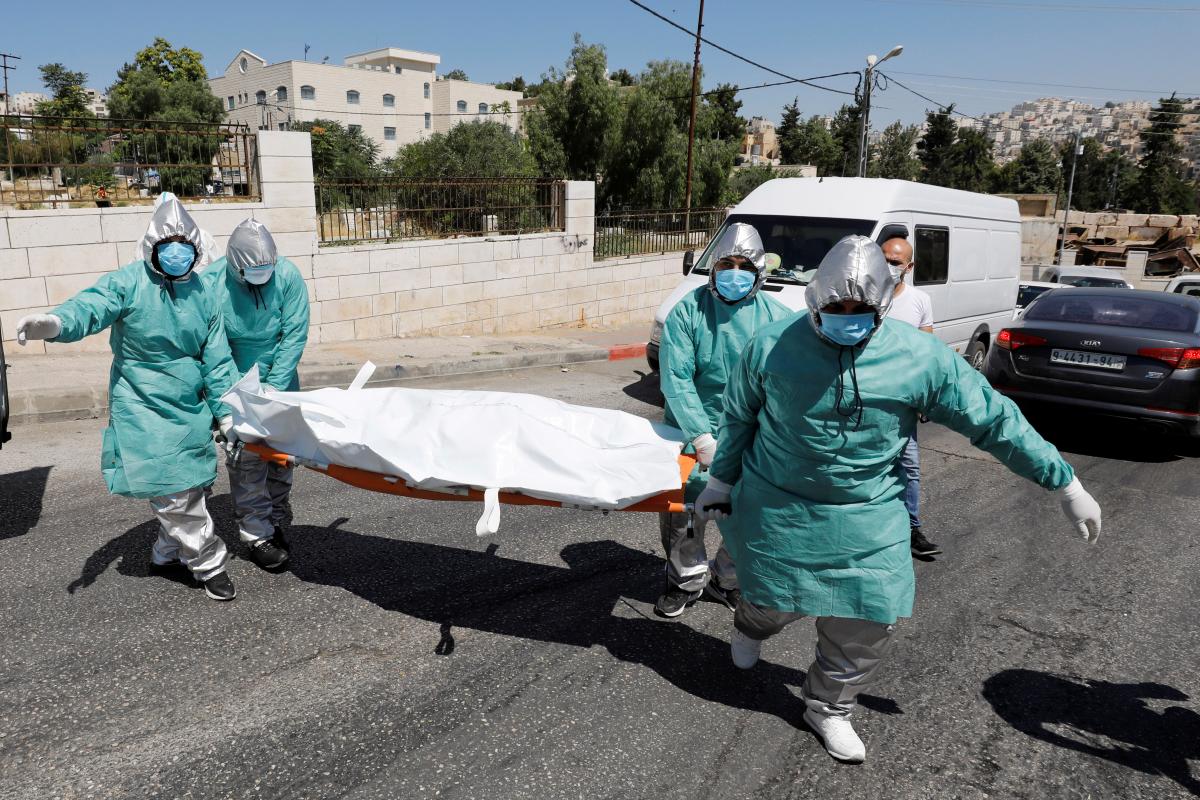 REUTERS
Ukraine ranks 33rd globally in terms of the number of total deaths from coronavirus.
That's according to Worldometer.
As of September 28, the death toll in Ukraine stands at 3,996, with 37 fatalities recorded in the past day.
China occupied the 32nd spot with 4,634 coronavirus deaths, Saudi Arabia ranked 31st (4,683 deaths), and Romania became 30th (4,718 deaths).
The number of COVID-19 deaths in Europe exceeding Ukraine's death toll is registered in Sweden (5,880), the Netherlands (6,374), Germany (9,534), Belgium (9,980), Spain (31,232), France (31,727), Italy (35,835), and Great Britain (41,988).
The United States is in the lead in terms of coronavirus deaths globally, with 209,453 victims. Then come Brazil (141,776 victims) and India (95,574).
Read alsoUkraine publishes update on countries in COVID-19 red and green zonesOver 33,319,669 million COVID-19 cases had been reported worldwide as 07:54 GMT on September 28, 2020, according to Worldometer.
Ukraine said 2,671 new active COVID-19 cases had been confirmed across the country in the past 24 hours as of September 28, 2020.
The total number of confirmed cases grew to 201,305, as seen on the interactive map compiled by the National Security and Defense Council.
Quarantine in Ukraine: Background
The adaptive quarantine was introduced on August 1. The Ukrainian regions were split into the green, yellow, orange, and red zones depending on hospital load, the average number of PCR and ELISA tests, the ascertainment rate of COVID-19, and daily spread dynamics.
Quarantine-related curbs differ in each zone. The mildest ones are in the green zone, the regions included in the red zone will have to introduce the toughest restrictions.
On August 26, the Cabinet of Ministers extended the adaptive quarantine until November 1.
Health Minister Maksym Stepanov says the ministry has no plans to introduce a new lockdown in Ukraine yet.
The new quarantine zoning across Ukraine reviewed by the state and regional commissions on emergencies quarantine zoning in line with the latest reports on the epidemiological situation took effect on September 28.