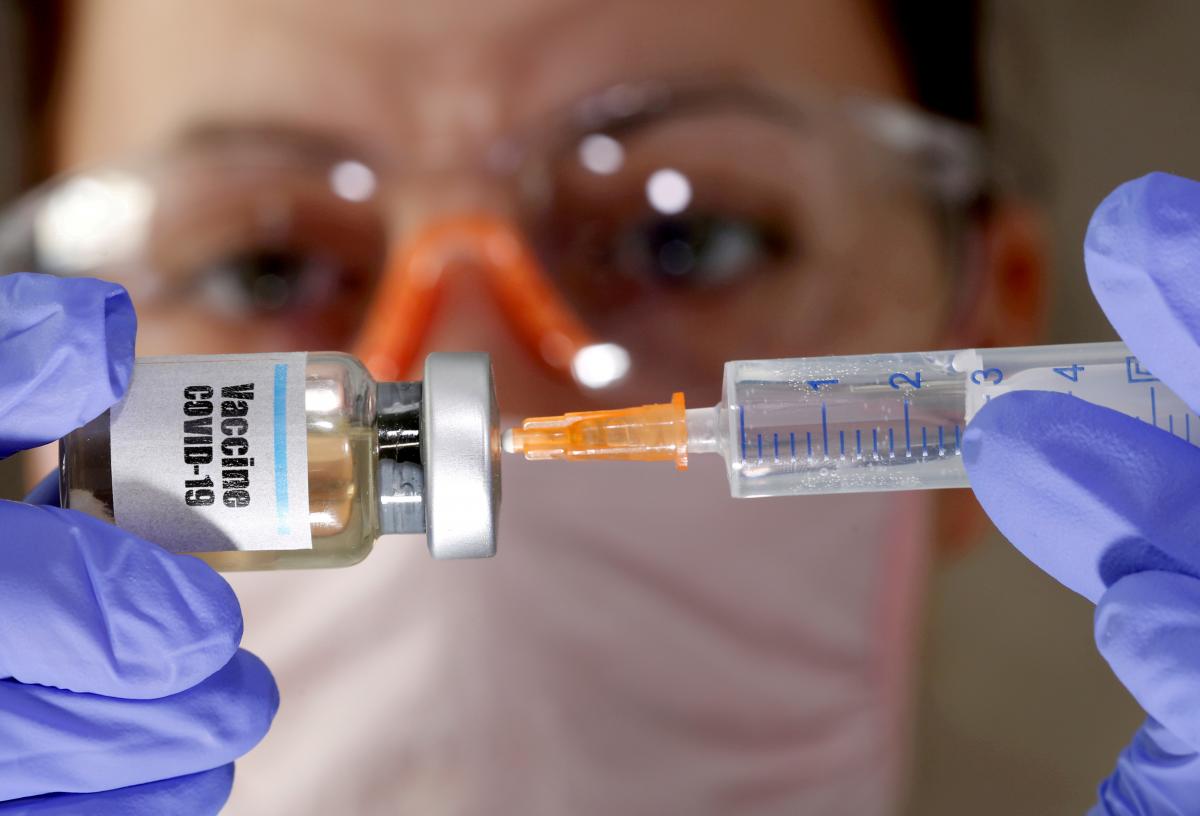 REUTERS
As soon as the sufficient volume of testing material is accumulated and its safety is confirmed in Ukraine, 4,200 volunteers will be involved, a Ukrainian health official says.
The vaccine is the cheapest and most effective way to overcome any epidemic, the chief of the State Expert Center at the Ministry of Health, Tetiana Dumenko, recalled, speaking at the Right to Power panel show on Thursday, TSN reports.
Already today, the world tackles 25 infectious diseases, besides COVID-19, thanks to vaccinations.
Read alsoUkraine reports 70 new COVID-19 cases in armed forces as of Oct 15"Our immediate expectation is to get a vaccine and ensure cure for everyone at once or to develop the required number of immunized citizens in our society, but today we are in a situation where before 2021 we can't expect a vaccine with proven efficacy that has passed the standard three phases. Last week, we received the first application to conduct a study of the third phase of a European manufacturer and today we are working on examining that material. If the material is in sufficient volumes and the Ukrainian research confirms its safety, then 4,200 Ukrainian volunteers will be able to take part in the project. When will this happen? We'd like to see it happen as soon as possible," said Dumenko.
She added that volunteers will be able to apply to the clinical trial registry to be provided full details about all trials.
"As soon as approval is received, which is by order of the Ministry of Health, all information about clinical trials becomes immediately available. The study considers clinical centers with executive researchers in the following cities: several centers in Kyiv, several centers in Vinnytsia, Lviv, and Ivano-Frankovsk. I think that these will be the nearest points of the region, but we expect more clinical trials in Ukraine, since Ukrainian researchers are experts are globally acclaimed in conducting clinical trials," Dumenko summed up.
COVID-19 in Ukraine: Latest