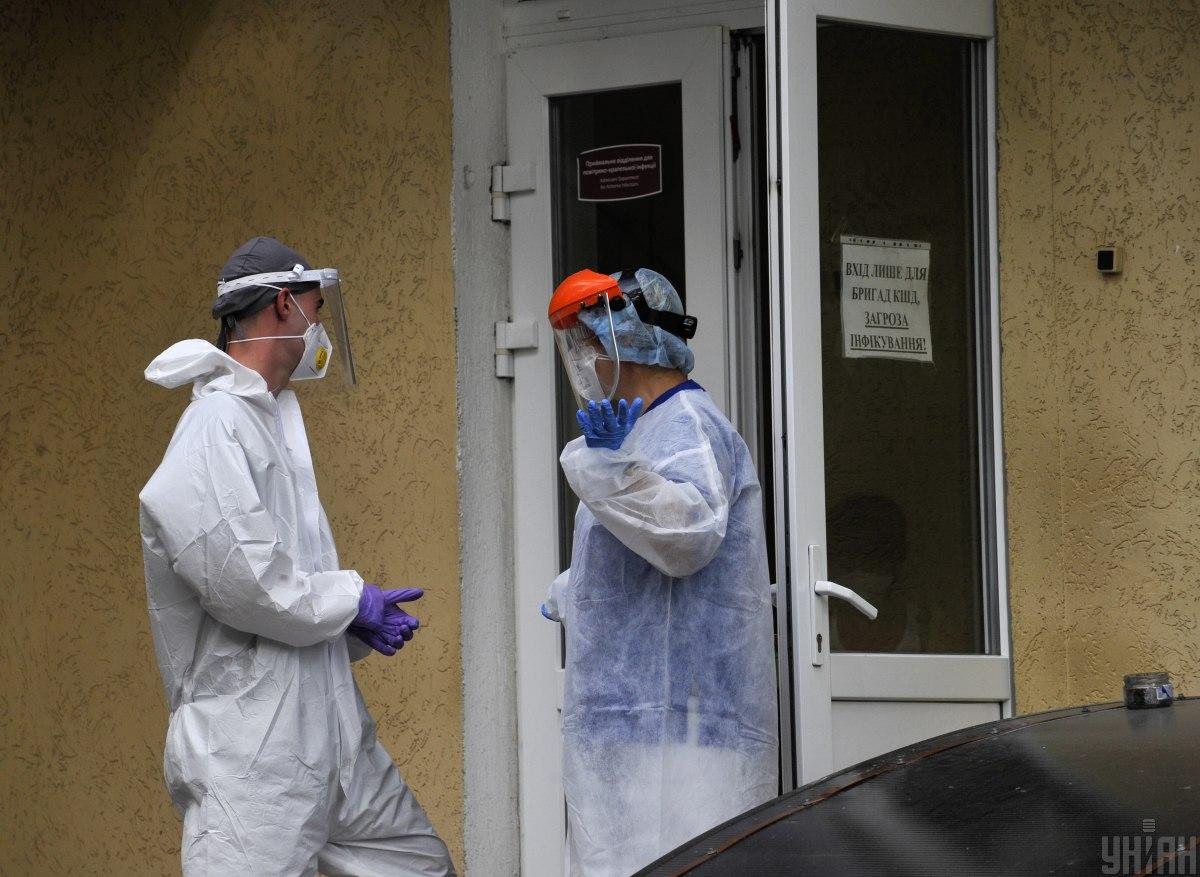 Zelensky says about 3,000 new cases a day are confirmed / Photo from UNIAN, by Serhiy Chuzavkov
Ukrainian President Volodymyr Zelensky says Ukraine is now seeing the second wave of the COVID-19 epidemic.
"The number of cases has been growing, so as of today, we indeed deny foreign citizens' entry. I think this is the right decision. We had the same when we faced the first wave – we were able to contain it. At that time, we had up to 300 cases per 40 million people," he said at a joint press conference with President of Slovakia Zuzana Čaputová in Bratislava on September 24, as reported by the Office of the President of Ukraine on Facebook.
Read alsoCOVID-19: Over 3,300 new active cases reported on Sept 24
"Today we have 3,000 cases a day. Unfortunately, this is the second wave in Ukraine. We cannot jeopardize both Ukrainians and citizens from other countries who come to Ukraine," Zelensky said.
According to the president, the borders will be opened for foreign citizens as soon as the ascertainment rate of coronavirus disease in Ukraine improves.
COVID-19 in Ukraine: Latest
Ukraine said 3,372 new active COVID-19 cases had been confirmed across the country in the past 24 hours as of September 24, 2020.
The total number of confirmed cases grew to 188,106.
Quarantine in Ukraine: Background
The adaptive quarantine was introduced on August 1. The Ukrainian regions were split into the green, yellow, orange, and red zones depending on hospital load, the average number of PCR and ELISA tests, the ascertainment rate of COVID-19, and daily spread dynamics.
Quarantine-related curbs differ in each zone. The mildest ones are in the green zone, the regions included in the red zone will have to introduce the toughest restrictions.
On August 26, the Cabinet of Ministers extended the adaptive quarantine until November 1.
On September 10, the government reviewed the borders of COVID-19 quarantine zones. The reviewed zoning regulations took effect on September 14. Kyiv became part of the orange zone, with the second-toughest bans after the red zone.
Health Minister Maksym Stepanov says the ministry has no plans to introduce a new lockdown in Ukraine yet.