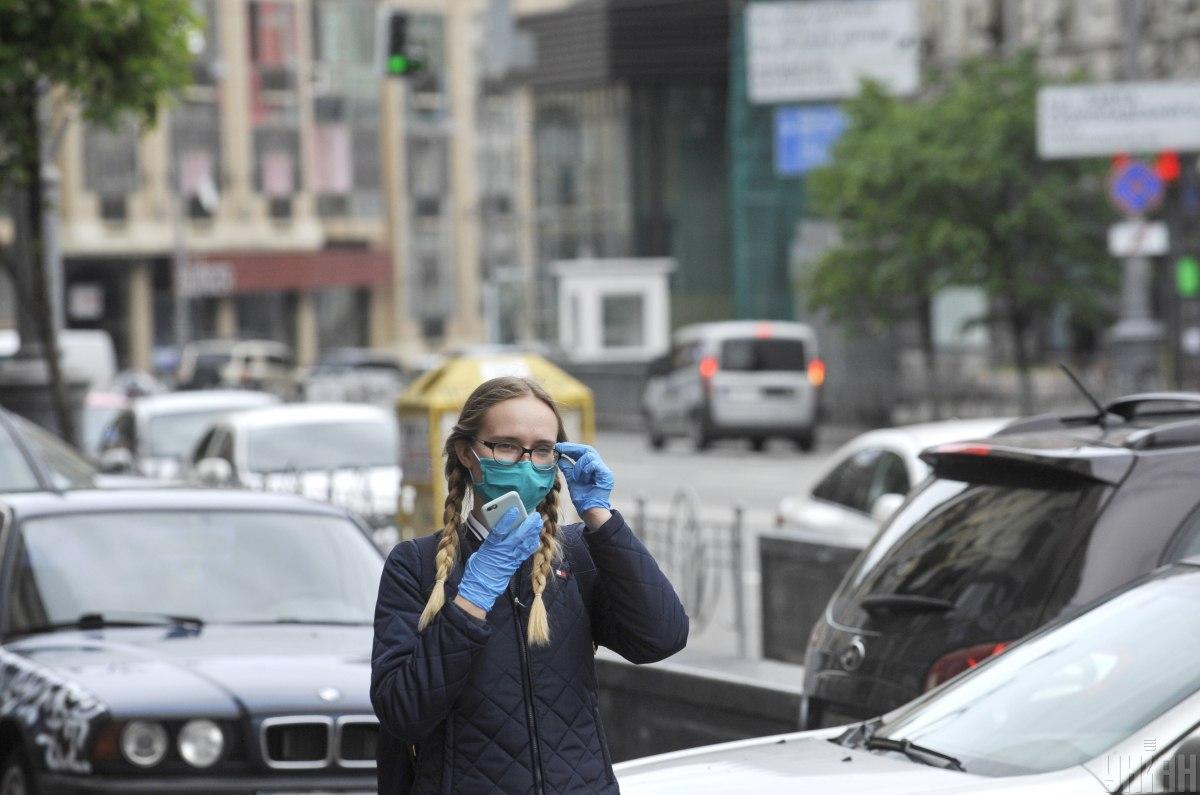 Photo from UNIAN
Ukraine reports 841 new active COVID-19 cases over the past 24 hours.
There were 35,825 laboratory-confirmed cases of COVID-19 in Ukraine as of 09:00 Kyiv time on June 20. Of them, 994 cases were lethal, while 16,406 patients recovered. Over the past day, 841 new cases were recorded, according to health officials.
A total of 553,737 polymerase chain reaction (PCR) tests have already been run.
he total number of confirmed cases per region is the following: 1,627 cases in Vinnytsia region; 1,743 in Volyn region; 1,036 in Dnipropetrovsk region; 355 in Donetsk region; 1,229 in Zhytomyr region; 2,069 in Zakarpattia region; 551 in Zaporizhia region; 1,981 in Ivano-Frankivsk region; 612 in Kirovohrad region; 4,252 in the city of Kyiv; 2,174 in Kyiv region; 3,679 in Lviv region; 72 in Luhansk region; 349 in Mykolaiv region; 1,232 in Odesa region; 290 in Poltava region; 2,776 in Rivne region; 252 in Sumy region; 1,643 in Ternopil region; 1,779 in Kharkiv region; 185 in Kherson region; 612 in Khmelnytsky region; 4,268 in Chernivtsi region; 592 in Cherkasy region; and 467 in Chernihiv region.
Read alsoPM vows tougher measures to enforce quarantine bans
Data from Russia-occupied areas – the Autonomous Republic of Crimea, the city of Sevastopol, parts of Donetsk and Luhansk regions – is not available.
COVID-19 tests were conducted by the Public Health Center's virological reference laboratory and regional laboratories.
As of the morning of June 20, 2020, the Center had received 1,248 reports of suspected cases. In total, there have been 78,194 reports on suspected COVID-19 since the beginning of 2020.
The health ministry is urging Ukrainians to comply with safety recommendations to counter the epidemic, including wearing face masks, using hand sanitizers, and adhering to social distancing rules.
As UNIAN reported earlier, on June 17, the Ukrainian government extended the so-called adaptive quarantine until July 31 over a spike in the incidence in the past week.
The easing of the coronavirus-related lockdown started on May 22. The adaptive quarantine means that the respective restrictions will be lifted only in those regions where the epidemic situation allows. In other regions, the quarantine-related measures may be enhanced if the situation worsens.
As of 09:00 Kyiv time on June 19, a record daily rise of 921 new cases was reported in Ukraine.
Following the record spike, Prime Minister Denys Shmyhal voewd tougher enforcement of quarantrine restrictions.