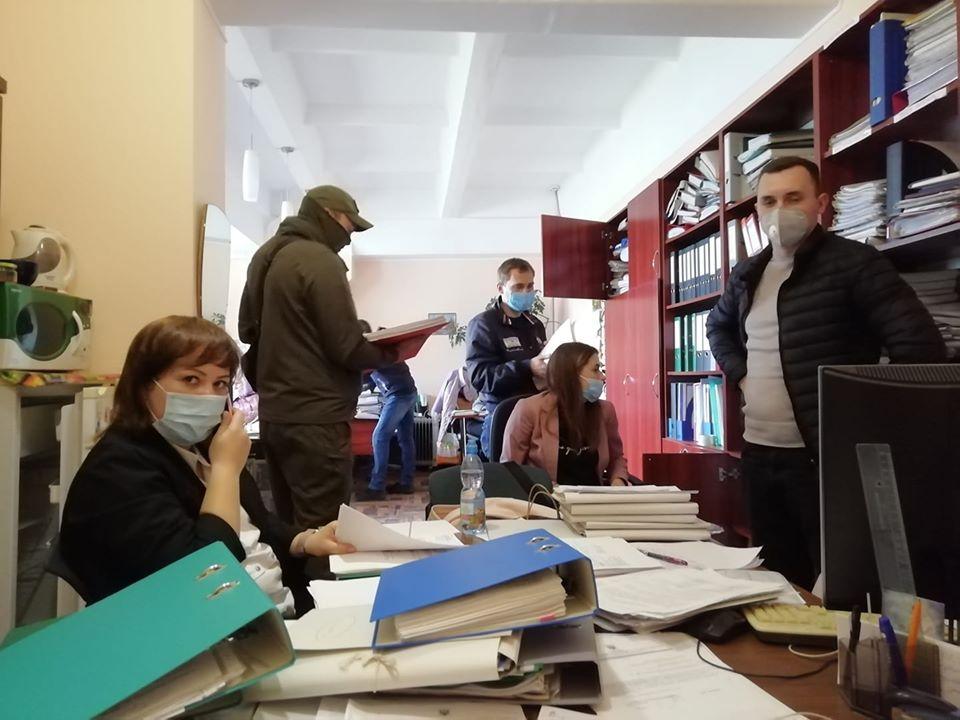 / facebook.com/ivan.kozlenko
The Oleksandr Dovzhenko National Center (Dovzhenko Center) in Kyiv is being searched by law enforcement officers.
"Police and the SBU [Security Service of Ukraine] are conducting a search at our premises. Paperwork is being seized," Director General of Dovzhenko Centre Ivan Kozlenko wrote on Facebook.
Also, Kozlenko posted photos from the scene.
He later updated his post, adding that the investigative actions were not connected with the recent statement of insolvency.
Read alsoLarge and medium Ukrainian enterprises' losses quintuple since year's start
"They are investigating the criminal case into the audit report," Kozlenko said.
Prior to this, the center said its current assets had been exhausted. In particular, the center said it had not received target government funding under the budget program to support cinematography in early 2020.
The center assures it appealed to the Culture Ministry and the Verkhovna Rada Committee for Humanitarian and Information Policy with a request to resume budget funding, which yielded no result.
The center also said the budget funds cover 70% of staffers' wages. Therefore, wages for January and February 2020 have not yet been paid as of May. In March-May, all personnel faced suspension time while preserving 2/3 of wages.
UNIAN memo. The Oleksandr Dovzhenko National Center (Dovzhenko Center) is the largest Ukrainian State Film Archive. It preserves more than 6000 titles Ukrainian, Russian, European and American films from 1910. Dovzhenko Center combines a modern film storage facility with a climate control system, the only Ukrainian cinematographic laboratory, the Museum of Cinema, paper cinema archives, the media library and its own publishing house.