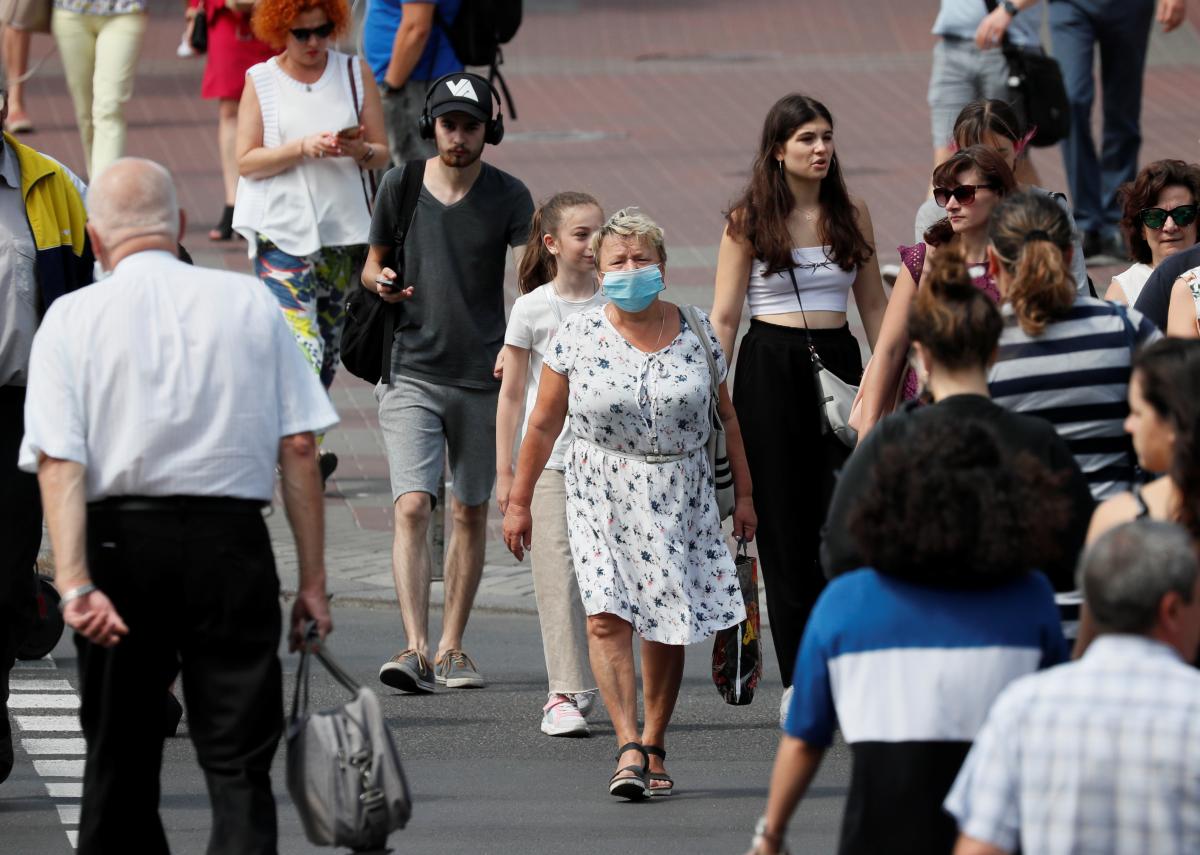 REUTERS
Minister of the Cabinet of Ministers Oleh Nemchynov says a list of quarantine zones has been reviewed in Ukraine depending on the epidemiological situation in regions, while the so-called red zone has been expanded.
Read alsoCOVID-19 in Ukraine: Gov't introduces new quarantine zones"Today, an extraordinary meeting of the State Commission on Technogenic and Environmental Safety and Emergency Situations took place. From 00:00 [Kyiv time] on September 7 (Monday), a new epidemic zoning will start to operate," he wrote on Facebook on September 3.
The "red zone" will include:
The cities of Ivano-Frankivsk, Kolomyia, and Kalush, Kosiv and Tysmenytsia districts of Ivano-Frankivsk region;
The towns of Bilyaivka and Izmail, and Bolhradskyi district of Odesa region;
The town of Dubno, and Kostopil district of Rivne region;
The cities of Ternopil, Berezhany and Chortkiv, Berezhany, Buchach, Husiatyn, Monastyrsky, Terebovliansky, Ternopilsky and Chortkivsky districts of Ternopil region;
Velykyi Burluk district of Kharkiv region;
The city of Chernivtsi, Vyzhnytsia, Hlyboka, Zastavna, Kitsman, Novoselytsia, and Storozhynets districts of Chernivtsi region; and
Bobrovytskyi district of Chernihiv region.
Public transportation is prohibited in the "red zone." Educational institutions, including preschool facilities and schools, should be closed. Only disembarkation of passengers from transit and interregional transport is allowed.
The zoning shall be effective for 14 days.
Quarantine in Ukraine: background
The adaptive quarantine was introduced on August 1. Ukrainian regions were split into the red, green, orange zones depending on hospital load, the average number of PCR and ELISA tests, the ascertainment rate of COVID-19, and daily spread dynamics.
Quarantine-related curbs differ in each zone. The mildest ones are in the green zone, the regions included in the red zone have to introduce the toughest restrictive measures.
Updated quarantine zoning became effective in Ukraine on August 17. Kyiv was included in the yellow zone.
On August 26, the Cabinet of Ministers extended the adaptive quarantine until November 1.