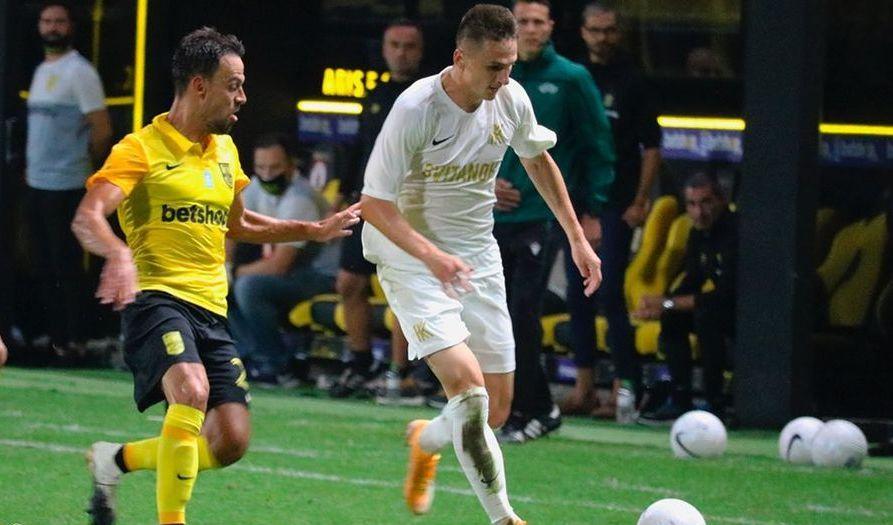 Kolos
Kolos, the Ukrainian Premier League sensation from Kovalivka, Kyiv region, with a population of just 1,600 people, which made a debut in UEFA tournaments this year stunned the Greek Aris with a 2:1 away win in Salonika.
Given this year's COVID-19 restrictions, the second qualifying round ties are all single-leg matches, which means the win promoted Kolos to the third qualifying round.
The draw says Kolos are to play with Croatia's Rijeka on September 24, also in the away match.
Read alsoDynamo Kyiv beat AZ Alkmaar in Champions League qualifier (Video)Kolos amazed the country with its staggering path to Europa League after joining Ukraine's Premier League only in 2019 for the first time in their history, just eight years since the club was founded.
Having finished sixth in Premier League and beaten FC Mariupol in a playoff for the right to join Europa League qualifiers, Kolos seem to have not wasted their time.
Their persistence and determination in Salonika allowed them to dominate in the second half and make sure the Greek side "did what we made them do," as per Yevhen Novak, the striker who scored the team's first-ever goal in European tournaments.
"I'm proud and happy because this was our first game in European competition and we won. This is a historic moment for us, and the win doubles our joy," said the Ukrainian team's manager Ruslan Kostyshin.
The story of Kolos "is an unlikely tale offering hope to other small clubs across the continent that dream of breaking into the big time," the Atlantic Council wrote.
Ukrainian clubs in UEFA tournaments 2020-2021: other news
FC Shakhtar will play in the Champions League starting from the group stage. The draw will take place on October 1 and the 1st round matches – on October 20/21.
Vice-champion of Ukraine FC Dynamo Kyiv have already started its path in this year's Champions League by beating the Dutch AZ Alkmaar 2: 0 in the third qualifying round. In the play-off round, where they can book a ticket to the group stage, the White-and-Blues will face off with Belgium's Gent on September 23 and 29.
Zorya will represent Ukraine in the group stage of the Europa League. The team that's originally from Luhansk, now being forced out of their home city due to the ongoing occupation by Russian hybrid forces, will find out their rivals on October 2, while their first match is scheduled for October 22.
Desna Chernihiv will start their way in Europa League with the third qualifying round. Being another newbies in the European competitions, they will face a hardened rival Volfsburg (Germany) on September 24.