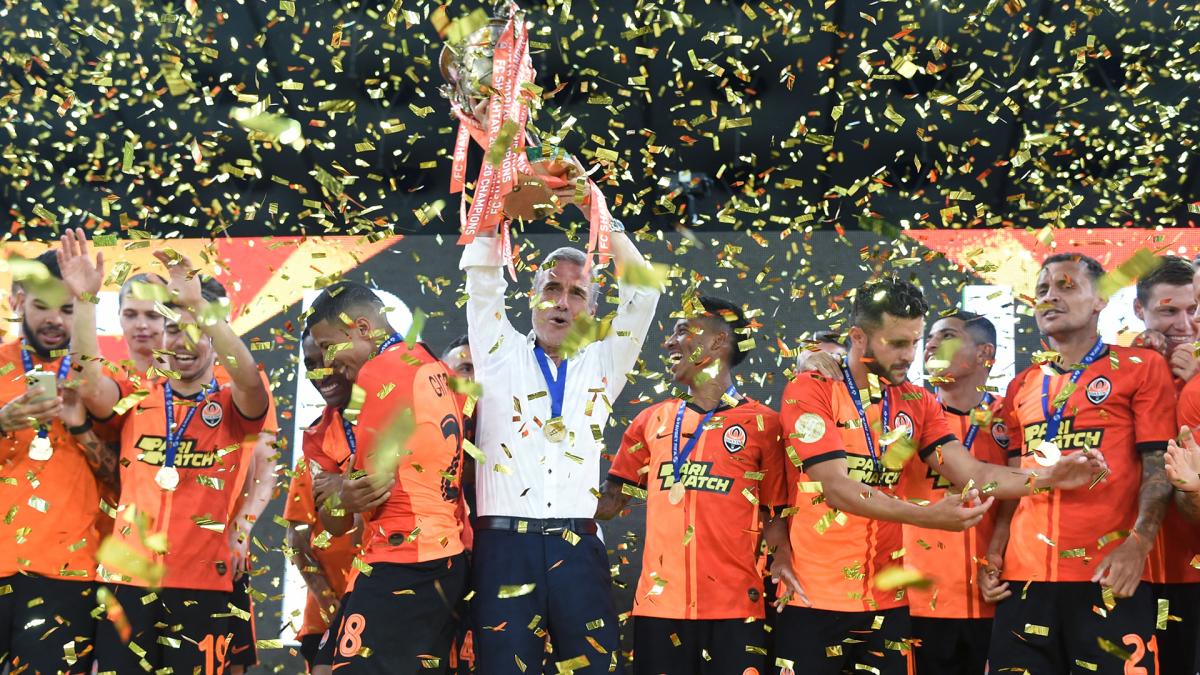 FC Shakhtar Donetsk
Kyiv's Olimpiyskiy Arena on Saturday hosted the award ceremony where FC Shakhtar Donetsk officially received the title of 2019-2020 Premier League champions.
The team, commonly known as "miners", received the cup and medals following the match with Zorya Luhansk.
This year's win marks a four-year winning spree for the legendary team, which once again left their long-time Dynamo Kyiv rivals behind. Still, Dynamo Kyiv hold the largest number of Premier League titles to date with 15 wins. This year's championship is 13th for Shakhtar.
In an innovative move amid the ongoing coronavirus-related ban for fans to root for their teams at the stands, Zoom broadcast was set up for those willing to be part of the match and the award ceremony. Huge screens were installed along the pitch so that the players were able to see their fans and their reactions. Some 5,000 viewers "attended" the ceremony via Zoom.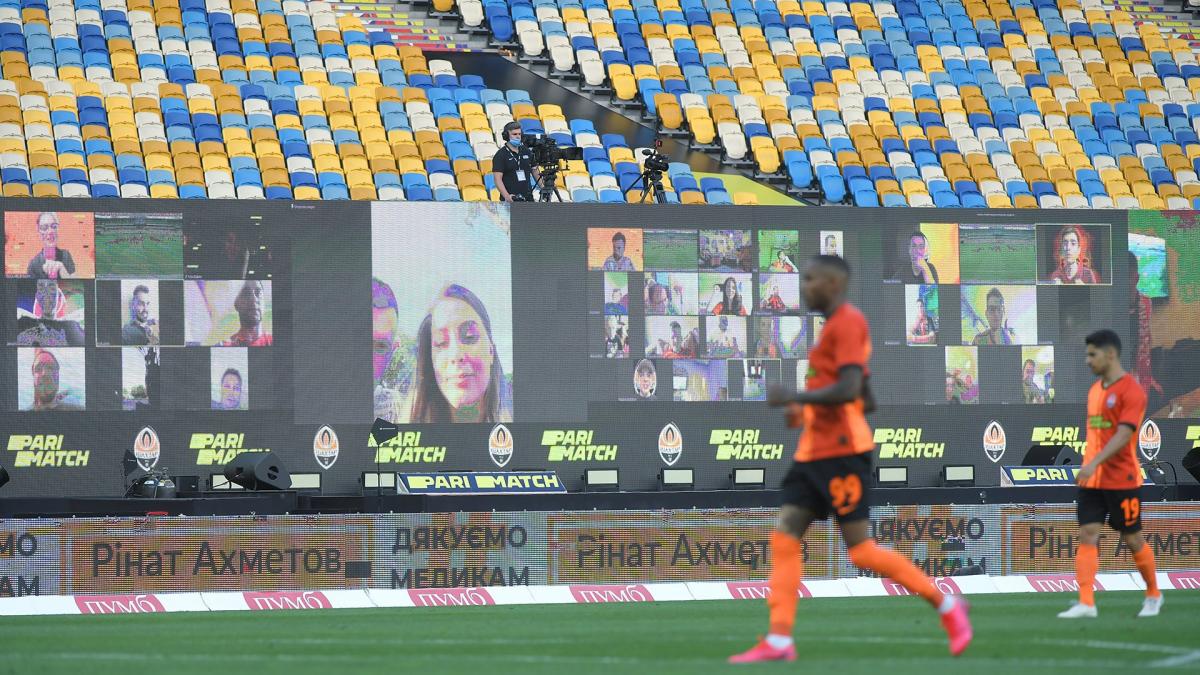 FC Shakhtar Donetsk
FC Shakhtar Donetsk, UEFA Champions League regulars, have been forced to abandon their home ground in Donetsk after hostilities broke out in 2014 with the onset of Russian aggression against Ukraine. 
The 50,000-capacity Donbas Arena in what now is a stronghold of Russian hybrid military forces of Donetsk, hosted the Euro 2012 semi-final.