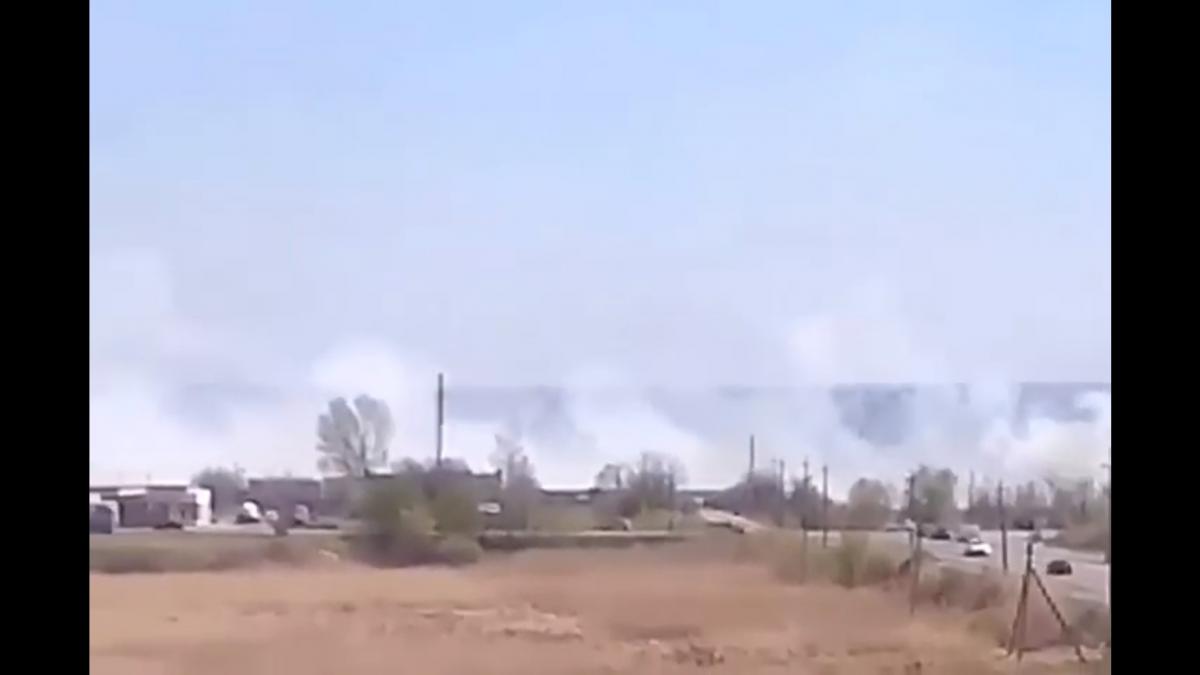 Screenshot of eyewitness' footage
A large-scale fire broke out near a massive arms depot in the town of Balakliya, Kharkiv region, which was a hot spot amid multiple ammunition explosions in autumn 2019.
The new incident was reported at about 12:30 p.m. Kyiv time on April 29, according to the news portal Suspilne.Media.
Dry grass reportedly caught fire on the outskirts of the town near the ring road.
Read alsoOne of Ukraine's largest ammunition depots on fire, blasts reported – local authorities (Photos, video)
Three units of the State Emergency Service were sent to put out the fire. There is no threat of the fire spreading towards the depot, it said.
According to representative of the Emergency Service department in Kharkiv region Ihor Lupandin, the fire whose area is 350 square meters occurred on the other side of the depot.
As was reported earlier, the arms depot in Balakliya suffered from fires and explosions twice. The first incident was reported on March 23, 2017, when a fire resulted in multiple ammunition blasts. Hundreds of houses and buildings were damaged, and two women died then.
On November 15, 2019, there was another series of ammunition explosions in which three servicemen were killed.