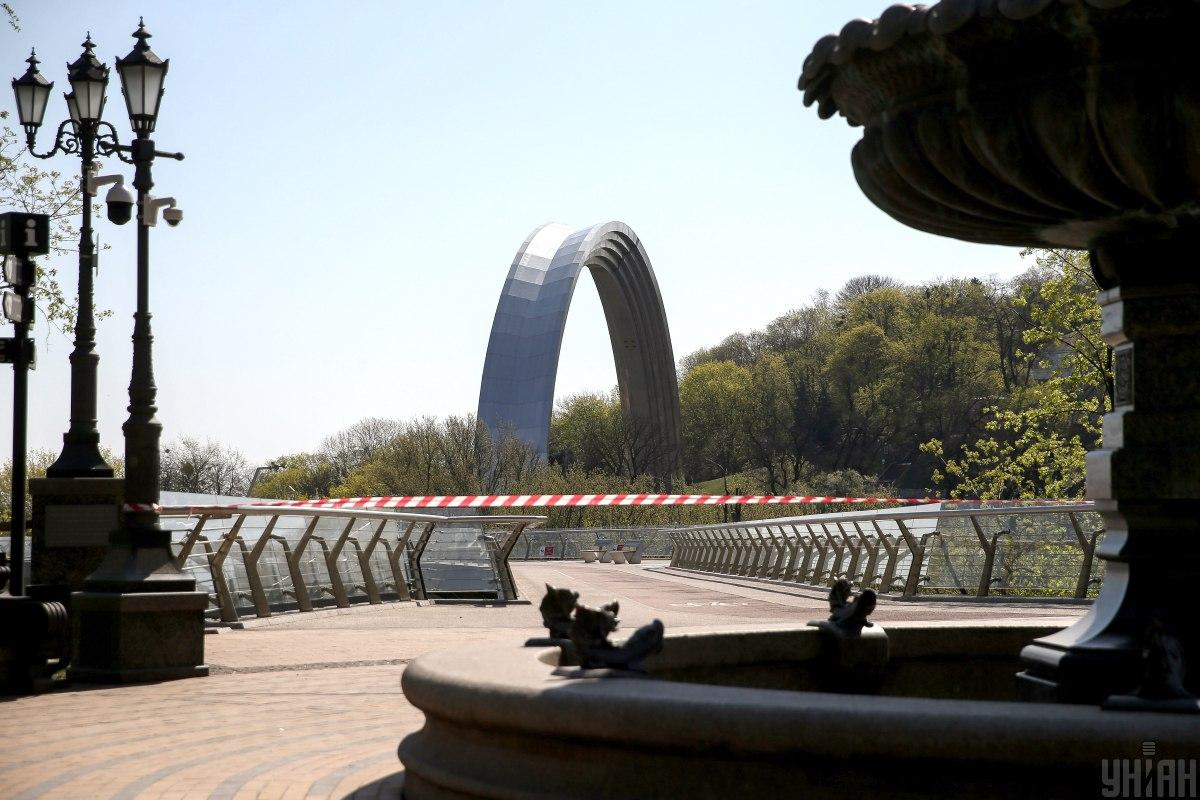 Photo from UNIAN
Prime Minister of Ukraine Denys Shmyhal on Friday, April 24, announced five stages for the gradual withdrawal from the national quarantine regime.
"The government has a clear quarantine exit plan. It consists of five stages. The starting point for the implementation of this plan may come on May 11, subject to a favorable epidemic situation. Each stage has clear indicators and depends on the dynamics of the disease spread," Shmyhal reported on Telegram.
Read alsoUkraine's Health Ministry names key criterion for gradual quarantine exit
PM added that the government roadmap for easing quarantine will provide an opportunity to save the lives of Ukrainians and at the same time gradually restore economic stability.
Stage 1
Condition: Control over the spread, availability of medical resources
Over 10 consecutive days, the share of new cases among all tested patients remains unchanged or shifts within 5%.
Restriction easing: parks, recreation zones, forests, and embankments (excluding children's playgrounds); part of beauty industry businesses; tryouts of sports teams; wholesale and retail of non-food products; coffee shops (takeout); carwash, bike stores, and bike rent businesses; notaries, lawyers, and auditors.
Stage 2
Condition: Lower incidence, lighter load on the health care system
Over 10 consecutive days, the share of new cases among all tested patients shows a downward trend, while daily recoveries remain stable or rise.
Restriction easing: household services; education in final grades, preparation for school finals; public catering facilities (takeout), open-air movie theaters; gyms and fitness centers; hotels; and sports competitions with under 50 participants and no attendance.
Stage 3
Condition: Almost complete relief of the health care system
Over 10 consecutive days, the share of recoveries is double the number of new cases (or more). The share of COVID-19 patients in clinics is within 10%.
Restriction easing: sports and playgrounds; education facilities (individual); subway (special permits); intercity passenger traffic within regions; shopping malls (excluding entertainment zones and playgrounds); theaters and cinemas; hostels, health resorts, and recreational bases; and public catering facilities (with patrons allowed inside).
Stage 4
Condition: Full control over hotbeds
Over 10 consecutive days, the daily number of new, unconnected cases is under five per region.
Restriction easing:  Subway and all city transport; shopping malls and entertainment facilities; gyms and fitness centers; public catering facilities; cultural venues; educational facilities; non-urgent medical, including dental, services
Stage 5
Condition: Halt of an internal transmission of the virus
Individual infection, exclusively related to imported cases.
Restriction easing: lifting other restrictions, except for those set up by local governments in certain areas.
Read alsoUkraine receives first batch of own-made 200,000 PCR COVID-19 tests
As UNIAN reported earlier, Minister of Health Maksym Stepanov said that the main criterion for Ukraine to lift quarantine was to reduce the number of patients with COVID-19, along with ensuring wider testing and a significant boost in recoveries.