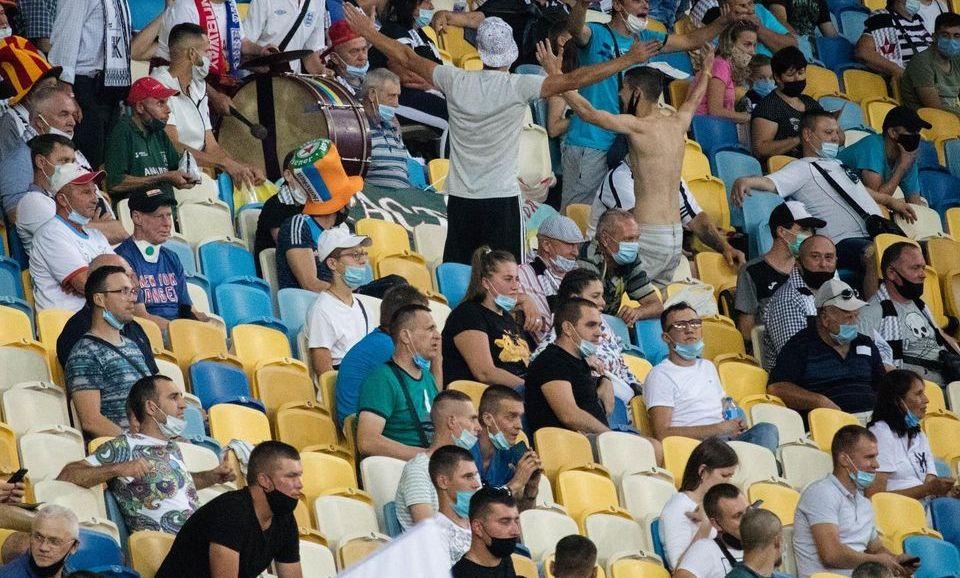 FC Kolos
International club matches and those of national teams could be once again played with fans allowed at the stadium, Ukraine's football officials say, adding that the main condition is that the venue is located in the "green" and "yellow" zone, designated by the health ministry in terms of the COVID-19 threat.
Social distancing rules on stands will require ensuring no more than 1 spectator per 5 square meters, the Ukrainian Association of Football reported on its website on September 11.
Read alsoUkrainian national football team's doctor dies of coronavirus – mediaMatches held on the territory of administrative-territorial units, where the "orange" and "red" levels of epidemic danger are established, should take place with the participation of no more than 220 people and no more than one person per 10 square meters. Ticket sales are recommended to be limited to 25% of the seating capacity.
At the same time, in the yellow or red zones of COVID-19 restrictions, no more than 220 attendees shall be allowed.
"Now we are waiting for a successful test match with the spectators for the UEFA Super Cup, which will take place in Budapest on September 24. If all goes well, which we all very much hope for, the most likely next step is for UEFA to agree with the national associations to host European Cup matches and national team matches. Provided that the epidemiological situation in the country allows it and there is a corresponding decision of the authorities," said President of the Ukrainian Association of Football and UEFA Executive Committee member Andrii Pavelko.
Football in Ukraine amid COVID-19
In late July, the first matches were played in Ukraine with spectators on stands as part of the Ukrainian Premier League.
On August 1, the Cabinet decided to allow fans to attend all matches, while on August 20 the move was reviewed due to the worsening of the coronavirus incidence rate. As a result, the first tour of the UPL and the Super Cub were played with empty stands.
On September 3, Ukraine National Team received Switzerland at Arena Lviv. No spectators were allowed either.