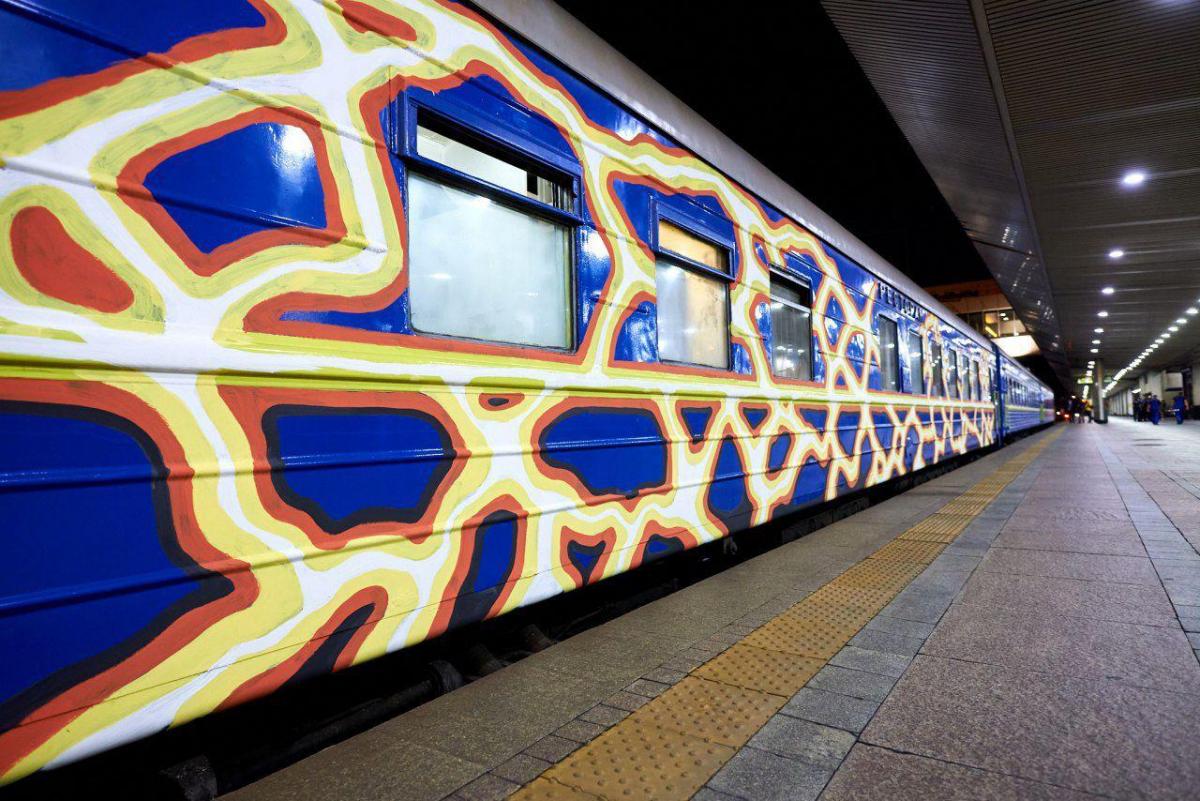 vxhmak/Telegram
A special GogolTrain carrying participants in the GogolFest DREAM contemporary art festival departed from Kyiv to Kherson late on September 3, 2020.
The 14th GogolFest will open on the Trophy Bridge in Kherson's Hydropark on September 4.
Organizers promise to comply with quarantine regulations, as well as provide enough space to maintain social distancing, as reported by the TSN TV news service.
The festival will be held on September 4-6. After that, it will move to other three locations in September-October, namely Fastiv, Dnipro, and another city which is yet to be announced.
Read also'Cultural decentralization' is already happening throughout Ukraine"The train that unites cities, people, and art is a platform for cultural mobility. Maksym Demskyi [head of the festival] and his team, things you are doing spark extraordinary emotions. We have agreed with [Culture Minister] Oleksandr Tkachenko there should be more such projects," Infrastructure Minister Vladyslav Kryklii wrote on Telegram.
What is GogolFest
GogolFest is an annual multidisciplinary international contemporary art festival combining theater, music, performance, cinema, literature, visual art, and educational programs.
GogolFest was founded in 2007 by Vladyslav Troitsky, film director and head of the Dakh Center for Contemporary Art.
From 2007 to 2017, GogolFest was held in Kyiv.
In 2019, GogolFest moved to Mariupol and Vinnytsia, and pursued its touring path in 2020.