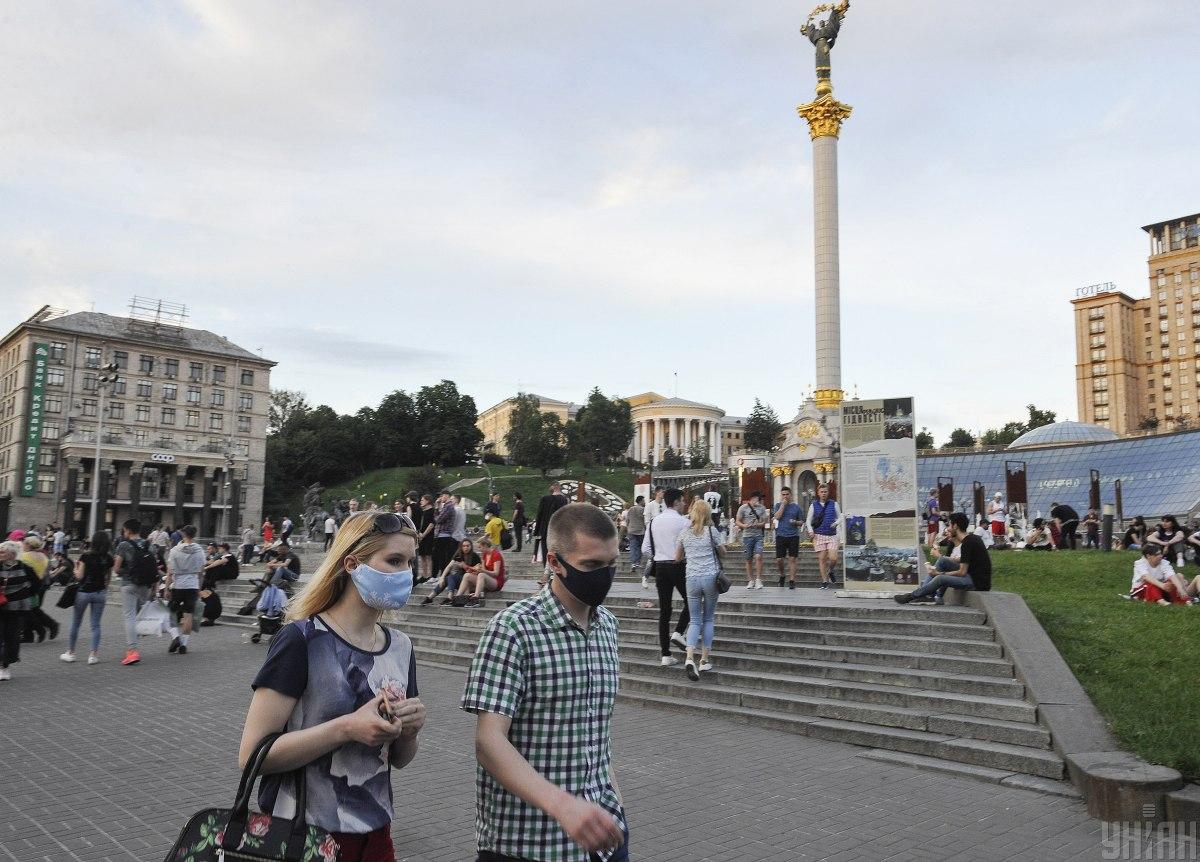 Photo from UNIAN
Ukrainian Health Minister Maksym Stepanov has said the ministry will offer introducing certain measures to preserve the lives of citizens following a report on a record-high daily number of new active COVID-19 cases.
"We never had such a record yet. Even in the most difficult times in April, when the situation was quite tense... we didn't have 689 people who contracted the virus in one day," he said at an online briefing on Thursday.
"We have seen an increased number of registered coronavirus cases within a week. As Health Minister, I urge you to adhere to safety rules and recommendations during the week...," Stepanov said, addressing citizens.
"There has already been an appeal from President that the quarantine has not been canceled, that the threat hasn't gone anywhere, but look at the streets... We're all exiting from quarantine, we've all decided that it no longer exists, and that a threat of COVID- 19 is gone," he said.
Read alsoUkraine sees record-high number of new active COVID-19 cases amid quarantine easing
The minister noted that not only the number of new daily cases was growing, but also the number of fatalities, in particular, 23 yesterday and 21 today.
"We will propose certain measures for the sake of the health of Ukrainians," he said.
Stepanov believes the number of deaths and new cases will decrease subject to quarantine restrictions.
"That's the way it should be, but when we fail to comply with them, we get the numbers we're having now. I think it's very good when the Health Ministry has to answer for everything, and does not absolve itself of responsibility. But, it seems to me that we should all start being responsible for our health, for our life, for the health of our families," he added.
As UNIAN reported earlier, the number of the new lab-confirmed COVID-19 cases in Ukraine hit a record 689 over the past 24 hours.