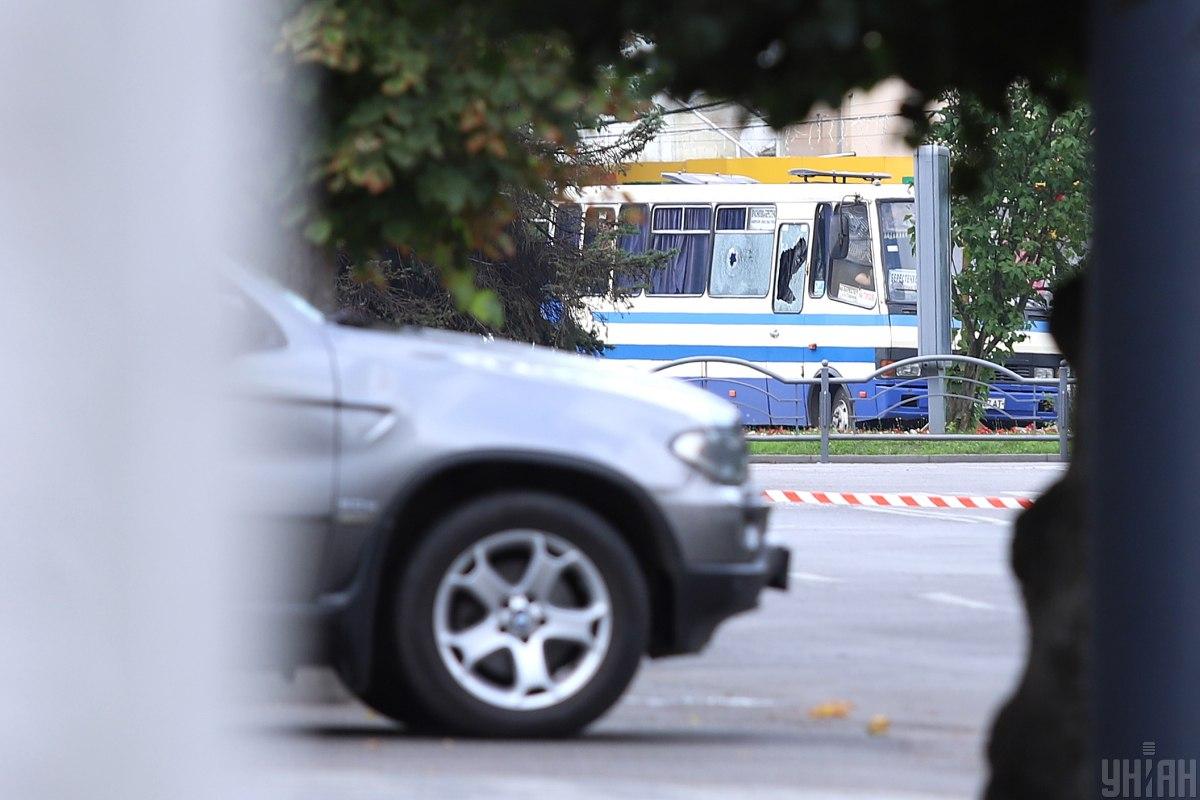 Photo from UNIAN
At least three blasts were heard by the bus parked in the center of Lutsk, western Ukraine, where a terrorist is holding almost two dozen people hostage, an UNIAN correspondent reports from the scene.
No confirmation has been provided yet as journalists have no clear view of the bus. The crime scene has been tightly cordoned off by police SWAT units.
Read alsoArmed man hijacks commuter bus in Ukraine's Lutsk, city center cordoned off (Photo, video, live from scene)
As UNIAN reported earlier, a gunman is holding nearly 20 hostages on a commuter bus he hijacked on Tuesday morning. The man had firearms on him and, reportedly, at least one explosive device. Also, he claimed he had planted bombs in crowded locations in Lutsk.
Earlier today, the Russian-born terrorist, 44, published his demands which police said were merely incoherent phrases with no clarity in them.
The attacker, who resides in Lutsk, urged church leaders, ministers, chiefs of courts, prosecutors' offices, and parliament to record and upload on YouTube videos stating on camera that they are "legalized terrorists."
Read alsoHostage taker in Lutsk issues demands, threatens to set off bombs
The culprit, a convicted felon identified as Maksym Kryvosh, reportedly with a history of mental disorders, said he would set off the explosive devices if his demands are not met.