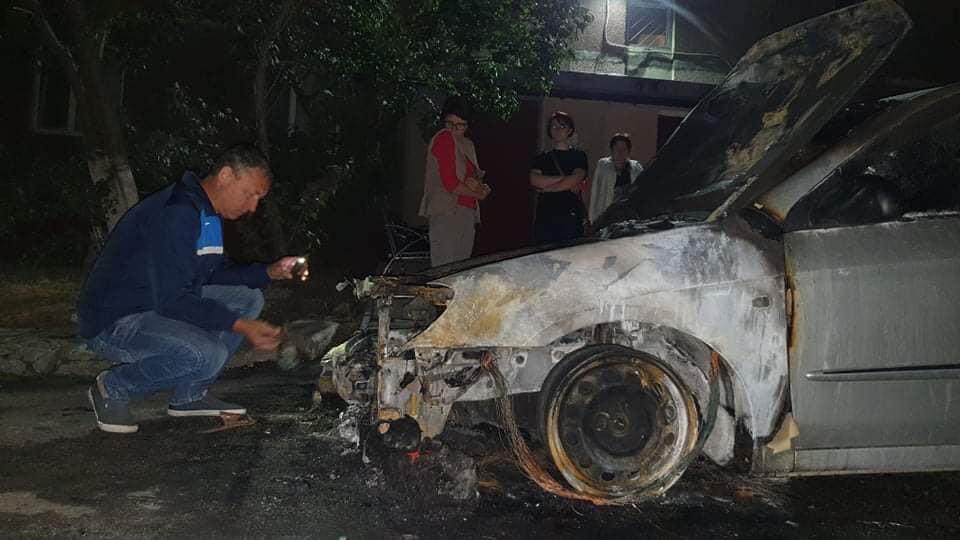 The car was burnt down / Photo from facebook.com/mixailotkach
The U.S. Embassy has expressed concern over incidents targeting journalists in Ukraine.
"Free media is a critical element of a vibrant democracy, and journalists must be allowed to report without harassment and intimidation. We are concerned by recent incidents targeting Radio Svoboda staff, including the burning of a vehicle and the suspected wiretapping of a home. We appreciate the authorities taking initial steps to look into these incidents and urge a swift and comprehensive investigation," the Embassy said in a statement on Facebook on August 18.
Read alsoPresident's Office condemns arson attack on investigative journalists' car
Latest incidents targeting the Skhemy project
RFE/RL's Skhemy [Schemes] investigative project chief Mykhailo Tkach on August 17 said the car journalists had been using to film their reports was burnt down in Kyiv overnight Monday. Tkach says the latest material in which this car was involved is titled "Kings of the Roads," featuring top officials violating traffic rules.
President of Ukraine Volodymyr Zelensky says he hopes the arson attack on the Skhemy car will be investigated as soon as possible and those responsible will be held liable.
Law enforcers are working to establish the circumstances and perpetrators of the arson attack on the Kia Cerato car, which belonged to the film crew of the Schemes: Corruption in Detail program.
Earlier this month, Tkach had discovered a hole drilled through his apartment's ceiling, presumably for a wiretapping device, according to RFE/RL. Later, the police announced that they had started proceedings on charges of violating the privacy.