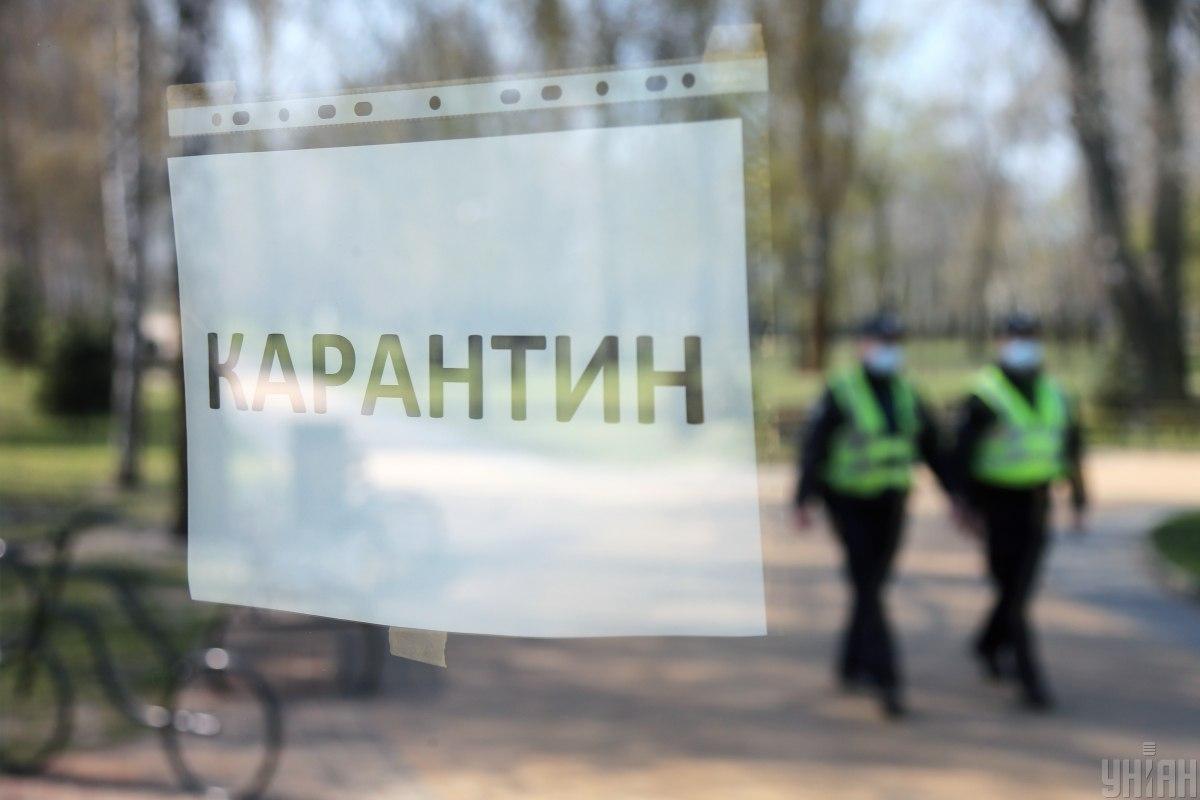 Photo from UNIAN
Ukrainian Minister of Justice Denys Maliuska has backed quarantine restrictions the government imposed in March of this year to tackle the novel coronavirus. The comment came as the Ukrainian court is set to provide the final assessment of the legality of a wide range of bans imposed on public and businesses to counter the COVID-19 spread.
There are three aspects to legal issues related to the quarantine, Maliuska told RFE/RL's Ukrainian service.
They include the introduction procedure, the legitimacy of the very restrictions, and the balance of decisions.
"There is a wide debate on whether the legal quarantine introduction procedure has been fully respected or not. The short answer is that the court will hand down the final assessment. We have many lawsuits heard in the District Administrative Court where these decisions are being reviewed. A key thesis that must be remembered: not every procedural violation entails the illegality of the very decision, which applies both to acts of the Cabinet of Ministers and corporate decisions, decisions of legal entities, and other administrative acts. Only significant violations of the procedure that have affected the essence of the act can entail recognizing it as illegal," said Maliuska.
Speaking about the restrictions, he opined that the government acted within its powers.
"We walked up to the very edge of our powers. Had we gone any further, there would've certainly be some illegality. Risky tactics. We didn't leave any safety margin for ourselves," the minister said.
Read also"Adaptive" quarantine from May 22, explained
Maliuska added that it's not only the Ukrainian court which should assess the balance of decisions, but also international judicial bodies, including the European Court of Human Rights.
"In our opinion, we have retained balance because we actually applied the same approaches that had been applied in most countries of Western Europe. Therefore, we also feel confident enough. But we still have democracy and the rule of law, despite any criticism. A vivid example of this is that the government does not understand, does not know, and is not sure of what the court will decide. But the court can decide in different ways," Maliuska said.
According to the minister, even if the court finds a violation of Constitution procedure in the introduction of quarantine, the purpose was to protect the life and health of Ukrainians.
"I foresee no particularly worrying consequences, from a legal perspective or from that of compensation for damage as a result of an assessment of the actions of the Cabinet of Ministers during quarantine. They were on the edge of legality, but within its framework, also being balanced. Therefore, we have an excellent legal position – to protect the state and the state budget from any lawsuits. I don't think that the state will have to pay any significant compensation in connection with quarantine. And even if some insignificant ones ensue, it's still justified," the minister summed up.