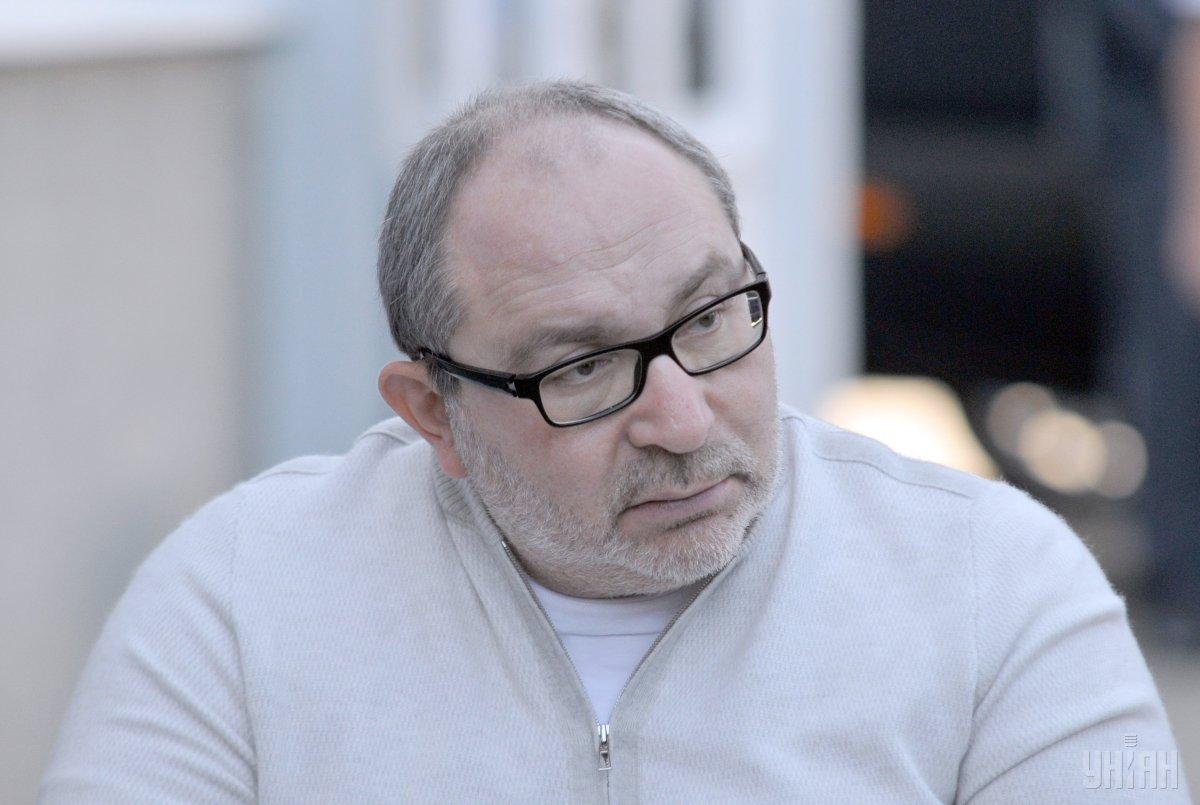 Photo from UNIAN
Kharkiv Mayor Hennadiy Kernes has been flown to Germany for hospitalization over a flare-up of a "chronic condition."
His lung was punctured and the liver was hurt after he was shot at back in 2014, as reported by the local Kharkiv NOW Telegram channel.
Kernes was taken to a Berlin clinic Charite overnight Thursday, Newsroom reports, allegedly on board the Bombardier Challenger 604 plane that earlier brought Russian opposition's Alexei Navalny, poisoned with the novichok nerve agent, to the same hospital, as reported by Suspilne.
Kharkiv NOW claims Kernes had almost recovered before his condition deteriorated sharply on Monday.
"There was no coma, no cerebral edema. No ventilator was connected. Having got out of the ambulance, Kernes was boarding the plane only with the oxygen cushion on," the report says.
According to the publication's sources, the mayor will undergo a complex surgery, which "only German doctors are capable of performing."
Businessman Pavel Fuks said Kernes had been admitted to the Charite clinic in grave condition.
Also, he posted a short video clip from the plane.
Kernes illness: behind the curtains
Kernes, 61, disappeared from the public spotlight three weeks ago. He was last seen during public events on City Day on August 23.
On the morning of September 11, journalists spotted a Toyota car with the "0202" number plate near a municipal hospital's building. This number plate is used by Kernes and his security personnel.
Kernes is one of the candidates running for mayor in Kharkiv. The mayoral elections are scheduled for October 25, 2020. He earlier said that he was going to run at local elections as part of the Kernes – Successful Kharkiv Bloc. Should he win, it will be his third term as mayor.
On September 14, ZN.UA, citing sources in the president's office, reported that Kharkiv's mayor had been diagnosed with the novel coronavirus, COVID-19, and gone into a coma.
Kharkiv City Council officially refuted the report about Kernes being in the coma, adding that the mayor was on sick leave.
Later, the Ukrayinska Pravda online newspaper quoted Director of Kharkiv City Council's Information and Public Relations Department Yuriy Sydorenko, who confirmed that Kernes had tested positive for coronavirus. He said the mayor's condition was critical but stable and that he remained conscious. Kernes has also been diagnosed with pneumonia.