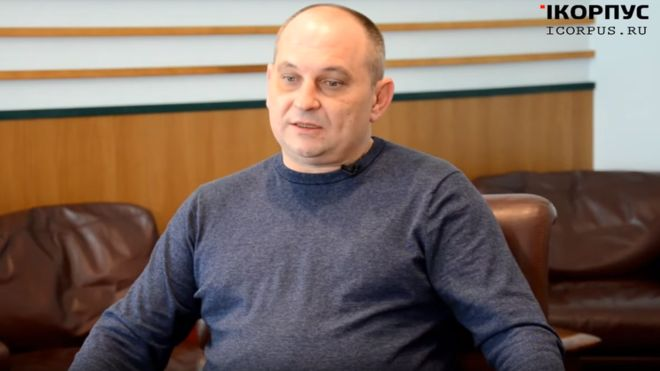 ICORPUS.RU
Leonid Kharchenko, one of the key suspects involved in the crash of flight МН17 over Donbas in 2014, has been arrested in the occupied city of Donetsk.
Kharchenko is one of the four persons charged by Dutch prosecutors in the MH17 case, according to the BBC's Ukrainian service.
In 2014, Kharchenko, nom de guerre "Krot" ("Mole"), was the commander of one of the illegal reconnaissance units of the so-called "Donetsk People's Republic" ("DPR").
The terrorist was reportedly detained outside his house in occupied Donetsk on March 11. However, journalists claim the man was arrested in a case non-related to MH17.
Read alsoECHR rejects ban on MH17 suspect Tsemakh's extradition to Netherlands
"Ridiculous accusations: the alleged participation in an illegal raid back in 2014, as well as illegal firearm possession. According to the first charge, the victims have no complaints against him. On the second, that handgun was issued to him by the 'Ministry of State Security' in 2019 to ensure personal safety in the case of MH17," an informed source said.
According to Kharchenko's friends, someone "seeks to isolate" him to prevent the Ukrainian intelligence from abducting him. However, this is "a very strange way to protect someone", they add.
Last year, the SBU Security Service of Ukraine brought from the occupied Donbas to Kyiv former "DPR" missile specialist Volodymyr Tsemakh, who is also considered a person of interest, involved in the MH17 downing.
In September 2019, he was handed over to Moscow at the Kremlin's request as part of a major prisoner swap effort. He is now living in the occupied Donbas.
Read alsoBellingcat: Key MH17 figure identified as senior FSB official
Ukraine put Kharchenko on wanted list in July 2015. He was accused of setting up a terrorist group and charged with the involvement in the MH17 downing.