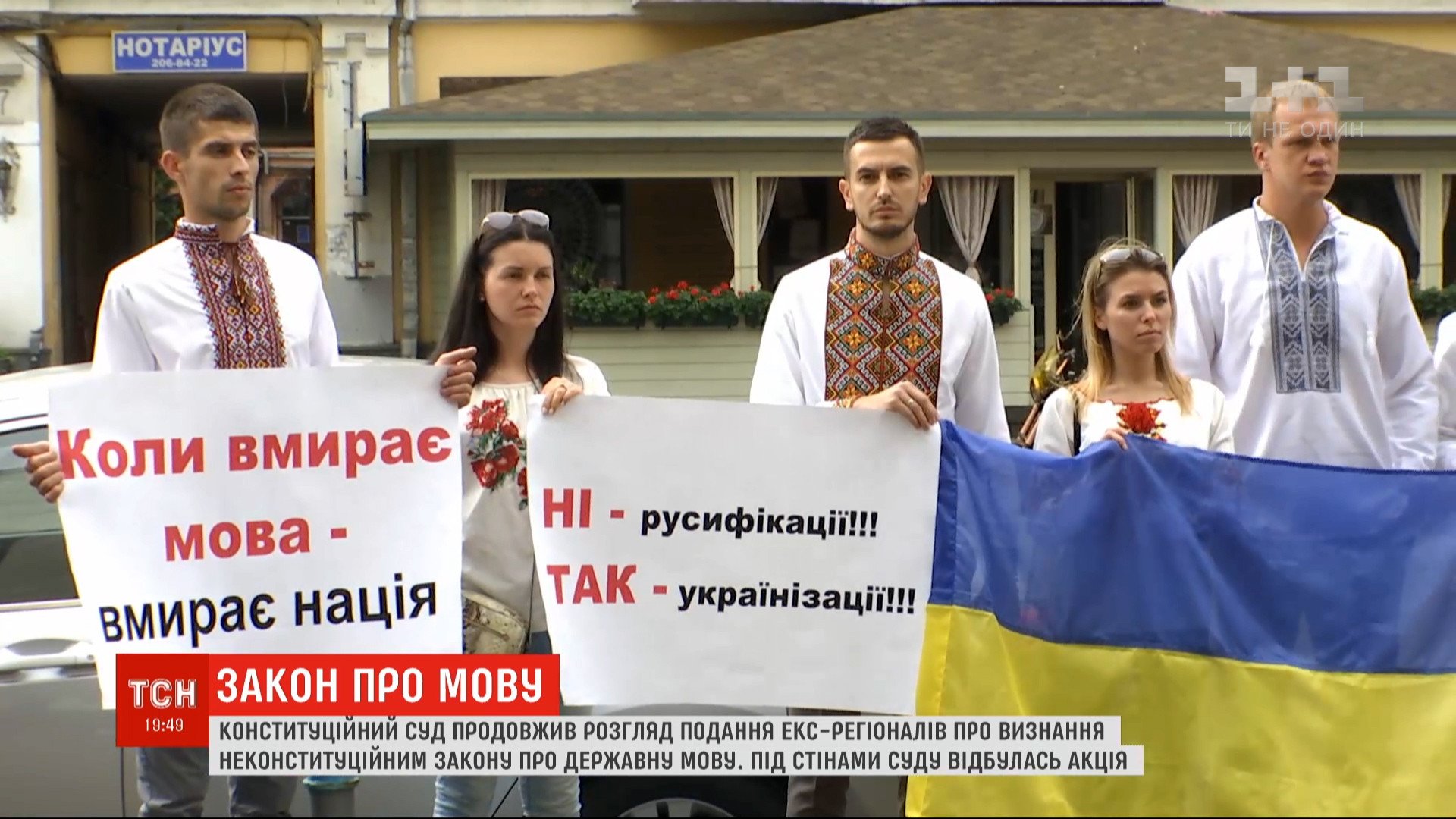 Screenshot
Ukrainians have staged a rally outside the Constitutional Court building in Kyiv against attempts to repeal the law on the Ukrainian language.
The rally was held on July 9, 2020, under the slogan: "Let's protect Ukrainian as the only official language," the TSN TV news service reported.
Read alsoUkraine must have only one state language, NSDC secretary says
The Constitutional Court continued considering a motion filed by lawmakers mainly from the Opposition Bloc, who are seeking the repeal of the law on the functioning of Ukrainian as the only national language.
Supporters of various political parties and simply indifferent citizens came to the Constitutional Court building on July 9. They are convinced that the motion filed by the lawmakers, who previously belonged to the Regions Party, is part of Russian propaganda.
On July 9, judges heard representatives of the Verkhovna Rada, the Ministry of Foreign Affairs, linguists and authors of laws who are now members of the European Solidarity Party.
The language law was adopted by the parliament of the previous convocation, and it provides for the expansion of the mandatory use of Ukrainian in the public sphere.