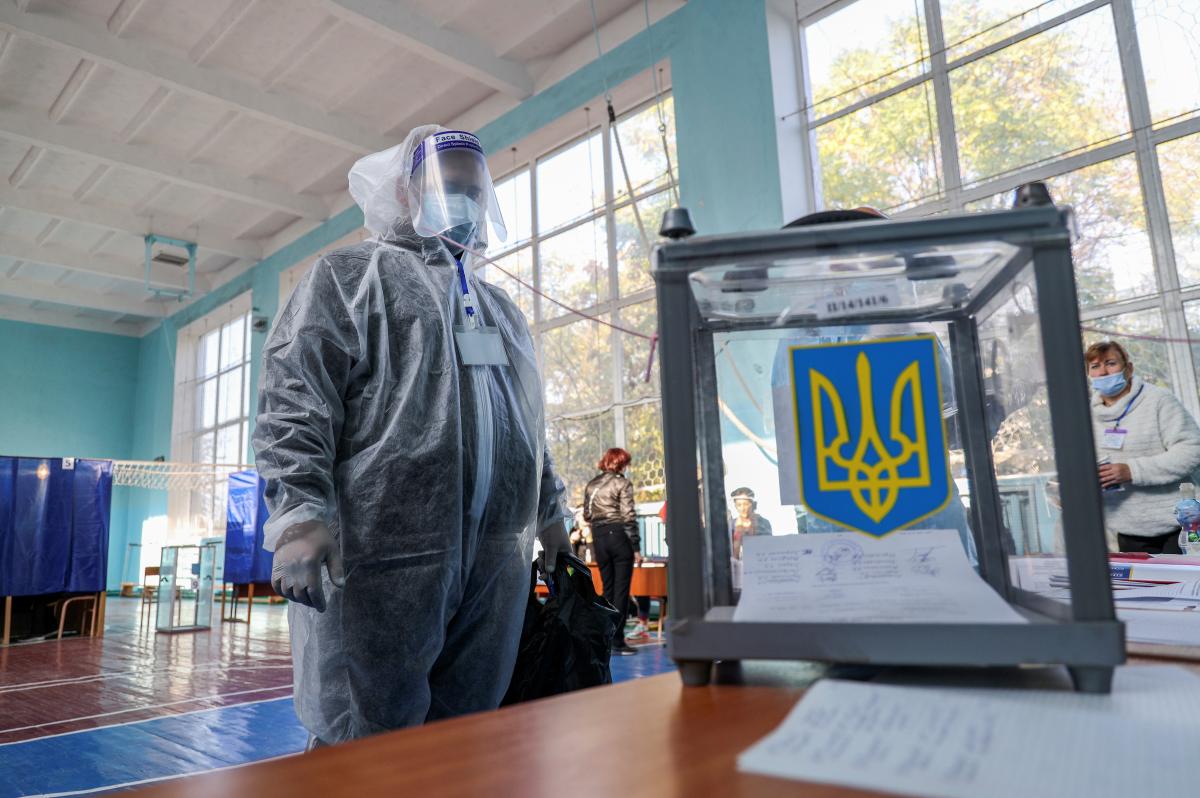 REUTERS
The second round of local elections has begun in a number of Ukrainian communities today, November 15.
In particular, residents in the cities of Sumy, Odesa and Kherson are going to the polls to elect their mayors.
Read alsoSecond round of Lviv mayoral elections scheduled for Nov 22
Polling stations opened at 08:00 a.m. local time. The second round of elections is taking place in seven communities – Lutsk, Kamianets-Podilskyi, Sumy, Kramatorsk, Kherson, Odesa, and the town of Ukrainka in Kyiv region.
More than 1.65 million voters will be able to vote at 927 polling stations during the second round of the local elections.
The second round was not canceled even despite the so-called weekend quarantine, which was imposed starting from Saturday, November 14.
The local elections in Ukraine took place on October 25.
List of candidates for mayoral elections being elected on November 15
The second round of the mayoral elections is taking place in seven cities today.
Odesa, Odesa region: the incumbent mayor, Hennadiy Trukhanov, is facing off his rival, Member of Parliament from the pro-Russia Opposition Platform — For Life Party Mykola Skoryk.
Kherson, Kherson region: the ex-mayor who has already served three terms, Volodymyr Saldo, is competing with MP from the For the Future parliamentarian group Ihor Kolykhaev;
Other pairs of the candidates are:
Lutsk, Volyn region: advisor to the incumbent mayor Ihor Polishchuk and Director General of VolynStandartMetrologiya Bohdan Shyba;
Sumy, Sumy region: incumbent mayor Oleksandr Lysenko (Yulia Tymoshenko's Batkivshchyna Party) and Chairman of Sumy District Council Vadym Akperov (Petro Poroshenko's European Solidarity);
Ukrainka, Kyiv region: Director of Dnipro LLC Oksana Kyryliuk (the ruling Servant of the People Party) and Director of Azbor LLC Oleksandr Turenko (the European Solidarity);
Kamianets-Podilskyi, Khmelnytsky region: Mykhailo Positko (the Svoboda Party) and Director of Charitable Foundation "We are Residents of Kamianets-Podilskyi" Volodymyr Melnychenko;
Kramatorsk, Ukrainian-controlled part of Donetsk region: acting Mayor Andriy Pankov and one of the directors of EnergoMashSpetsStal Oleksandr Honcharenko.