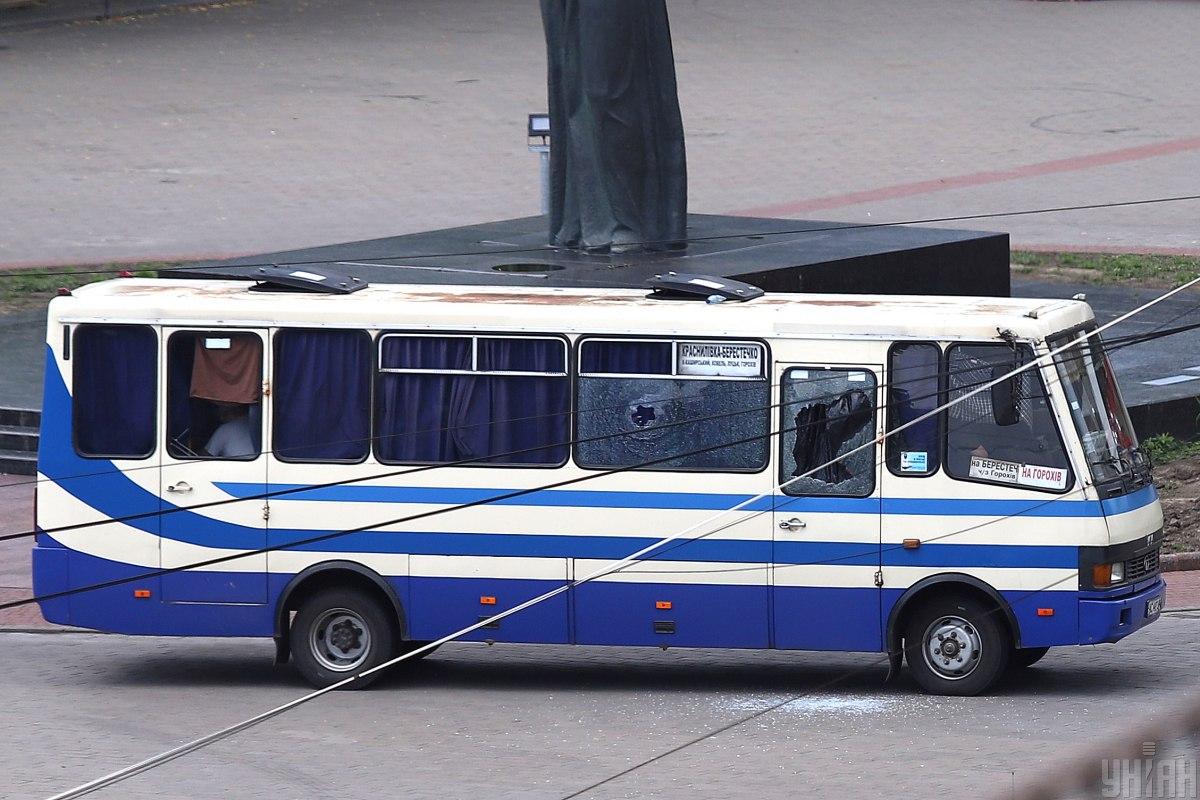 The terrorists has freed a pregnant woman, a child, and an elderly woman / Photo from UNIAN
Maksym Kryvosh, the terrorist who took about 20 bus passengers hostage in Lutsk, has set three people free.
"[First Deputy Chief of Ukraine's National Police] Yeven Koval has just agreed with Maksym Kryvosh on the release of the first three hostages!" Deputy Interior Minister Anton Gerashchenko wrote on Facebook on Tuesday evening.

Screenshot
According to media reports, these are a child, a pregnant woman, and an elderly woman.
The terrorist earlier said that the hostages did not feel well. "The hostages are in poor condition. The bus is full [of people], one person is injured, one is pregnant, there is one child," he told journalists from Lviv-based TV Channel NTA, according to nv.ua.
He reportedly told the journalists he would set the hostages free when his demands had been met. According to him, "should there have been more cameras," the faster his demands would have been met. He said none of those he had mentioned in his ultimatum had done what was asked.
Read alsoUkraine's Interior Ministry sees no links between Lutsk incident and explosives found in Kyiv
As UNIAN reported earlier, an armed man took hostage passengers and the driver of a commuter bus in Lutsk, western Ukraine, on July 21.
Prior to the attack, the terrorist recorded a video and posted it on the web. The man said that "the state is terrorist No. 1." He also demands that heads of courts, ministries, prosecutors, parliament, churches, as well as Ukrainian oligarchs record statements and post them on their pages on social media and YouTube that they are terrorists in the law. Also, he demands that President Volodymyr Zelensky record a video message.