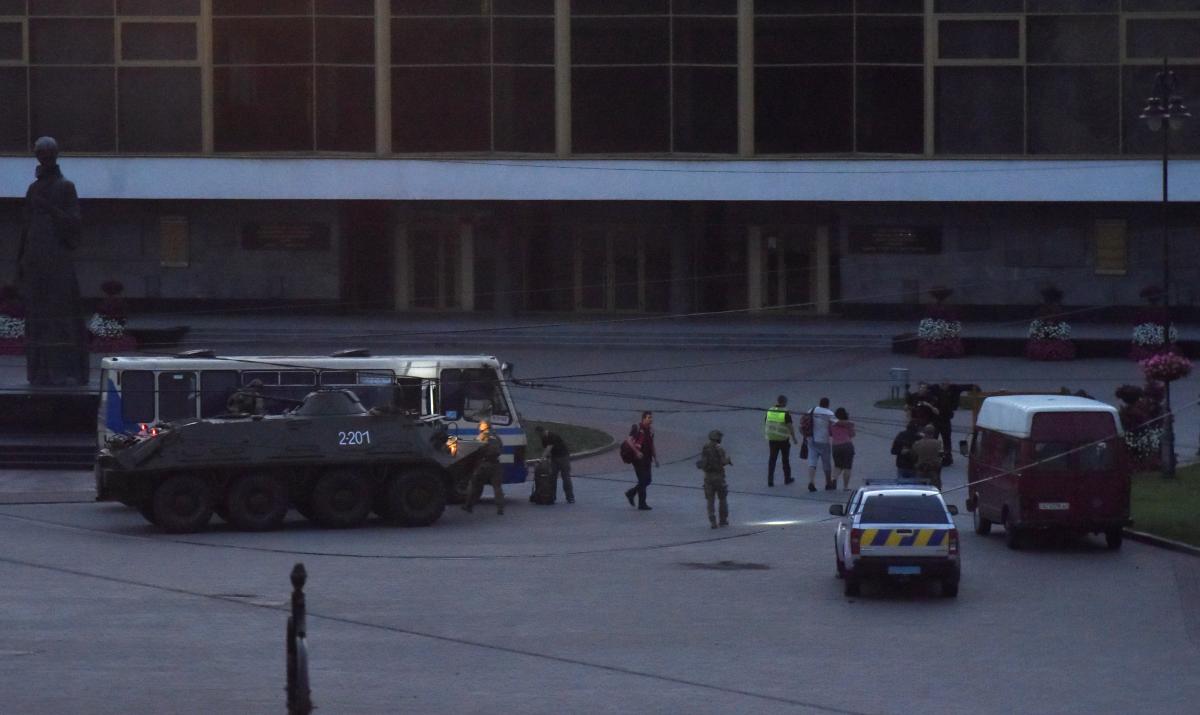 REUTERS
Ukrainian President Volodymyr Zelensky has revealed details of a special operation to free 13 hostages captured by a terrorist on a bus in Lutsk on July 21.
The president said on video shared by his Office that specialists were to assess the terrorist's metal stability as his demands were "not quite clear," according to the Ukrayinska Pravda media outlet.
"Everyone – from psychologists to negotiators – had been talking with him for about nine hours," the president said. "The man wanted only one thing, he threatened and wanted only one thing – his demands had to be fulfilled."
Read alsoLutsk terrorist detained, all hostages freed (Video)
"There were proposals to immediately commence a special operation but its ending was unknown. That is, there would have been a SWAT operation, a quick one, I am sure it would have been effective, but there is always a risk that people might die, someone, a certain number of people might die, and this is very risky. Therefore, after consultations I wanted to speak with that person over the phone. And to try to secure a chance that he will set the people free. I tried, talked to him," the president said.
Zelensky recalled that the detainee had talked to everyone for 10-15 seconds, after which he hung up.
"Our conversation lasted for 7-10 minutes. We agreed that he would take the first step. He would release several people. I asked him to release a wounded person, a pregnant woman and a child. He said that there was no wounded [The terrorist previously told journalists that there was a wounded person inside the bus] and that it was a bluff. So we agreed that he would release the three persons and then I would record a video [The terrorist demanded that Zelensky should record a video where he should ask everyone to watch the documentary 'Earthlings' (2005) by Shaun Monson. Zelensky indeed recorded the video and posted it on his Facebook page, but it was deleted after the operation was over]. [It was agreed that] as soon as the video appeared on social media, he would release all the remaining people 30 minutes after. It happened nearly that way. 30-40 minutes – and he released the hostages. And all this is obvious to me. These are obvious steps to me," Zelensky added.
As UNIAN reported earlier, 13 hostages trapped on a bus in the western city of Lutsk were released at about 22:00 Kyiv time on July 21.