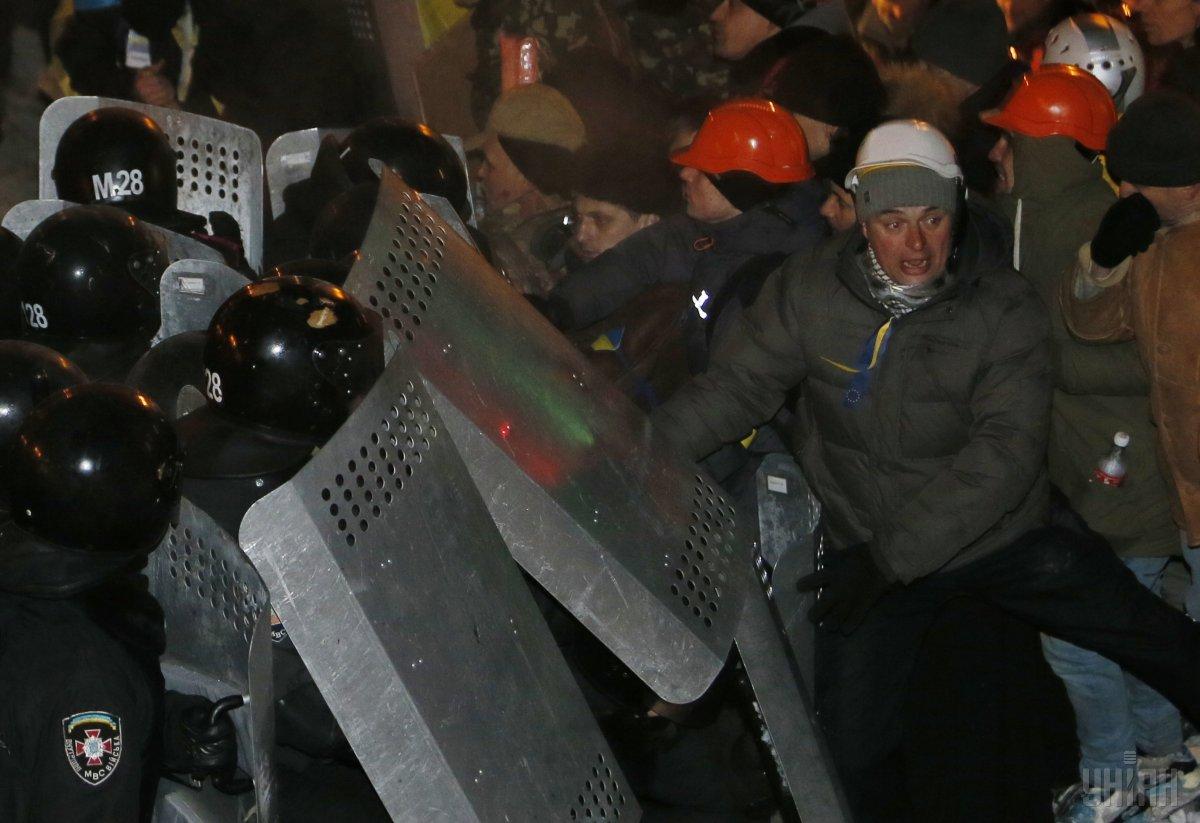 About 50,000 policemen were to be used to disperse Maidan protesters in Feb 2014 / Photo from UNIAN
Ex-chief of Ukraine's Foreign Intelligence Service, General Mykola Malomuzh has said the then Ukrainian President Viktor Yanukovych's interior minister wanted to use about 50,000 police officers to disperse Maidan protesters in February 2014.
"Special forces were being prepared, about 50,000 police officers had to be deployed on the Maidan. The ranks of the protesters had to be infiltrated by secret agents, who would have provoked shooting. And this would have served the grounds for the final dispersal of the Maidan where 10,000-12,000 people remained," he told the Fakty newspaper.
Read alsoKyiv court postpones hearing of appeal of Yanukovych custody remand
"We tried to persuade Yanukovych through different channels, we wanted to avoid new shooting on the Maidan. Now it remains behind the scenes. But really large-scale dispersal was being prepared in February 2014," Malomuzh said.
According to the general, the said special operation was developed by former Interior Minister Vitaliy Zakharchenko, former SBU Chief Oleksandr Yakymenko, as well as other security officials.
"At that time, I was a freelance adviser to Yanukovych, therefore I decided to tell him what I knew about the planned dispersal, to inform that a real war might begin if that had happened. And then he, Yanukovych, would have had nowhere to flee. Viktor Fedorovych felt fear and decided to flee Ukraine before it was not too late," Malomuzh said.
However, as the general said, he did not communicate directly with Yanukovych, but shared information through head of Yanukovych's security Kostiantyn Kobzar.