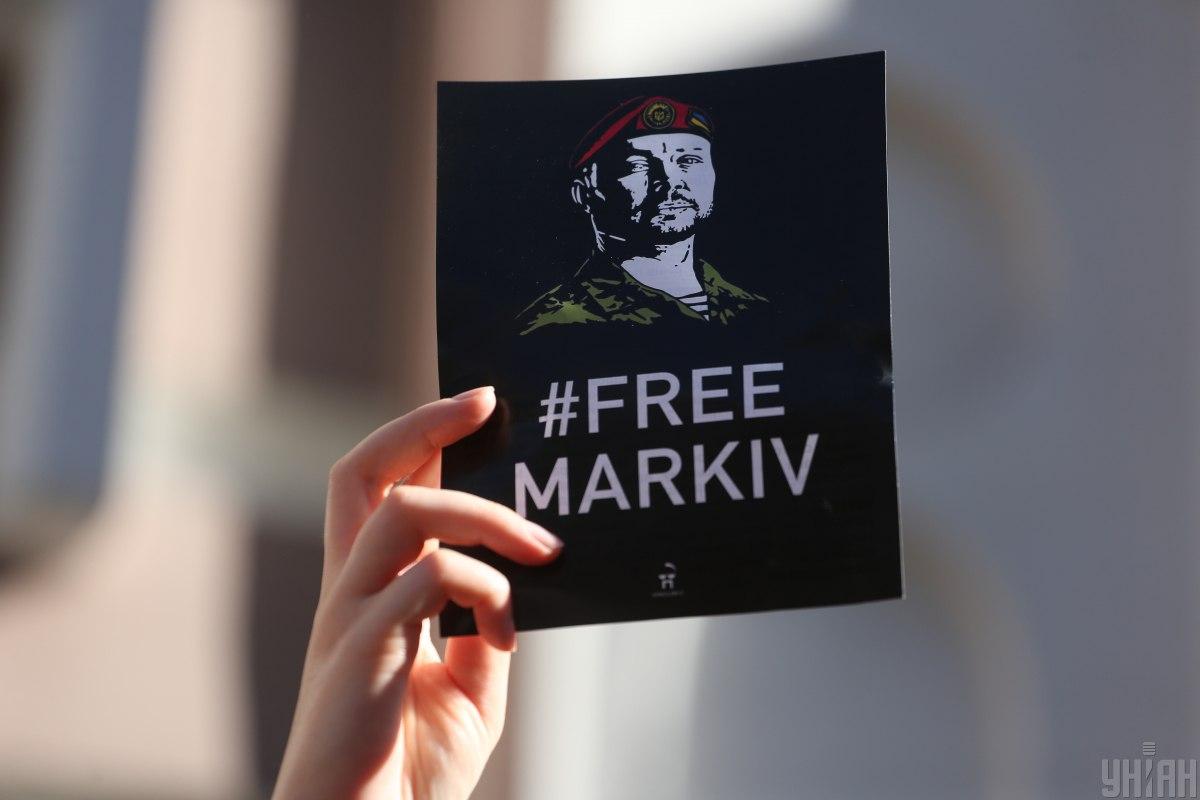 Ukrainian guardsman's appeal will be considered in Italy on September 29 / Photo from UNIAN
Ukrainian Foreign Minister Dmytro Kuleba has said a court in Italy on September 29 will start considering the appeal in the case of Ukrainian national Vitaliy Markiv, who is challenging a 24-year sentence for his role six years ago while serving in the Ukrainian National Guard that involved the deaths of an Italian photojournalist and his Russian interpreter.
"A hearing in the case of our National Guard soldier Markiv will take place on September 29. This is a very dramatic process. We consider the accusations brought against Vitaliy to be unfounded," he said during an online briefing on Friday.
"We certainly respect the Italian justice system, but we very clearly express our hope the decision regarding Vitaliy will be fair and impartial, devoid of any emotions and incorrect interpretation of the facts," he said.
According to the foreign minister, Ukraine is working with the Italian side on this issue, and the consuls provide constant support to Markiv during the trial.
"I turned to the international human rights organizations to invite them to monitor this trial to prevent possible violations or incorrect interpretations of the facts related to this case, as well as recording possible facts of pressure on the court to confirm the conviction," he said.
"I hope the international human rights activists will hear our appeal, join this case and, finally, we will have an objective verdict that will give Vitaliy the freedom he deserves," Kuleba said.
Read alsoUkraine's envoy urges Italian media to objectively cover Markiv caseThe minister reiterated the case was under the control of the president of Ukraine, as well as the Interior Ministry and Interior Minister Arsen Avakov were actively involved in protecting Markiv.
Markiv case
Deputy platoon commander of the Ukrainian National Guard's first battalion, senior sergeant Vitaliy Markiv was detained in Italy on June 30, 2017, on suspicion of the murder of Italian journalist Andrea Rocchelli and his Russian interpreter Andrei Mironov amid a mortar attack in Donetsk region in May 2014.
According to the Ukrainian investigation, the two were killed in shelling by Russian-led troops.
Ukrainian National Guard officials insisted that the Ukrainian battalion was not armed with mortars in 2014. The jury in the court of Italy's Pavia on July 12, 2019, sentenced the Ukrainian guardsman to 24 years in prison. He is also to pay compensation to Rocchelli's family. Ukrainian President Volodymyr Zelensky ordered the Ministry of Foreign Affairs and the Prosecutor General's Office to immediately address the issue of Markiv's return to Ukraine.
On November 20, Ukraine filed an appeal against Markiv's verdict. It had to be considered by a Lombardy appellate court in the spring of 2020.
On March 10, 2020, an Italian appellate court in Milan postponed a hearing in the case of Ukrainian national Vitaliy Markiv over the coronavirus pandemic.