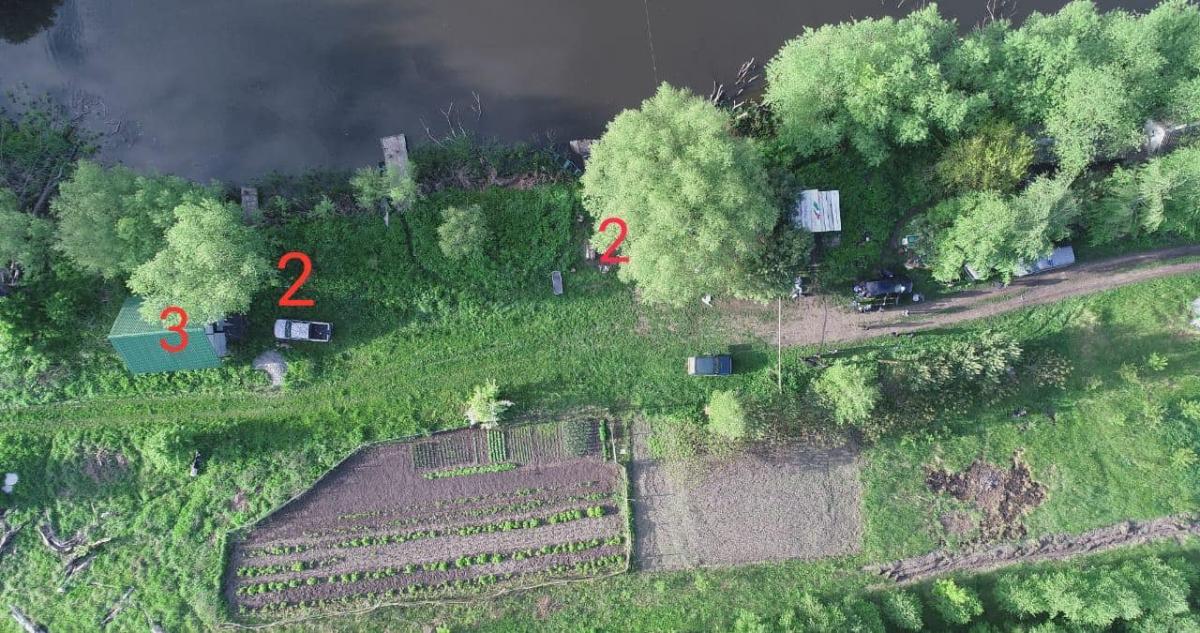 Police are investigating a mass killing incident in Zhytomyr region / Photo from facebook.com/anton.gerashchenko
A shooting rampage has been reported in Zhytomyr region as a group of longtime friends who came from Kyiv to fish in a pond in the village of Novoselytsia, Popilnia district, have been killed by a local hunter.
"According to investigators, there were nine people, including person Z., born in 1962, who used the pond on lease. After drinking alcohol, six vacationers went to bed in a shed standing on the shore of the pond. Two stayed to drink alcohol with the lessee. At about 1:00 a.m. [on May 22], the lessee, who is a professional hunter, suddenly, in a burst of temper, opened fire from his IZh hunting shotgun," Deputy Interior Minister Anton Gerashchenko gave details of the crime on Facebook on May 22.
Read alsoEx-FM Kozhara suspected of businessman's murder released on bail
"He first killed the two that were next to him. Then he started shooting at the six sleeping people. He shot seven people in total," Gerashchenko added.
The suspect was detained, he is in custody.
"The gun from which the massacre was committed was seized. The detainee will be sent for forensic psychiatric tests after which the court will decide whether he is mentally defective or not," the deputy minister said.
"I think that the court will have no other ruling than life imprisonment for the person who has taken the life of seven people," he added.
The investigation is under way under Part 2 of Article 115 of the Criminal Code of Ukraine – the intended killing of two or more people, Zhytomyr region's police said. The suspect is facing up to 15 years in prison or life imprisonment.