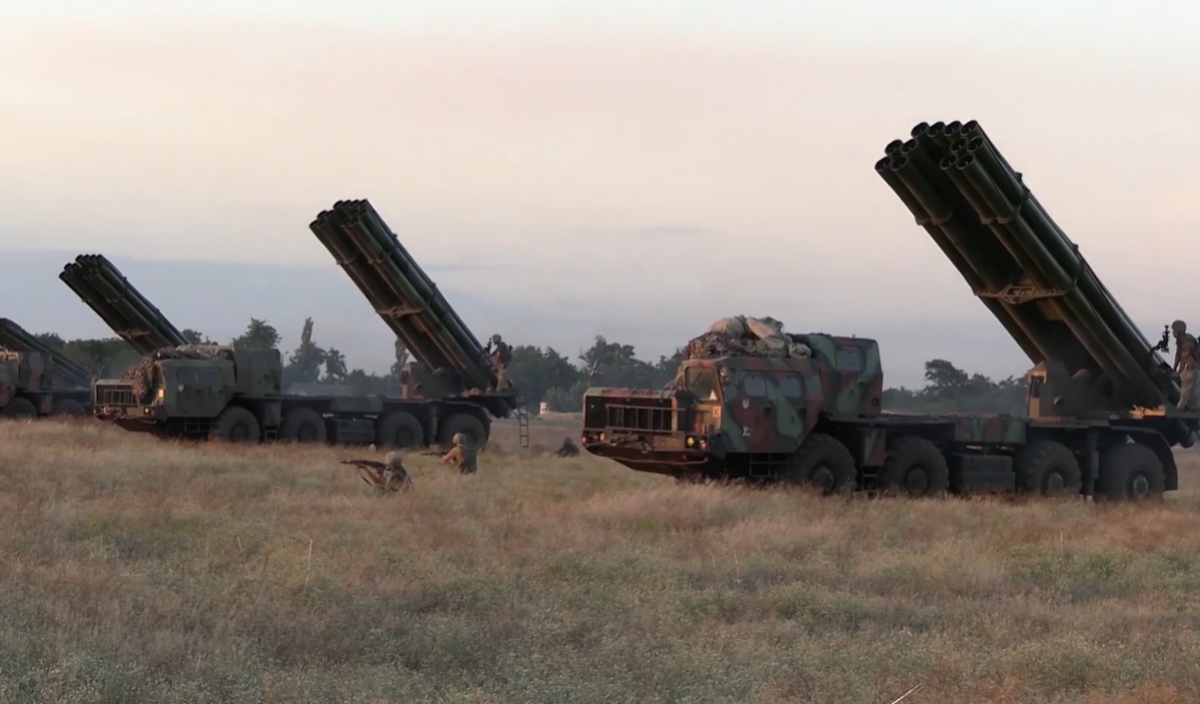 The drills were held in the country's south / Screenshot
Ukraine has held scheduled military drills at a firing range in Kherson region to improve the interoperability of firing units of Smerch multiple launch rocket systems (MLRS) and Tochka-U tactical missile systems.
"Daily combat training events are held by the grouping of the troops that defend Ukraine's south take place on schedule. Therefore, thanks to good skills and abilities, our soldiers have performed well and professionally," the Joint Forces Command of the Armed Forces of Ukraine quoted Commander of Ukraine's Joint Forces, Lieutenant General Serhiy Nayev as saying on Facebook on August 14.
Read alsoUkraine's Defense Council on Russian military threat in the south: "Everything well sealed"
The military exercises were commissioned by Nayev.
The event took place in conditions as close as possible to combat ones, the powerful and high-precision weapons were put on alert to engage targets within minutes.
According to Nayev, the personnel quickly deployed the systems, took up firing positions, turned around and practiced accurate targeting.
"Wrapping it up, they efficiently and quickly withdrew from their positions and went to the base," he said.