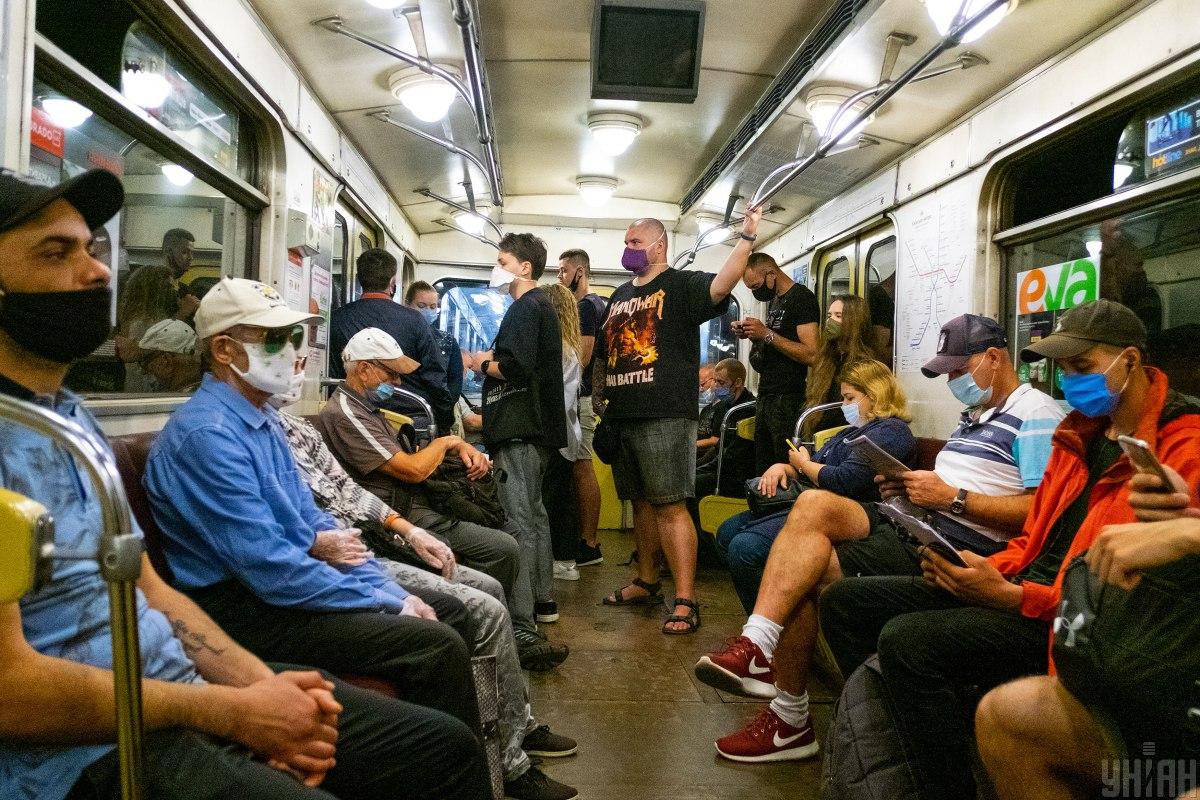 Photo from UNIAN
The Ministry of Health is turning to regulatory authorities to tighten controls on public transport and in supermarkets due to the COVID-19 resurgence.
Minister of Health Maksym Stepanov addressed the issue at today's briefing, according to an UNIAN correspondent. 
He emphasized that Ukraine has introduced treatment standards that show their effectiveness, medical treatment provided by doctors is quite effective, and this confirms that lethality rate is lower than in other countries of Europe.  
Read alsoCOVID-19 resurgence in Ukraine: record 1,109 cases reported in past day
"At the same time, we must understand that the healthcare system has a certain limit. And when 200-205 people are hospitalized, we could find ourselves in a situation where hospitals are fully loaded," the minister said. According to him, to prevent this from happening, people should abide by the recommendations that the Ministry of Health is offering.  
"Of course, the ministry is turning to regulatory authorities to tighten controls on transport, primarily applied to those engaged in transporting passengers or supervisors in supermarkets and other establishments, so that they monitor places where there is virus transmission and contraction is highly possible. The Ministry of Health will not dwell on actions being carried out in terms of treatment and testing. But in order for us to be able to provide medical assistance, to defeat COVID-19, I ask you, dear Ukrainians, to abide by the rules," the minister urged.  
He cited the example of Zakarpattia and Chernivtsi regions, where COVID-19 hospital load has already exceeded 50%.  
"Therefore, I'm asking you, my fellow Ukrainians, to follow recommendations compiled by the Ministry of Health," he addressed citizens.