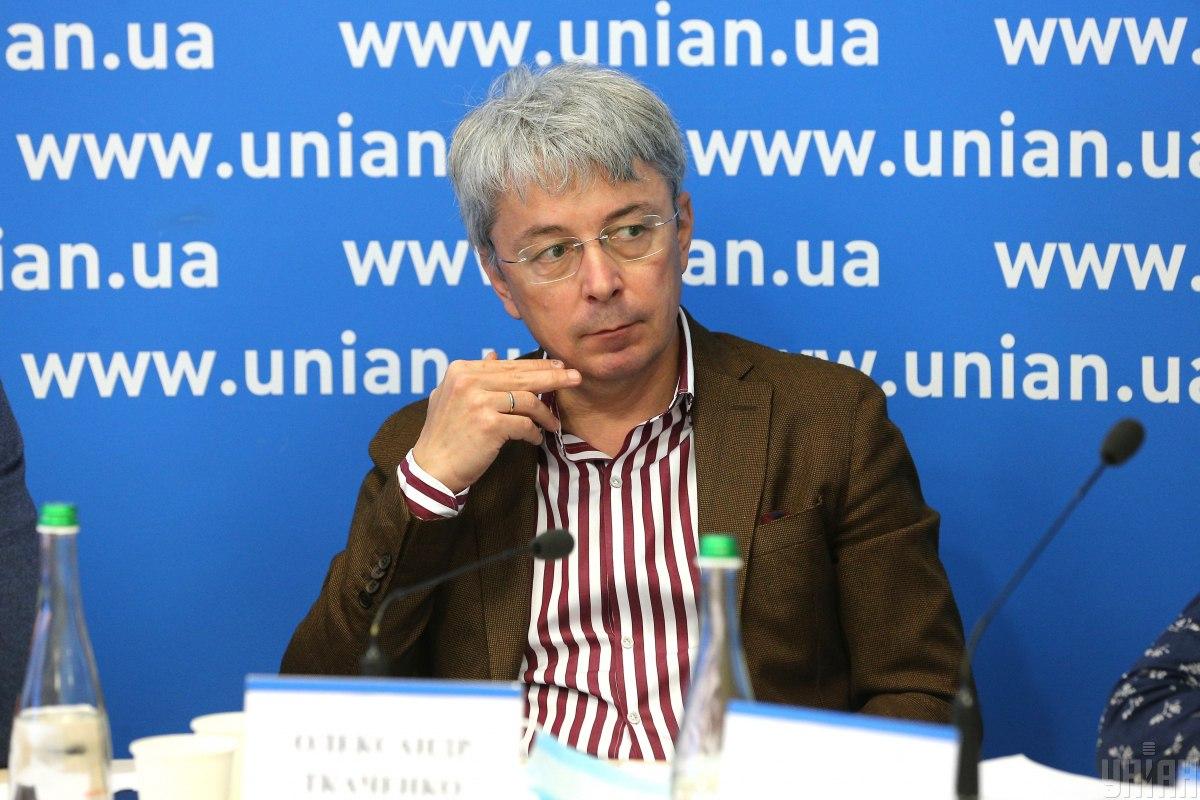 Oleksandr Tkachenko / Photo from UNIAN
Ukraine's ruling Servant of the People party has nominated MP Oleksandr Tkachenko, their fellow party member, for the post of minister of culture, more than two months since the ministry has been beheaded.
Speaking to reporters on Monday, June 1, Tkachenko elaborated on the first steps he is set to take as Minister, according to an UNIAN correspondent.
"I hope that through joint efforts with Parliament, where I've been working for a year, we'll be able to move the matter of helping both culture and creative industries at a more efficient pace, including as regards the additional financing," he said. "We had very effective cooperation with the former minister and the current acting minister Fomenko. In fact, for the last two months we've been in daily contact. I hope that what we need to do primarily is to adopt, firstly, the bills, which will now see their second reading – No. 3087 on supporting culture and creative industries, and the allocation of funds. We need funds to support the industry and culture, which is now in a very alarming state amid the crisis brought by the coronavirus," explained Tkachenko.
Read alsoUkraine's GDP in 2020 may decrease by 4-8%, government program says
Also, he noted the need to fix problems that accumulated due to the protracted absence of a top official at the ministry.
"Now this is about survival. This is the main question. The strategy was adopted and developed by [former minister] Borodyansky's team, agencies were launched that now need to be brought to their senses so that they are able to work because now some of these agencies don't as there are no staff. There are many questions regarding financing, financial passports, that is, the most important thing now is to fix the situation that has arisen due to the fact that there has been no minister for two months, and to start working, to preserve what's already been done," the candidate for the minister's post added.