NABU refutes reports on closing deputy minister's fraud case
The anti-graft agency explains why another case against Hrymchak has in fact been dismissed.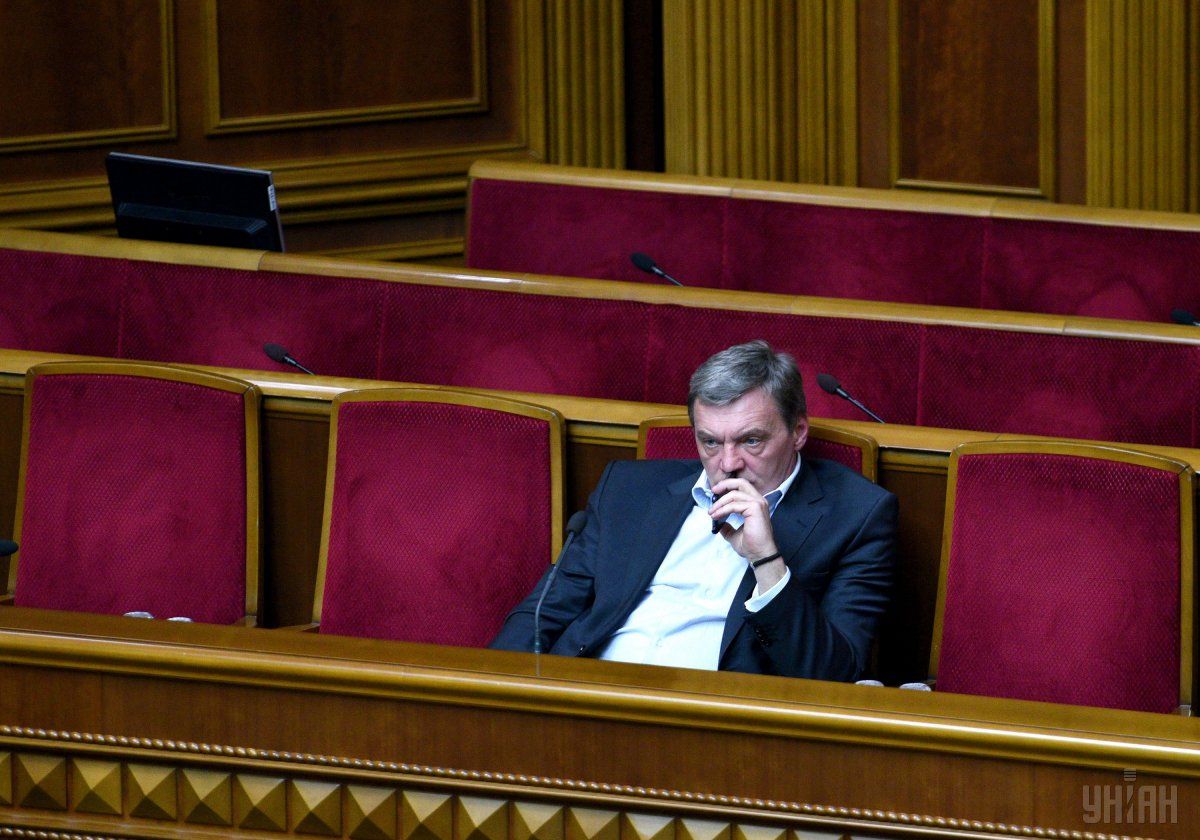 Photo from UNIAN
The National Anti-corruption Bureau of Ukraine (NABU) never closed its criminal investigation into massive fraud, targeting former Deputy Minister for Temporary Occupied Territories and Internally Displaced Persons Yuriy Hrymchak.
"In response to media inquiries, we inform that former Deputy Minister for Temporary Occupied Territories and Internally Displaced Persons still has a 'suspect' status in fraud and incitement to provide undue benefits. In early April, NABU completed an investigation into this fact, now the defense side is studying the case file, after which it will be forwarded to court, and the ex-official will be in the dock," NABU wrote on Facebook.
NABU also explained why the case against Hrymchak under Article 366 of the Criminal Code of Ukraine (falsification of official documents) had been shut down.
"NABU detectives have probed into the possible commission of another abuse by the former deputy minister: filing false data in an asset e-declaration. That criminal case was opened in November 2019 based on the conclusion of the NACP [the National Agency on Corruption Prevention] following full verification of the deputy minister's declaration for 2016. As part of the investigation, detectives did not establish intent in the person's actions to enter knowingly false information, so the case was closed," NABU said.
Read alsoDeputy minister's fraud case dismissed
As UNIAN reported earlier, Hrymchak and his assistant, Ihor Ovdienko, were detained on August 14, 2019, on bribery charges.
The two officials allegedly demanded US$1.1 million from a representative of a legal entity for "exercising influence on decision-making by persons authorized to perform state functions." Hrymchak and his assistant were caught red-handed amid receiving part of the sum in the amount of US$480,000, the National Anti-corruption Bureau of Ukraine said.
On November 14, the High Anti-Corruption Court (HACC) extended Hrymchak's detention for another two months.
On December 20, an HACC judge reduced the amount of bail by almost 67%.
On January 30, 2020, Hrymchak was bailed out.
On May 12, Hrymchak claimed the investigation against him had been closed over the absence of corpus delicti.
If you see a spelling error on our site, select it and press Ctrl+Enter