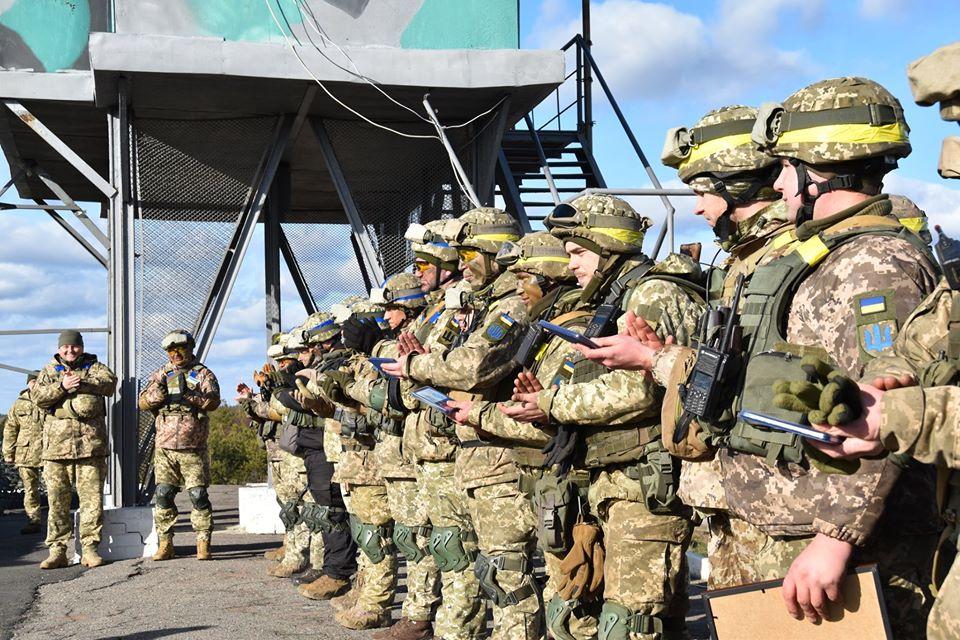 facebook.com/GeneralStaff.ua/
The Verkhovna Rada of Ukraine, the country's parliament, introduced the military ranks of Brigadier General and Commodore, according to an UNIAN correspondent.
On Thursday, June 4, legislators approved Law "On Amending Certain Legislative Acts of Ukraine Concerning the Military Ranks of Military Personnel" (No. 2247).
A total of 291 MPs have backed the bill.
Legislators have passed the corresponding amendments to legislation to bring the structure of senior military command in line with that of leading EU powers and NATO.
Read alsoUkrainian Foreign Minister: Most of allies support Ukraine's accession to NATO's EOP
The law provides that the ranks of senior army officers will now include brigadier general, major general, lieutenant general, and general (previously it was major general, lieutenant general, colonel general, and Ukraine army general).
Senior naval ranks will now include commodore, rear admiral, vice admiral, and admiral (previously it was rear admiral, vice admiral, and admiral).
According to the law, the words "of justice" and "of medical service" shall be added to the military ranks of officers of the legal and medical services of the Armed Forces of Ukraine and other military units that have the appropriate education and hold the corresponding full-time position.