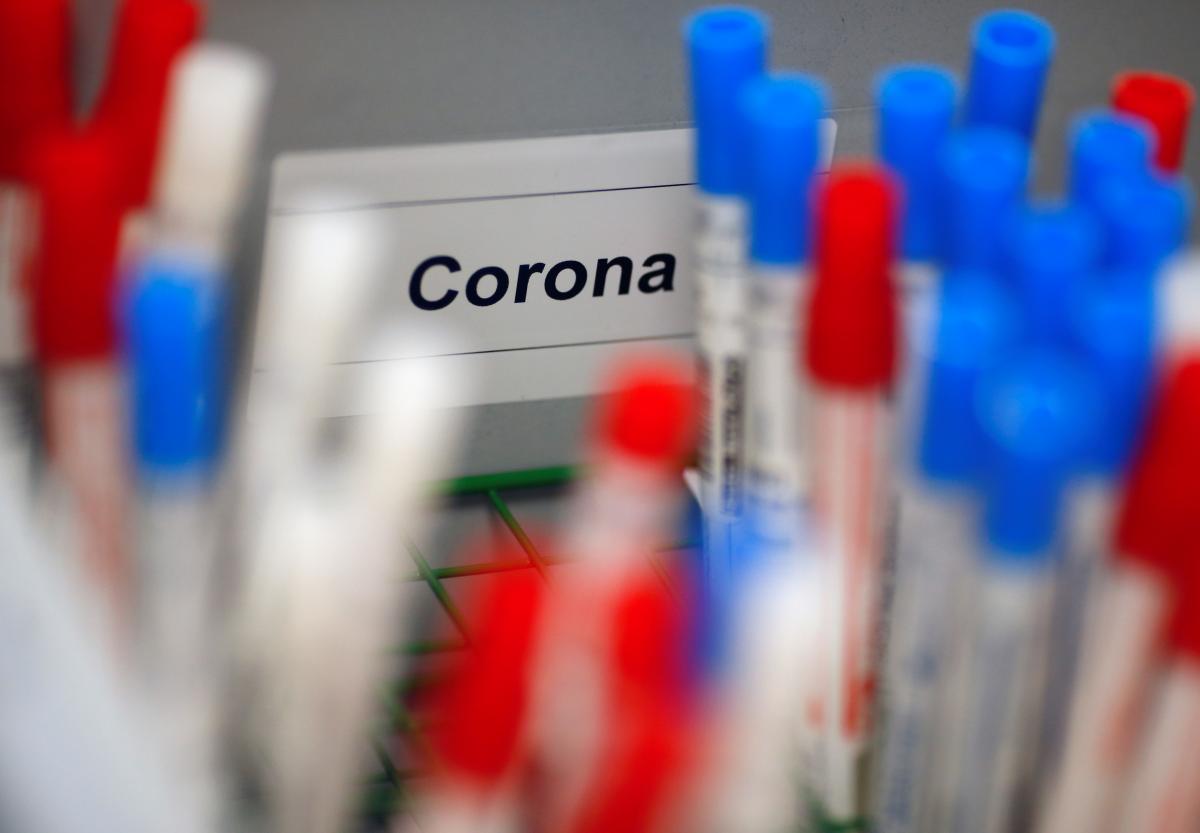 REUTERS
Secretary of Ukraine's National Security and Defense Council (NSDC) Oleksiy Danilov has said a separate group started working out the efforts to address the spread of COVID-19 back on January 11.
"On January 11, despite the situation with Tehran [the downing of a Ukrainian passenger liner flight PS752], a separate group started working out the issue of COVID-19. On January 20, we had people working 24/7 to gather more information, everything that was happening, how countries were preparing. We were working on it every, every day," he told the Ukrainian Pravda online newspaper in an interview.
Read alsoOver 540 new COVID-19 cases confirmed in Ukraine in past day
According to Danilov, Ukrainian authorities finally became convinced the situation with COVID-19 was a huge issue on January 25 when they were briefed by Ukrainian intelligence.
"From what was being discussed there, we understood what would happen next. At that time, China was doing everything possible to stock up on as many masks and other PPE as possible, importing from anywhere. They also turned to Ukraine, and we immediately responded to this. You know there was the first letter to [the then Prime Minister] Oleksiy Honcharuk of January 31. Later, there was another one after they [the Ukrainian government] did not respond to the initial one," the official said.
According to Danilov, it was a very difficult situation and he had many conversations with Cabinet officials.
"I explained to them: guys, it is urgent to ban PPE exports... The NSDC's office is the body that coordinates activities but we aren't an executive branch. The Cabinet of Ministers is an executive branch. But, with this information available, understanding what is happening in this regard, we began to prepare, prepare big time," the NSDC secretary said.
Danilov stressed the pandemic is indeed a challenge, but expressed confidence Ukraine would eventually overcome COVID-19, because this is not only Ukraine's problem, it's a global one.
Read alsoHealth Ministry: 80% of patients with COVID-19 have mild cases
As UNIAN reported earlier, 543 new cases of the novel coronavirus COVID-19 were recorded in Ukraine in the past day, bringing the total number of confirmed cases to 49,043 as of the morning of July 6.